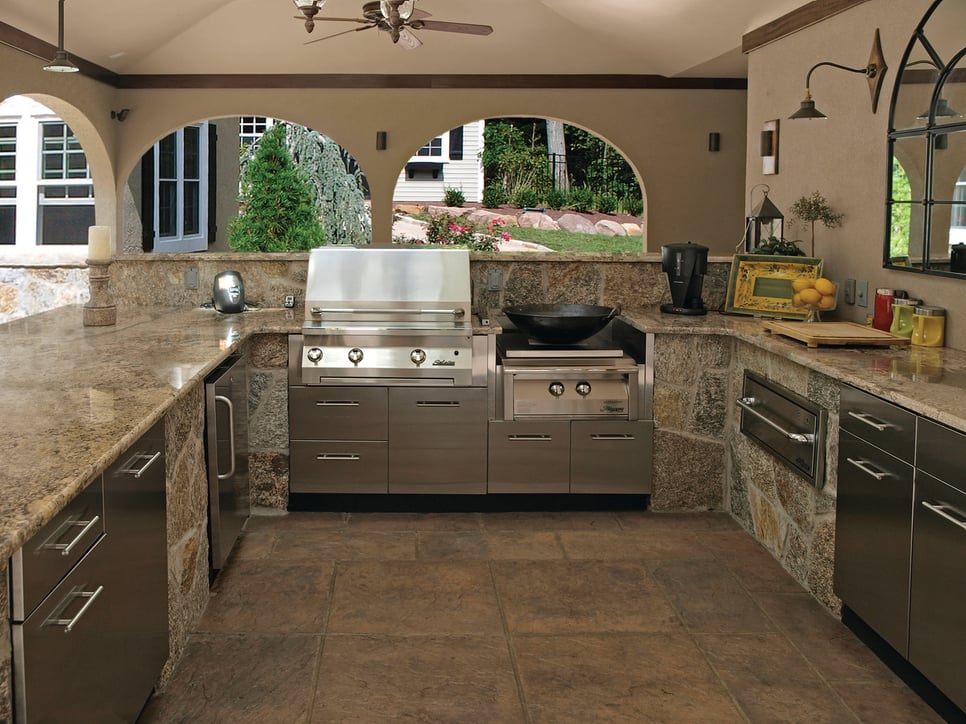 Why Danver stainless steel outdoor cabinets are the King of outdoor kitchens in Virginia, Maryland & DC
While it was the case just a few decades ago that backyard kitchen ideas were thought of as peripheral to a main house, they are now very much a part of existing homes as much as any living room, basement, or den. With that shift in mentality, homeowners have come to expect bigger and better things from their outdoor living spaces. Danver Stainless Outdoor Kitchens has established itself as a leader in this field by offering high quality outdoor cabinetry for patio storage, grilling areas, and the best outdoor kitchens in Maryland and NOVA.
Outdoor furniture giant Brown Jordan partnered with Danver to build their stainless steel outdoor kitchen cabinets, but why should you? Keep reading to learn how experience, workmanship, and materials render your local Danver cabinet dealer your optimal source for upscale outdoor cabinetry.