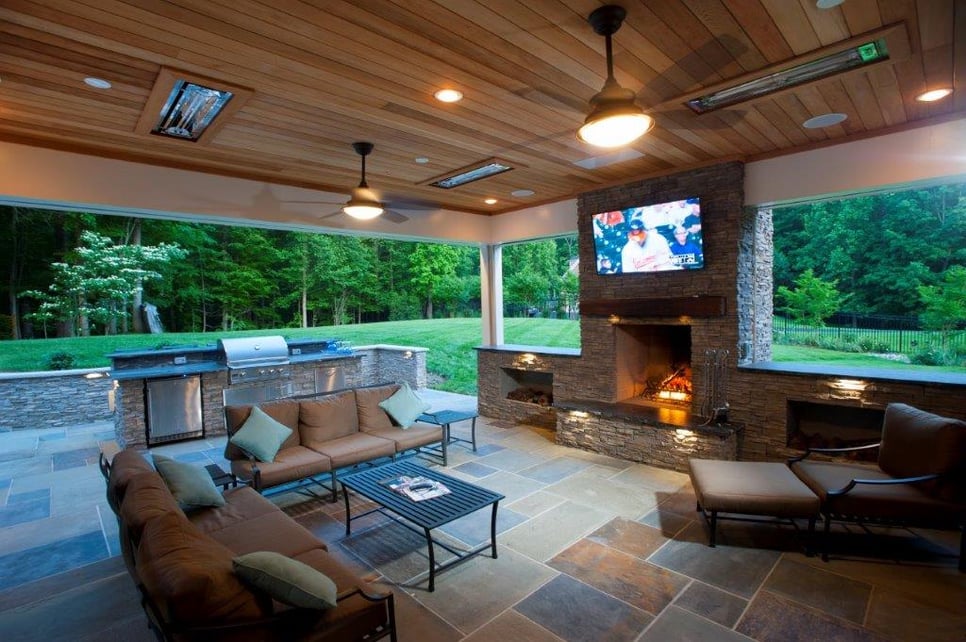 Long-Term Costs of Operating an Outdoor Fire Feature in Bethesda, Maryland
Nothing provides quite the same blend of ambiance and function as an outdoor fire feature, but many people wonder about price. With so many fire features to choose from, which one is going to provide all the aesthetic beauty and functional warmth without breaking the bank?
This article compares three of the most common fire feature types: natural wood-burning fireplaces, biofuel fireplaces, and natural gas fires. For the sake of comparison, electric heaters are also included below. While not a traditional fire feature, they are a common alternative for those looking to heat their outdoor spaces.