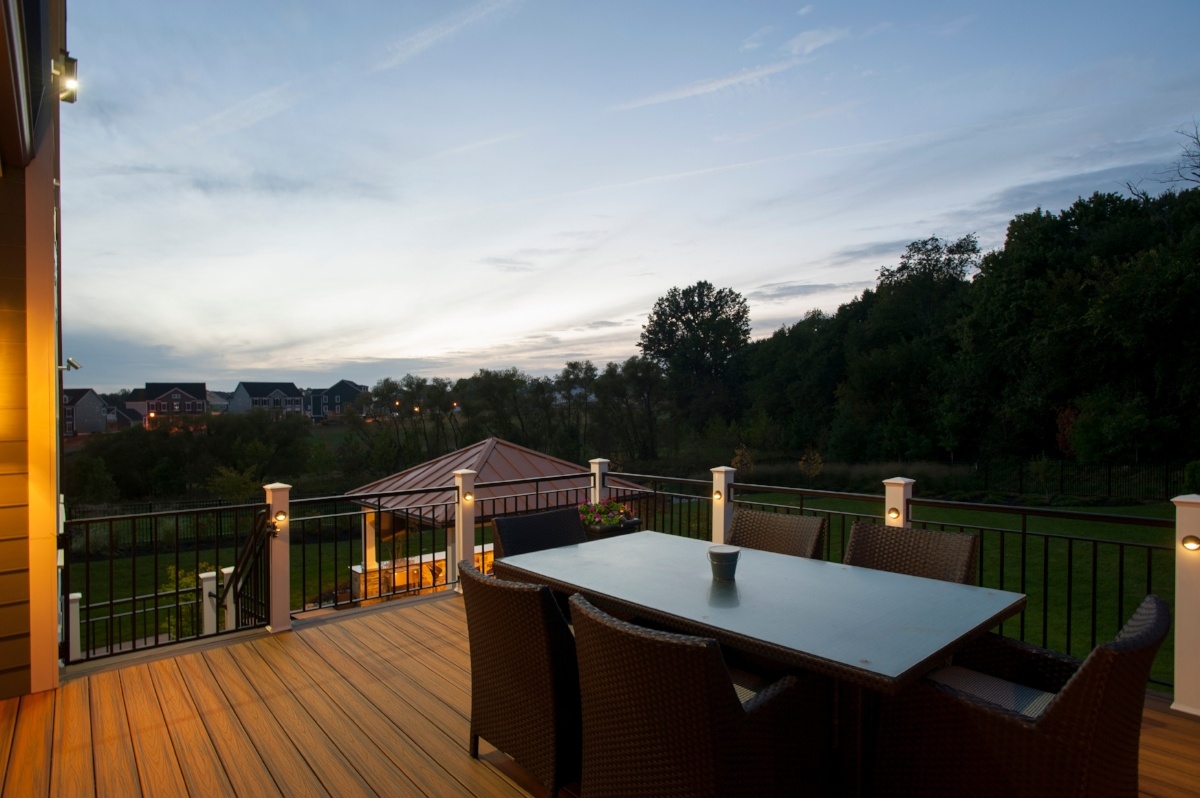 While most people think of decks as pretty basic additions to homes, 2019 is proving they can be a lot more. So, say good-bye to your standard deck boards and railings because the hottest trend this year is making a deck that doesn't look anything like a traditional deck!
5 Trends to Watch for in Decking in 2019
1. Nonstandard Decking Board Material
Gone are the days of having to use wood for your decking boards. Hardwoods and other natural choices are certainly still available, but if these don't align with your design or functional needs, you have plenty of composite and engineered wood options. This includes Mbrico tile decks and high-end composite decking, such as Zuri by Royal Building Products.
Composite deck boards have come a long way from the original Trex decking of yesterday, in terms of both performance and replicating the look of real hardwood. They are popular because they provide the desirable aesthetic of wood grain without the costly, time-consuming maintenance that it requires.
2. Atypical Handrail Systems
You may not have given a lot of thought to porch and deck handrails, but they are poised to make big design statements in 2019. For example, glass handrail systems are becoming increasingly popular. These are great if you're trying to preserve a view or if you just want a contemporary, clean, streamlined look. The same can be said of stainless steel cable handrails, like on this deck design in Maryland.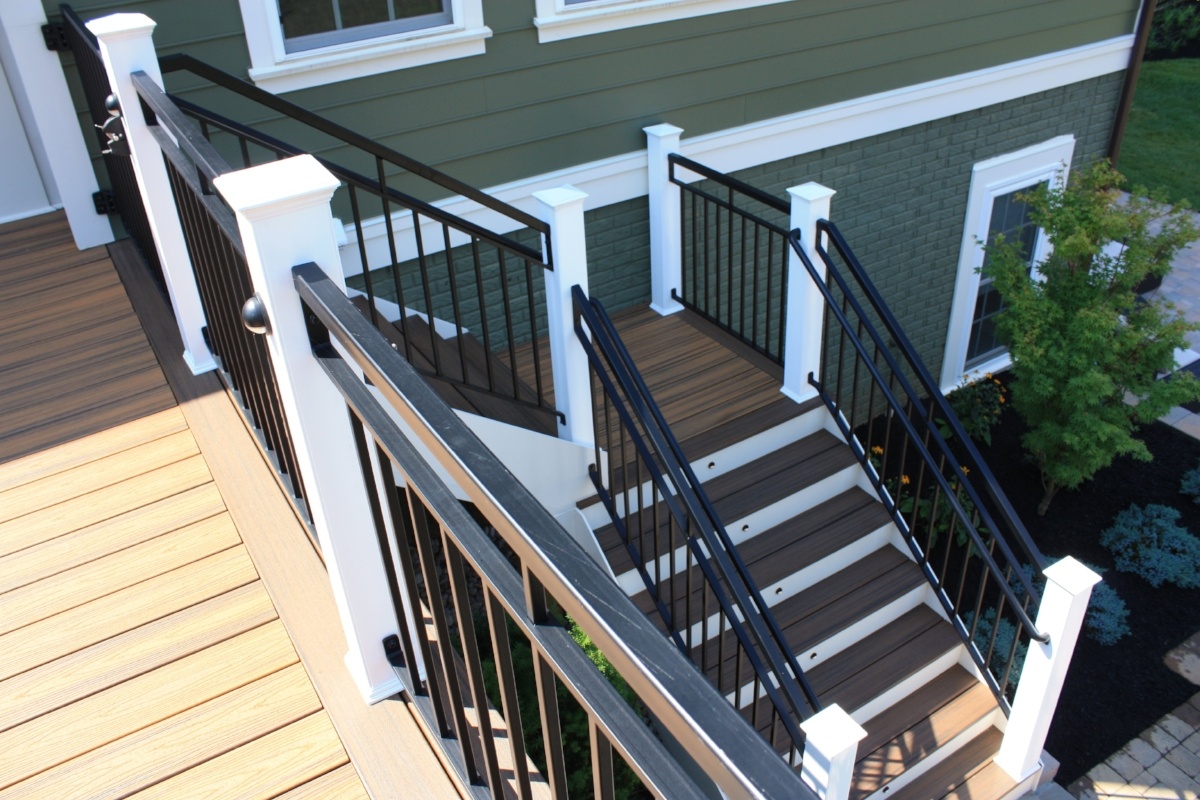 Another popular handrail trend is making the system double as a bar or countertop space. This echoes a larger general trend in decking, which is making the space as usable and livable as any interior part of the home. Trex and other low-maintenance decking manufacturers offer handrails and other products that match their existing decking trims.
3. Outdoor Kitchens and Stainless Outdoor Cabinetry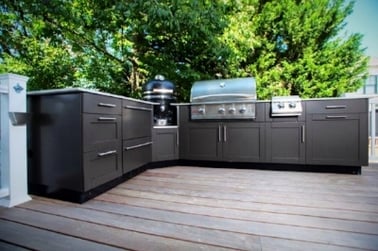 The new year has shown that decks in Maryland and Virginia are increasingly viewed as entertainment areas. This means there's been an uptick in the interest surrounding Brown Jordan and Danver outdoor kitchens. These can range from a simple outdoor grill and stainless steel outdoor kitchen cabinetry to full gourmet-level set-ups. If you're interested in using your deck as an entertainment area, an outdoor kitchen tailored to your cooking habits is a natural addition to your design.
4. Backyard Heating Options
Homeowners want their new decks to be usable spaces throughout as many months of the year as possible, and one easy way to accomplish that is with various heating options. These can be anything from an Infratech radiant heater to an EcoSmart fire feature. If you're leaning toward the latter, your options include gas fire pits, fire walls, traditional fireplaces, and more.
Adding a heating system to a Maryland or Virginia deck design is a great way to prolong the usable months of your outdoor space, especially during shoulder seasons like early spring and early autumn.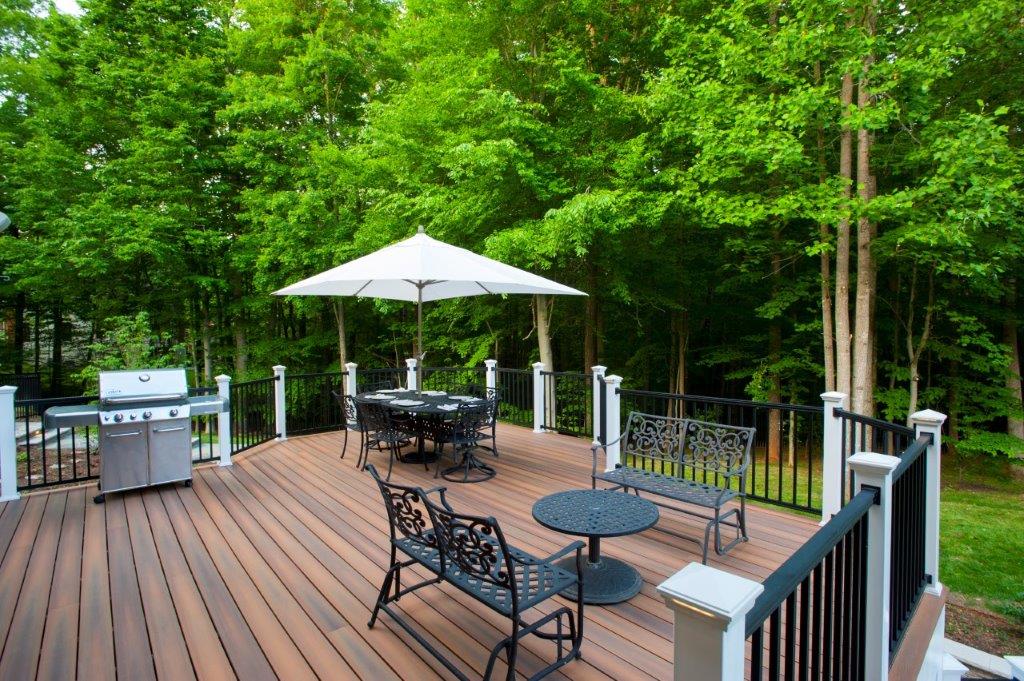 5. Complementary Design Styles
Decks this year reflect the desire for all outdoor living areas to complement and mirror a home's interior spaces. People want their decks to be as elegant, high-end, and well-designed as any internal room, and there's increasing interest in ensuring the design elements between the inside and outside align. From color concepts to overarching aesthetics (modern versus contemporary, for example), people are gravitating toward continuity throughout all areas of the home.
2019 looks to be the year of nonstandard deck moves, so if you're adding a deck or renovating one this year, don't be afraid to think outside the traditional box. From a design and function standpoint, there's a lot more room for creativity than ever before!