Think you can't afford that screen porch, deck, or patio? Here are 7 financing options.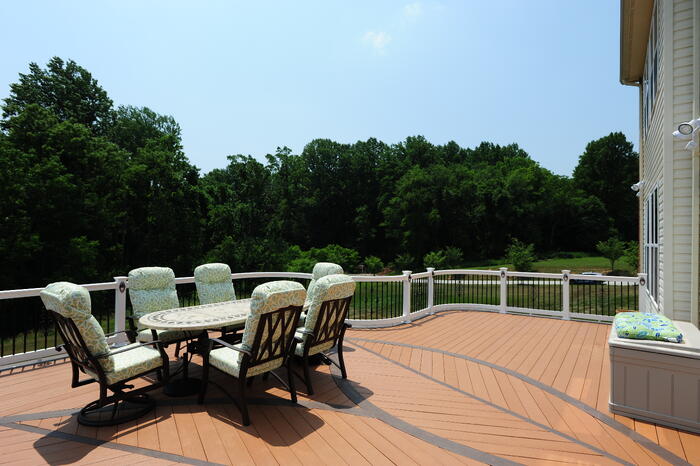 Don't have the cash to cover that screen porch, deck, or patio project? No problem. There's more than one way to pay for your dream outdoor living space. (Not sure what that dream project costs? Get a quote today.)
7 Ways to Finance Your Outdoor Living Space
It's no surprise things are more expensive today. With inflation and rising cost of living, many are putting home renovation projects on the back burner.
But that might not be necessary.
Here are seven ways to finance that outdoor living space:
Cash: Whether you're covering part or all of the project, cash is the best way to avoid interest, fees, and extra costs associated with your build.
Home Improvement Loans: A personal, unsecured loan with shorter repayment plans, lower maximum borrowing limits, and higher interest rates.
Home equity line of credit (HELOC): Secured variable-rate loan that's a revolving line of credit. Typically you'll need at least 15 percent equity in the home.
Home equity loan: Also called a "second mortgage," this fixed-rate secured loan is a set amount (not a line of credit). Better credit scores can help you secure the best rates.
Cash-out refinance: Replace your existing mortgage with a new, larger mortgage, and get the difference as cash in hand. Subject to all applicable closing fees, including home appraisal, origination fees, and more. Lock in at today's interest rates, which could be better or worse for you.
Credit cards: Better for smaller projects. Introductory 0 percent rates can help you avoid any interest payment at all. Rewards systems can give you a small bonus back.
Government loans (HUD Title 1 Property Improvement Loans): Fixed-rate government-back loans for those who qualify. Money must be used to improve the livability of the home. Not for "luxury" items.
Want more details about each of these financing methods? Check out the whole article here: How to Pay for a Home Renovation.
"Just because you don't have the cash in hand doesn't mean an outdoor living space is out of reach. If this project will increase both your enjoyment of your home and its value, it's worth talking to a lender and learning your options."
—James Moylan, Owner, Design Builders
Get Inspired! What's Possible with Outdoor Living Spaces?
How could you transform your backyard with an outdoor living space?
Check out these recent projects for some inspiration about what's possible:
More Resources on Affording Your New Deck, Screen Porch, or Patio
Yes, financing is available, but keeping costs down on your home improvement project is also key to affordability.
Here are some resources that can help:
How much will an average screen porch cost you, and what factors determine the final price tag?
7 common screen porch add-ons that boost the price…but not the resale value.
6 additions that immediately increase the value of a screen porch.
4 tactics for keeping the price of your deck low, without compromising on value.
Remember…
…you can't make any financial plans until you know how much that dream project costs.
Get your free, no-obligation quote today.
How Can We Help?
Interested in adding or renovating a screen porch or other outdoor living space on your property?
Contact us today! We're always happy to help.