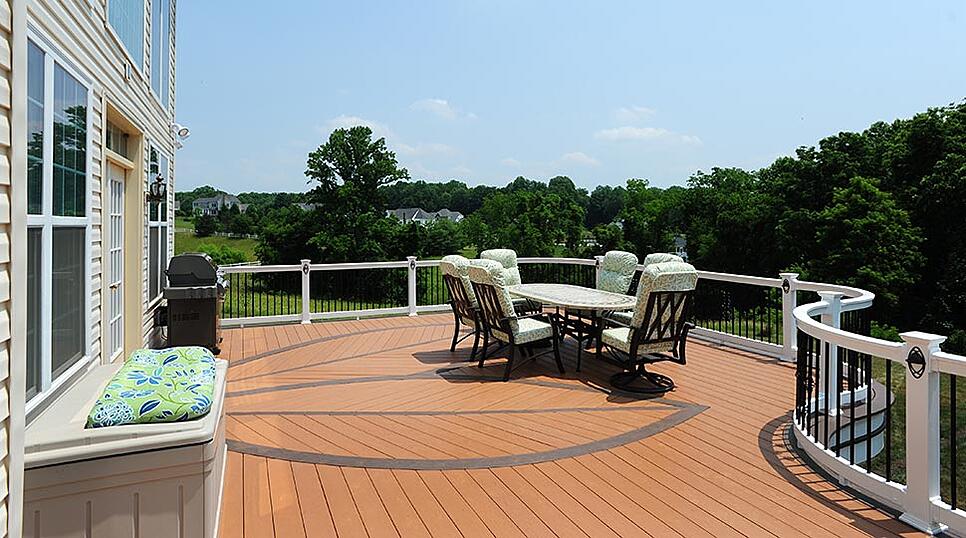 If you want to add value to your home, one of the smartest ways to yield the best return on your investment is by building a deck. Done correctly, a deck practically pays for itself, and it can truly enhance your price point at resale.
4 Tips for Boosting Your Deck's ROI
Simplify your deck design.
It isn't necessary to go oversized on your deck design. The average deck size should equal about 12 to 18 percent of the square footage of your home. A 16 x 20-foot deck installed in a simple pattern that blends with the style of your home will have universal appeal and be cost effective. If you're into eclectic designs, satisfy your creativity by purchasing unique outdoor furniture and accessories!
Rely on railings.
A deck with a full railing system is an attractive perk to all home buyers. There's also no need to get fancy or to break your budget by upgrading to aluminum or stainless steel rails in an intricate, customized design. Stick with basic wood posts and railings constructed in a practical configuration. This provides the necessary safety and the bonus of curb appeal.
Go under cover.
A fully or partially covered deck adds a number of perks to your home's overall allure. A cover minimizes the direct impact of harsh weather to your deck. The shelter also means less time is necessary for clean-up or maintenance on your deck. A roof or cover provides shelter from the elements. (You can actually sit outside and enjoy the rain on your deck without getting drenched!) No need to go elaborate with your choice of deck cover either. Choose something low-maintenance that gets the job done and improves your ROI.
Upgrade sparingly.
There might be enhancements you'd like to have for your deck, such as a fully equipped outdoor kitchen, but this is a pricey upgrade that is unlikely to pay off in terms of adding value to your home. Before opting for an upgrade, consider whether it will really make a difference to the deck's usefulness, and make sure it blends with other elements of your home. Exterior lighting or built-in benches might be wise choices for your neighborhood.
Interested in learning more? Read about why building a deck can be your best home investment.