Building Expert Offers Top Tips for How to Increase Screen Porch ROI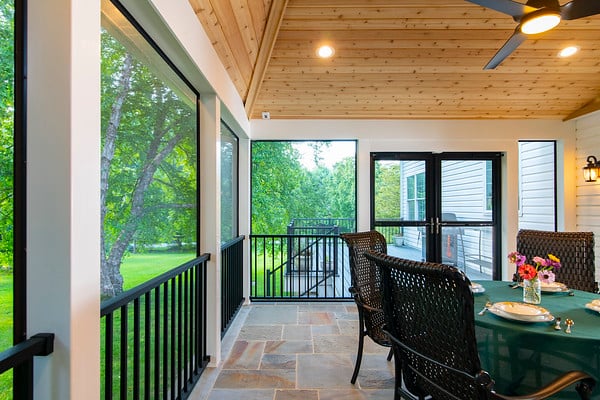 So, you want to add a screen porch to your Northern Virginia or Maryland home. Great! Now, how do you make sure you do that in the smartest financial way possible? Here are the top tips and insight straight from a custom design and build firm all about how to increase screen porch ROI.
6 Ways to Immediately Increase the Value of a Screen Porch
What increases the value of a screen porch? Anything that makes that outdoor living space more comfortable, functional, or usable.
Use this equation to gauge whether something will add value to your screen porch project:
(Total Cost of Screen Porch) ÷ (How Many Days Per Year You Can Use It) = Value
Here are the top additions that help you get more use out of your screened porch for more days out of the year.
Infratech Heaters
Infratech heaters are an extremely effective…and beautiful…addition to any screen porch. These heaters help take the chill off early spring and late autumn nights.
Because they drastically extend the usability of your screen porch, these represent excellent value. They're also intuitive and easy to use so they aren't divisive in the way a fireplace or firepit might be.
Using Infratech as your heating source has consistently proven itself as one of the best ways to boost the return on investment on your outdoor living space.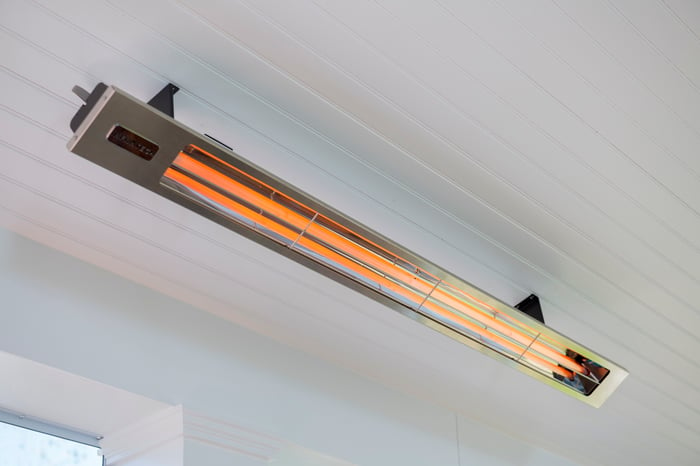 Sunspace Outdoor Windows
Much like Infratech heaters, Sunspace outdoor windows allow you to enjoy your screen porch for more seasons out of the year.
They provide protection from anything a Northern Virginia or Maryland year can throw at you:
Rain

Wind

Snow

Pollen

Intense sun

Bugs and insects
Get all that with a low-maintenance, easy-to-install solution that is still attractive, doesn't obstruct views, and provides generous ventilation (usually about 50 to 75 percent).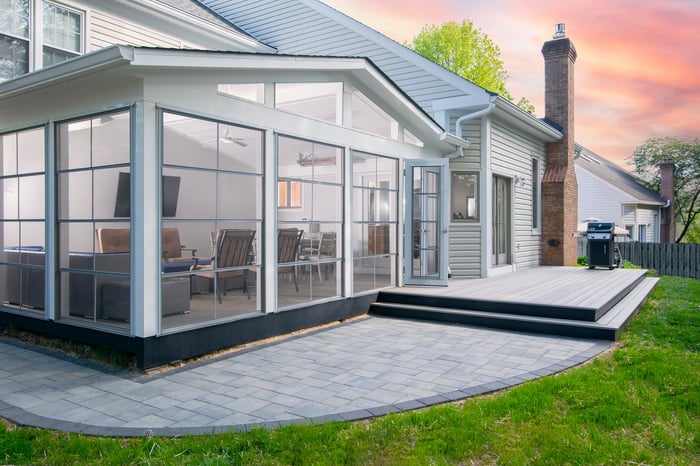 Modest Lighting
Lighting is a must because it extends how long you can enjoy a screen porch in any given day. (Without the proper lighting, you'd have to head back to the main interior of the home after sundown.)
Lighting, however, is a key place where you can keep the cost down and the functionality high. Simple recessed lighting is cost effective and attractive. It's a great way to boost the overall ROI of a screen porch.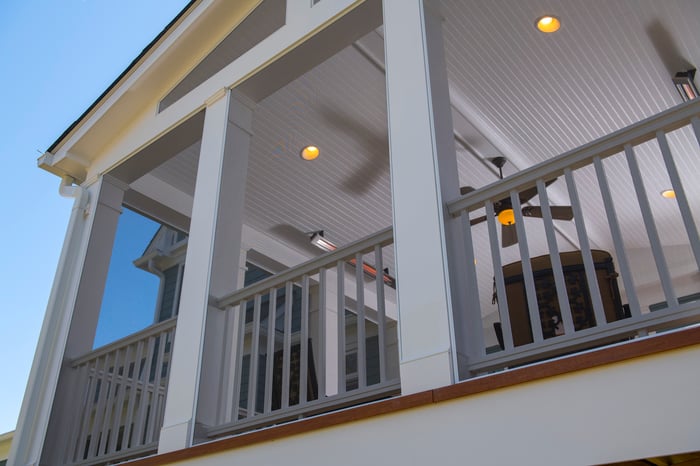 Composite Decking
Decking options are typically divided into two main camps: pressure-treated wood and composite. Pressure-treated wood is initially cheaper than composite decking, but it's often a heavy lift for maintenance. (Think yearly sanding, staining, or painting.)
You can actually end up seeing better ROI if you go with a maintenance-free decking option. Just remember there's a huge variance within composite decking pricing. Stay on the economical end of the scale to keep your return on investment sound.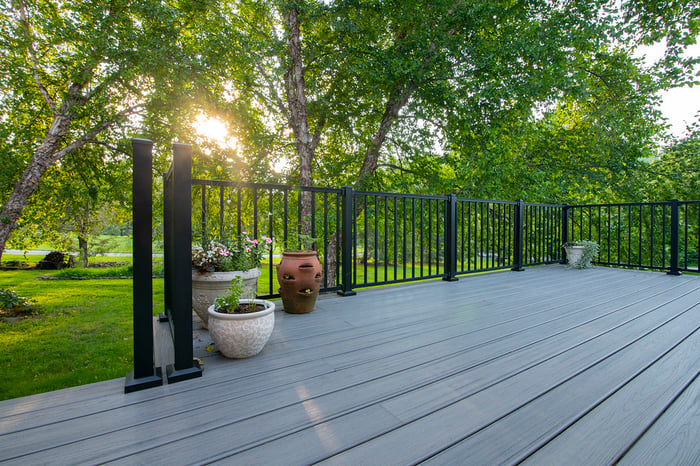 5. Low-Maintenance Railings
Railings are beautiful additions to your screen porch that give it a more polished, finished look. They're also helpful and functional. Depending on the specific design of your screen porch, they might even be required.
To see the best return on investment, use the same two principles as for your decking. Keep it low maintenance or maintenance free, and stick to a budget-friendly option that still gets the functional job done.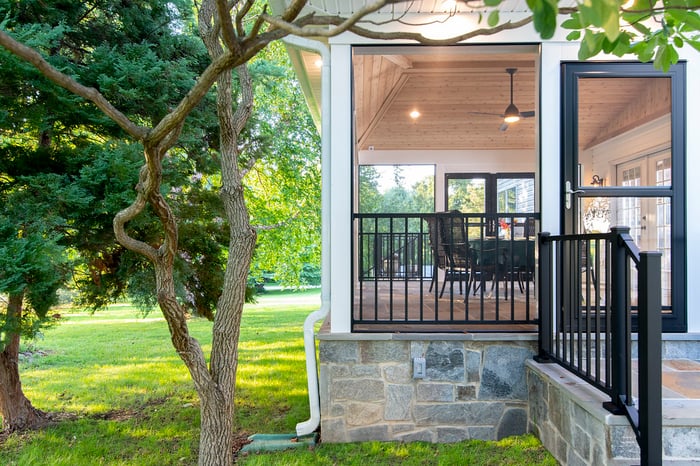 Products with a Warranty Transfer
Not every product is going to offer this perk, but whenever possible, seek out transferrable warranties. If you ever end up putting your house on the market, this can be a big selling point for the right buyers.
If you secure transferrable warranties on some of the screen porch's bigger-ticket items, this can offer extra peace of mind to the buyer. It could even help secure the final sale.
Questions about Upping the ROI of a New Screen Porch in Your Northern Virginia or Maryland Home?
If you're thinking about adding a screen porch to your Northern Virginia or Maryland home in 2022 or 2023, the building landscape right now means you can see an amazing return on your investment…if you go about it the right way.
Have any questions about what the "right" way is? Reach out today, or request a free quote now.
We're Design Builders, a custom design and build firm specializing in outdoor living spaces and operating in Northern Virginia and Maryland. If you have any questions about the build process, don't hesitate to ask. We're always happy to help!