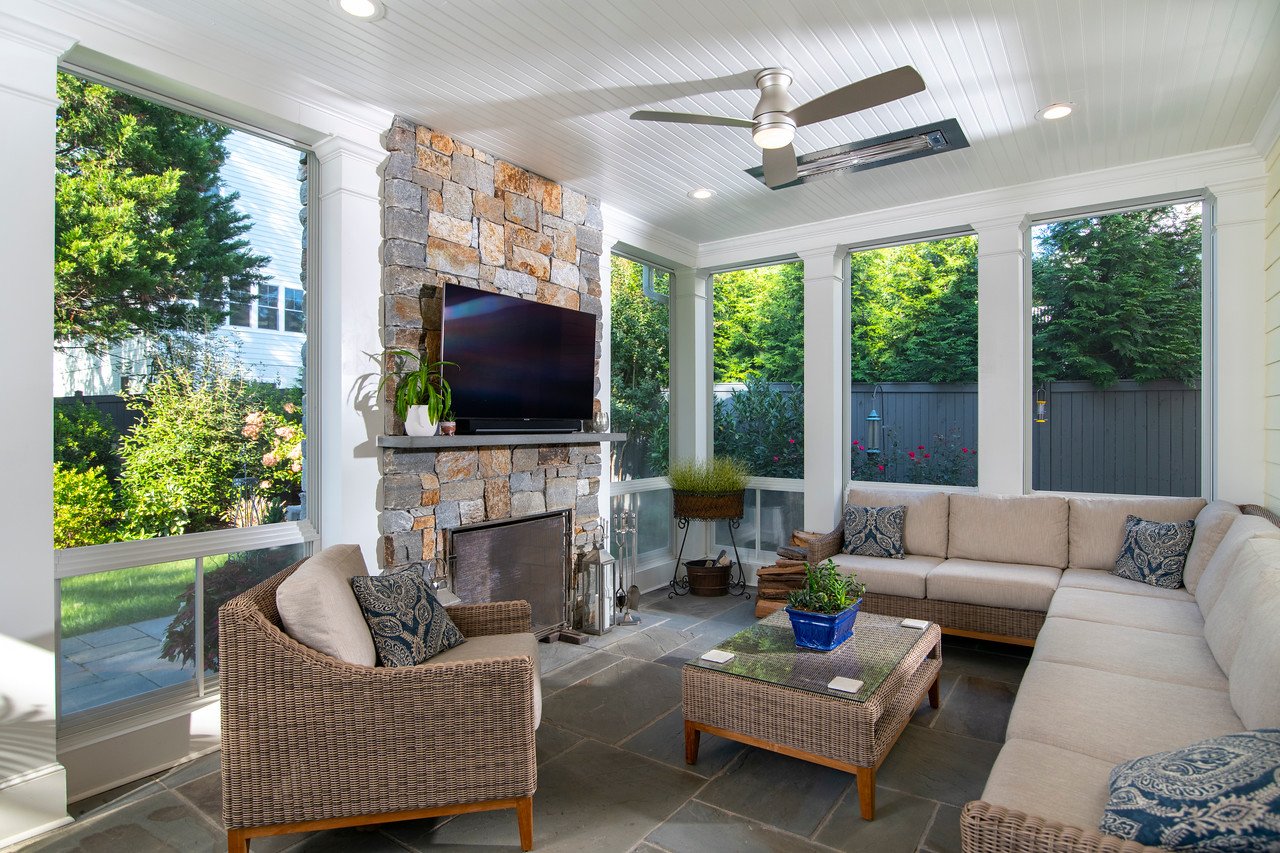 The pandemic has significantly changed the design and build industry. Whether you're looking to add an outdoor kitchen, a screen porch, a deck, or some other outdoor living space in 2021 or 2022, here are helpful tips to ensure you enjoy a seamless, on-schedule build.
3 Proven Tactics to Prevent Delays in Your Outdoor Living Project
1. Order Building Materials Right Away
With global supply chain issues affecting nearly every company, expect at least some of your material choices to be backordered or delayed. (Maybe you'll get lucky, and everything will be in stock and available. In this building landscape, though, it's best to prepare as if you will experience longer-than-average lead times.)
As soon as you sign the contract with your design and build firm, make your material choices. The quicker you do this, the quicker your builder can place those orders for your various selections. Getting this step out of the way as soon as possible puts you in the best position to have everything on hand once the builder is ready to break ground.
As a general rule of thumb right now, try to have these decisions made at three months before you need the materials.
Get additional details and insight about buying building materials here: How Buying Material for a Home Improvement Project Has Changed in 2021 (blog).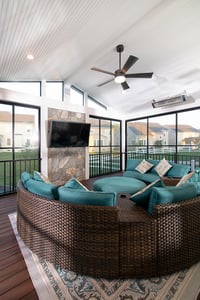 2. Prepare to Store Building Materials
A new build or remodel is always inherently disruptive, and with ongoing changes to the design and build industry, it's important to go into any project with the right mindset.
Before this global disruption to the supply chain, just-in-time material ordering was common. Essentially, this was a practice where building materials arrived at a jobsite just a few days before they were actually needed. (Learn more here.) That practice is now basically nonexistent.
Homeowners are increasingly being asked to store their building materials until needed. Especially in the regions where Design Builders operates (Northern Virginia and Maryland), home lots tend to be quite small. This means homeowners should expect at least some amount of time where their driveways, garages, or yards are occupied by building materials.
It's important to know this going in. Properly planning for this—rather than having it be an unpleasant surprise—can help alleviate some of the stress and frustration associated with this inconvenience. It can also help ensure you're ready to accept those materials without any delay or need to amend the build schedule.
3. Stick to Your Design Choices
Before the pandemic, if you changed your mind about a certain flooring type or lighting element, it simply meant filling out a change order. There might have been some negligible costs associated with that, but it wasn't that big of a deal.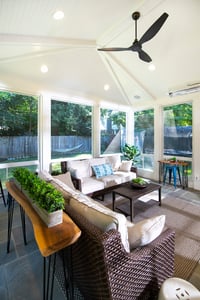 Today, changing your mind after making your initial selections can cause a number of logistical issues:
It's disruptive to your build schedule. The new products you choose might be backordered or otherwise delayed. In either case, it can then bump out your entire build schedule while you're waiting on new materials to arrive.
It can mean a significant price change. The price of certain building materials is unpredictable right now and constantly in flux. Lumber is just one dramatic example. (Check out the price of lumber over the past year.) Changing your mind about a building material means you lock into today's new price. In many cases, that's not favorable for the homeowner.
As the one looking to enjoy this exterior space that's being built, the pros and cons of every decision will have to be weighed. If you're interested in switching materials or amending design plans, you'll need to decide if those changes are worth the delay in schedule. If they are, then move forward with them. However, if the timing of the project is the most important factor to you, then stick with those original choices.
Building an Outdoor Project in 2021 and 2022: Additional Resources
Want to learn even more about undertaking an outdoor living project in 2021 or 2022? Check out these additional resources:
Have any questions? Reach out today.
Ready to take the first step toward your new outdoor living space? Get your free quote today.