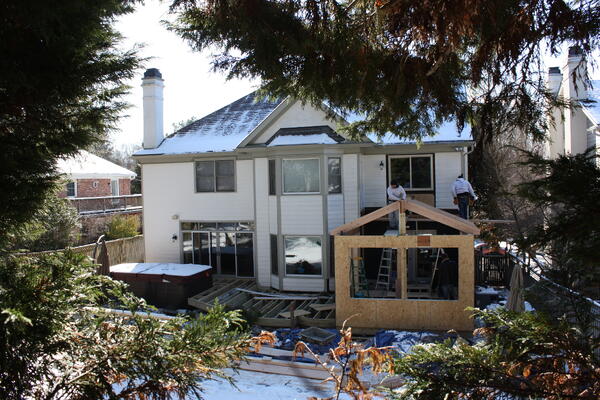 It's no surprise that a lot changed in 2020, and the design and build industry was no exception! As we get into 2021, here are four important ways the industry has changed.
The Design and Build Industry Is Booming
With people spending more time in their homes than ever before, there was a massive influx of homeowners looking to take on new design projects. Maybe they needed extra space because schools had moved to virtual learning, or maybe they suddenly found themselves working from home for the fist time. For any number of reasons, exterior living space that was as beautiful and functional as the main home was suddenly at a premium.
With the construction process occurring outside in small groups, the industry was also less adversely affected by the pandemic than other businesses. This ability to keep working throughout the year also helped fuel a massive boom—that only looks to continue throughout 2021.
Patience Is More Important Than Ever
As a design and build firm that specializes in custom outdoor spaces, we've always preached to our customers the value of patience. In this current environment, it's even more important to throw your timelines out the window. If you go in with an attitude of relaxation and flexibility, your 2021 home project is going to be all the more enjoyable!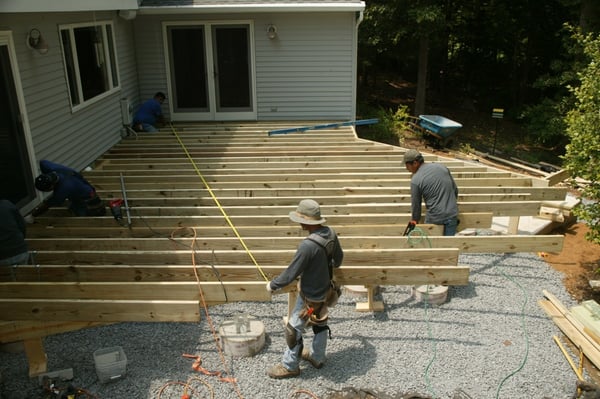 For our exterior living spaces, we tell our clients to expect about a six-month lead time. That's two months for planning and design, two months for the permitting process, and two months for layout and project preparation.
Six months might seem like a long time, but remember, you're going to have this project to enjoy for many years to come. Have patience, and before you know it, you'll have that dream space that suits your family's needs.
Be Even More Picky about Your Design and Build Firm
Unfortunately, all the circumstances coming together in 2021 are leading to a perfect storm where homeowners will make bad decisions and potentially be taken advantage of.
The first major issue is the rush. Lots of homeowners want projects done right now, and steps in the process are taking longer than ever before. (With less staff, for example, permits are taking longer to process.) In that environment of chaos and rushing, people are prone to make hasty, bad decisions. Any contractors who say they can get started in two to three months are either lying or not going through the proper channels. Permits alone can take thirty to sixty days to secure. (Read here for a breakdown of everything you need to know about the DC permitting process.) Three months is just about as quickly as work could possibly begin.
The second major issue is fly-by-night operations popping up in the industry right now. With layoffs and other circumstances, lots of people have left their companies to start their own. To get the edge and to secure bids, these new businesses will often offer to start work right away, but that means they are working without a permit. They might also be operating without the proper insurance, which could make the homeowner liable for injury or damages that occur during the job.
In 2021, it's even more vital to vet your design and build firm thoroughly to ensure they're experienced, properly licensed, and willing to comply with all permitting and building regulations. (Not sure what to ask your contractor? Here's a quick list of vital questions to ask before you sign on the dotted line.)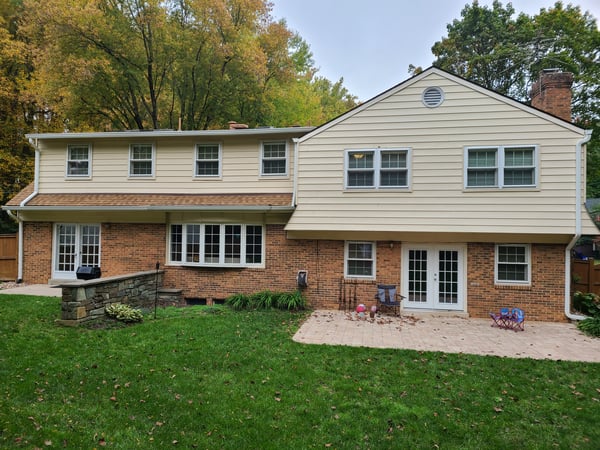 Have a Backup Plan (and a Backup to Your Backup)
There are currently some material shortages. This is partly because of the sheer number of projects being undertaken, and it's partly because of understaffed companies or businesses that went under in 2020.
What does this mean for the homeowner in 2021? As you're picking out items for your exterior living space, make sure to pick two or three options for every category. Yes, select that deck board you absolutely love, but have one or two alternatives in case your number one choice is discontinued or delayed. Do this for everything you need to pick, such as ceiling fans, lights, heaters, railings, and more.
If your time frame is really flexible, you can be less strict about this and wait until all your first choices are available. If, however, you want to expedite the project and avoid delays, have those backup picks ready to go.
Live in the Washington, DC; Virginia; or Maryland region? Looking to create an exterior living space in your home for 2021? Contact us today! We'd love to chat about your vision and discuss how we can help!