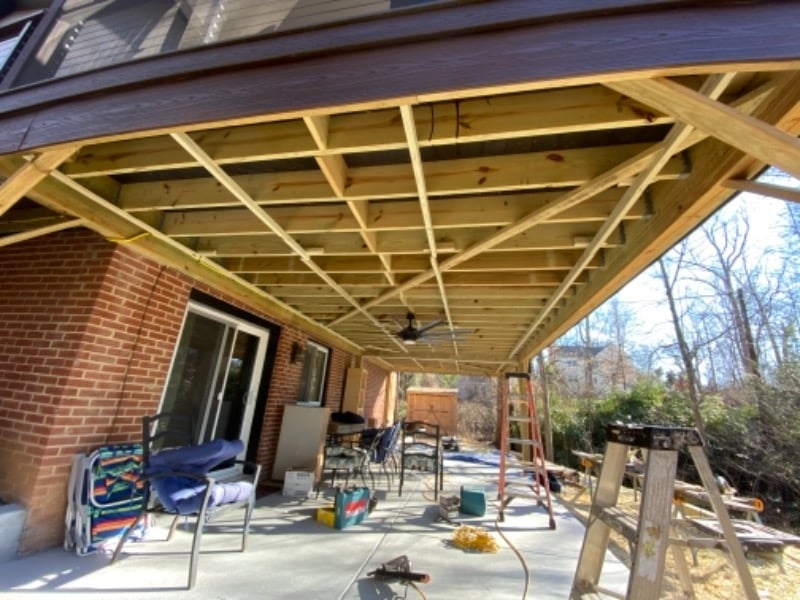 With the pandemic, so many industries underwent big changes in 2020, and for a lot of businesses, those changes look to carry well into 2021. We've already discussed how the entire design and build industry changed with COVID, but today let's look more closely at the decking industry specifically.
Decks Are Booming
Many people involved in the home improvement sector feel incredibly lucky because they know their industry surged while many others faltered. Many reasons contributed to that, but as a subset of home improvement, decking did incredibly well in 2020, and that popularity doesn't look to be winding down in 2021.
Brands like Trex and Zuri saw a significant uptick in sample orders, brochure downloads, website traffic, and sales. This aligns entirely with what we've been seeing at Design Builders in the Washington, DC; Virginia; and Maryland markets.
3 Reasons Decks Are Popular Right Now
Quarantine
People are craving places to safely get outside. With quarantine continuing, people are turning away from the places and activities they usually use to escape, and they're turning their eyes on their own homes. More and more people are looking to create outdoor living spaces that they didn't previously have. Decks, being one of the most traditional outdoor living spaces, saw a predictable increase in popularity when that trend took off.
A new decking space lets homeowners get outside and enjoy the outdoors. It even provides the space to comfortably gather with neighbors while still wearing masks and social distancing.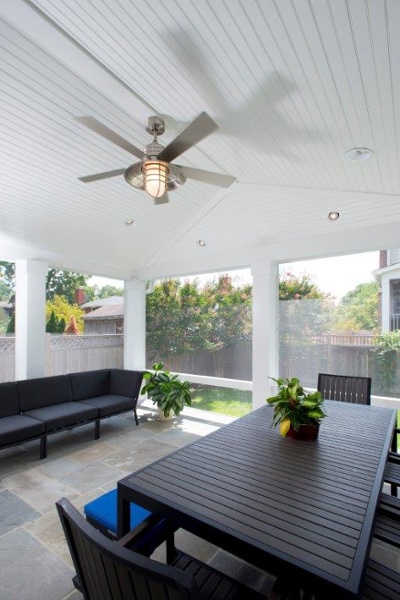 Reallocation of Funds
With the quick and unexpected nature of the pandemic, many people had to cancel vacation plans, but that money was already saved and ready to go. As the inability to travel lingered on, many homeowners eventually decided to take that money and invest it in creating spaces they could enjoy within the home itself. Overall construction saw a significant uptick from last year, and there was particular interest in decks and patios, screened porches, and outdoor kitchens.
(Interested in trend forecasting? Check out this blog where we predict the future of screened-in porches.)
Work from Home Woes
More people are working from home than ever before, which means people are spending even more times in their homes. Unsurprisingly, not every house was ready to accommodate this. Lots of workers are stuck at their kitchen tables or crammed into small desks in corners of houses. Add remote learning to the equation, and it becomes even more cramped and complicated.
Creating a nice patio or deck area gives those working from a home a nice change of scenery, a pleasant place to work, and a dedicated area to get away from the everyday chaos of the house.
Is This a Passing Trend or a Permanent Change?
Nobody has a crystal ball, but all signs indicate this growth in the decking industry isn't slowing down any time soon. The pandemic caused many people to slow down and to take stock. They reassessed what was important to their lives and well-being, and many people decided their homes were worth investing in.
Even as the nation and the world slowly start to emerge from this, people aren't likely to simply go back to the way things were before. The increased interest we and other companies, such as Zuri decking, have experienced indicates these changes are not a temporary blip but a more lasting change to the way people view and use their homes.
If you're also considering an upgrade to your DC, VA, or MD home's outdoor living space, drop us a note. We specialize in custom, high-end decks, patios, screened-in porches, and exterior kitchens, and we'd love to talk through your options.