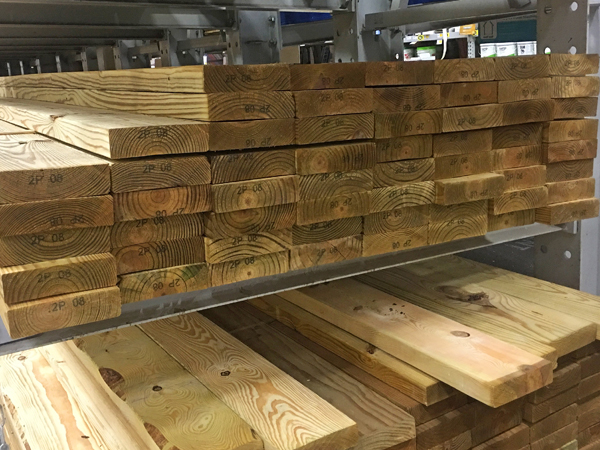 If you're looking to build an outdoor living space in Washington, DC; Virginia; or Maryland in 2021—think deck, patio, screen porch, or outdoor kitchen—here's what you need to know about changes to the material-buying process.
Say Good-Bye to the Just-in-Time (JIT) Inventory System
You're probably sick of hearing companies say this by now…but the pandemic has changed how we're doing business. If you're looking to build with Design Builders in 2021, there will no longer be just-in-time material delivered for your project.
(What's a "just-in-time" inventory system? Read more about it here.)
The design and build industry used to rely heavily on the JIT system, wherein products were delivered to a jobsite a day or two before they were needed. The idea behind this system was that it eliminated the need to stock material. Vendors didn't have to worry about warehousing inventory, and homeowners didn't have to give up a portion of their property to store material.
It sounds good, but in practice we've always found this system to be problematic. More often than not, it led to delays and issues.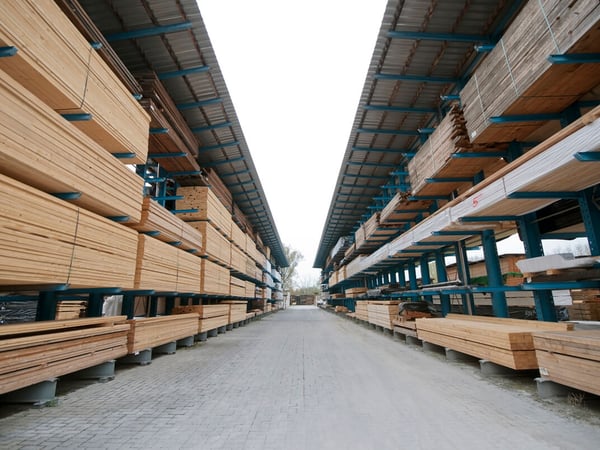 How Buying Building Material Works Today
With all the changes that occurred around the pandemic, the new way of building involves purchasing all the material for the job before starting the project. That can mean buying material as far as one to three months ahead of time.
Prior to the pandemic, we were always reluctant to do this because it meant storing more material on the jobsite itself. However, when all contractors had to change the way they built, we were pleasantly surprised to find how accommodating homeowners were. They were happy to oblige, and we were happy because it meant fewer scheduling logjams and logistical headaches associated with last-minute deliveries.
How Does the New Process Work for Building Material?
During our logistics meeting, we sit down with the homeowner (virtually, of course!) and carefully look at the property plat. (We ask for this in the very first client meeting.) That plat shows the outline of the house, and we can determine several key logistical things from this document:
Where to park cars (homeowner and crew). This includes information about which neighbors would be willing to have cars in their space and which would be less than accommodating!
Where the dumpster will go.
Where to park the tool trailer.
Where to put the Porta John.
Where materials can be delivered and then housed.
Our vendor partners are also an important part of this. They are now willing to store material in their warehouses. This is especially helpful for DC residents who have properties that aren't conducive to storage. If any homeowner is unable or unwilling to store, we've found vendors are happy to help out in those instances.
Vendors can also come to the jobsite to ensure all materials are properly stored. For example, pressure-treated lumber needs to be wrapped and stored differently than Trex composite decking. Having the expertise of the vendor on hand for this process helps ensure no materials are damaged before use.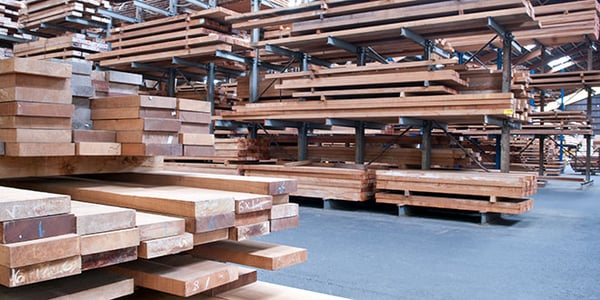 Benefits of Ordering Building Materials Ahead
The biggest benefit of this new system is that it expedites the entire construction process. The materials are there and ready to go when construction starts, and neither the homeowner nor contractor has to stress about materials being delivered hours before they're needed.
Before the pandemic, it wasn't the biggest deal if there was a material delay. It usually meant a day or two of waiting. Today, with material shortages and other logistical holdups, a homeowner could be looking at weeks of waiting. The new system avoids this entirely.
Additionally, any material issues, such as a manufacturing defect, can now be dealt with before construction even starts.
All in all, ordering ahead is a forward-thinking approach that helps keep the entire process on track and on schedule.
Thinking about creating an outdoor living space in your DMV home this year? Make sure you know what to expect, including how the permitting process has been affected by the pandemic and other industry-wide changes expected in 2021.