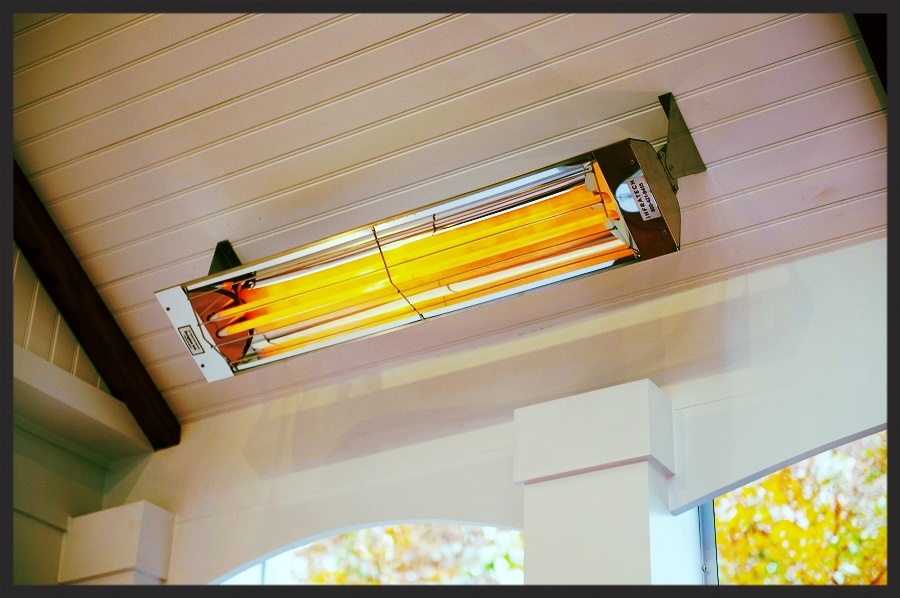 Now that 2021 is upon us, we here at Design Builders have been thinking a lot about how the design and build industry has changed. From how you buy material to the permitting process to overarching industry shifts, a lot has changed in a short amount of time! One of the biggest changes we've seen in our Washington, DC; Virginia; and Maryland projects is this new must-have addition to screened-in porches.
Outdoor Heating Goes from Plus to Must
In our screen porch projects prior to the pandemic, our clients largely viewed outdoor heating as a nice benefit. If they had extra room in the budget, they might add a fireplace or electric heaters to take the chill off during shoulder seasons.
Today, screen porches are more important than ever to our clients, and some form of heating system is now an essential part of that home improvement project.
2 Reasons Heat Is Critical to Your Screen Porch
Everyone Is Spending More Time Outside
With more and more people working from home and refraining from going out, an outdoor living space, such as a screen porch, is becoming an increasingly important part of people's lives. With home offices and virtual learning areas overtaking the main home, people are using every square inch of their properties today, and that's leading many people to push outside.
Because this is a year-round situation, those outdoor living areas need to be able to accommodate people in any season—and that means heat is a necessary element. This is especially true in the DC, Virginia, and Maryland areas where winters can be harsh.
Screen Porches Are the New Place to Entertainment
Gatherings with friends and family simply aren't taking place indoors right now. An outdoor living space, however, provides the perfect way to stay socially distant while still connecting with loved ones.
With more people using screen porches as a place to entertain and to gather, heat is a necessary addition. Whether it's the dead of winter or just a brisk shoulder season day, the right heating system can truly create a comfortable four-season area.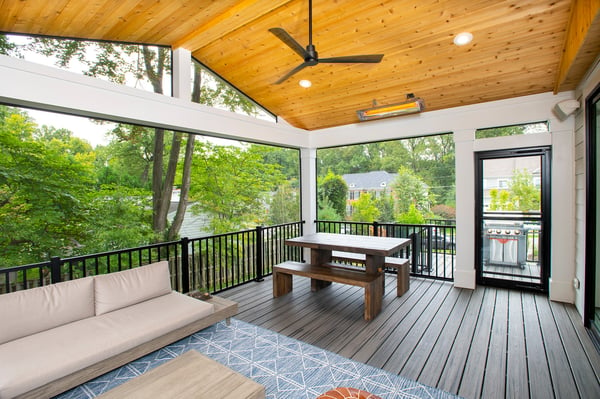 Demand Is through the Roof for Heaters
A homeowner used to be able to expect heaters in one to two weeks. The lead time on them now is more like six to ten weeks. Why the big delay? Demand is just incredibly high right now.
Especially in the Mid-Atlantic, it gets quite chilly in the wintertime, and residential homeowners are competing not only with other homeowners but restaurants and various commercial spaces. (With outdoor seating and eating areas to retrofit, every restaurant is trying to purchase these heaters right now! Read about the struggle here.)
While it used to be hit or miss if a homeowner would choose to install a heating option, nearly every project we're taking on right now is opting to put them in. Over 75 percent of our current screened-in porches are designed with this element included.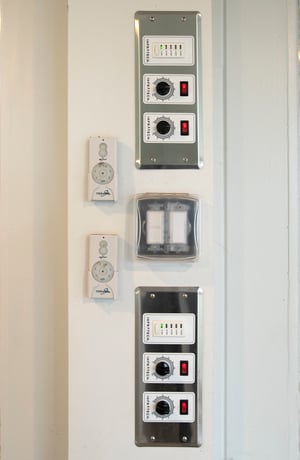 (*Important note: Infratech heaters, one of the most popular heating options we encounter, are largely meant for new builds. It's very costly to add them to an existing structure. Read all about it here.)
Your Screen Porch and ROI
Yes, adding heaters will make a screen porch project more expensive. (Expect anywhere from around $2000 to $2500 per heater for a standard installation.) That being said, heaters will transform your space into an all-year area, and that will very likely bump the overall value of the space.
When it comes time to sell, you can push this space that's become so essential to how people live their day-to-day lives. This will only serve to increase your return on investment.
What Are My Heating Options in 2021?
The most common heating options for these outdoor living spaces are the following:
Fire Tables (Propane or Bioethanol)
Infrared Electric Heaters
Gas Lamps
Fireplaces (Natural Wood-Burning or Gas)
Radiant Heating
Want more information about your heating options in 2021? Check out our breakdown here.
Questions? Shoot us an email.