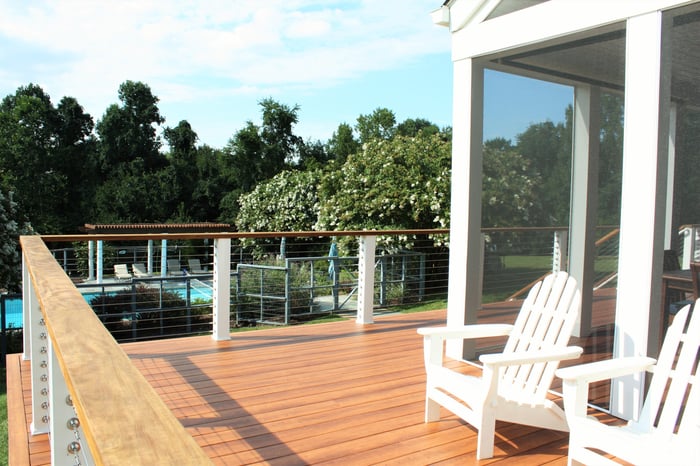 Why Home Renovation Projects Are Worth It…Even If You Need Financing
Want a new outdoor living space but aren't sure if you can afford it out of pocket? With inflation, economic uncertainty, and housing market volatility, many people are wondering if home renovation financing is a smart move right now. If you're on the fence, here are the top five reasons to invest in a new screen porch, deck, patio, or outdoor kitchen…even if it means taking out a loan or tapping into your home equity.
5 Reasons to Use Financing to Build an Outdoor Living Space
Up Your Home's Resale Value
Depending on the way you build your outdoor living space, it could increase your home's square footage. In that case, it directly relates to an increase in resale value.
Even if the space is not fully enclosed, though, having a beautiful, functional outdoor living space will still contribute to the desirability and value of your home.
Whether you're looking to sell soon or down the line, adding this extra space to your house and more fully utilizing your property will be positively reflected in your home value.
What can you expect in terms of screen porch ROI? In this climate, most homeowners should anticipate around a 75 percent return on that investment.
Outdoor Living Spaces Are More Desirable Than Ever
With all the upheaval and changes brought on by the pandemic, outdoor living spaces became highly desirable additions to any home.
Adding this extra room provides:
These are such desirable spaces right now. Especially if you're ever looking to sell, adding one can truly make your home stand out in the real estate market.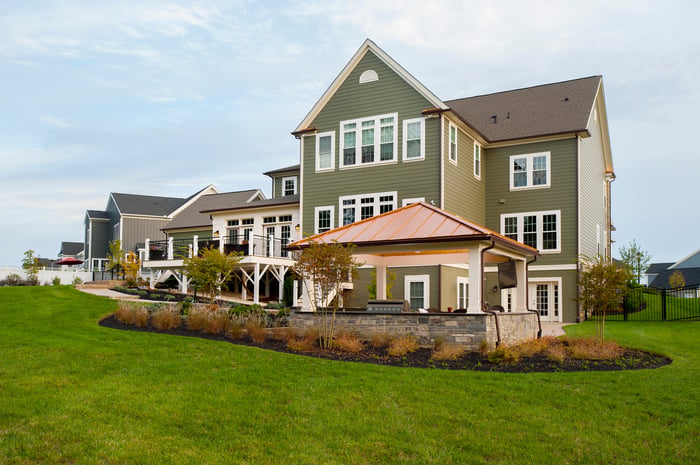 Lock into Today's Building Prices
It's no surprise that prices don't ever stay stationary—and they don't typically go backward either. This very much applies to the construction industry as well.
If you're interested in adding an outdoor living space to your home, it could be worth taking on the financial burden of loan interest in order to lock in today's building prices.
If saving for that home upgrade is going to take multiple years, there's a chance the increased cost of the build once you're ready will be a greater overall loss than the terms of the home renovation financing.
(Curious about how much an outdoor living space is going to run you? Check out what to expect when it comes to custom screen porch cost.)
Increase Your Enjoyment of the Home
One of the most overlooked benefits of adding an outdoor living space to your home is the enjoyment you'll get from that area. Especially if you choose features like infrared heaters and bug-proof windows, you can truly create year-round spaces.
Whether it's the serenity of a place to quietly read a book or the extra room to accommodate how you want to use your house, there are many benefits of these outdoor spaces.
The sooner you start construction, the sooner you can transform your home and capitalize on those benefits.
If you'd get significant joy and use from a space like this, financing the renovation could make a lot of sense.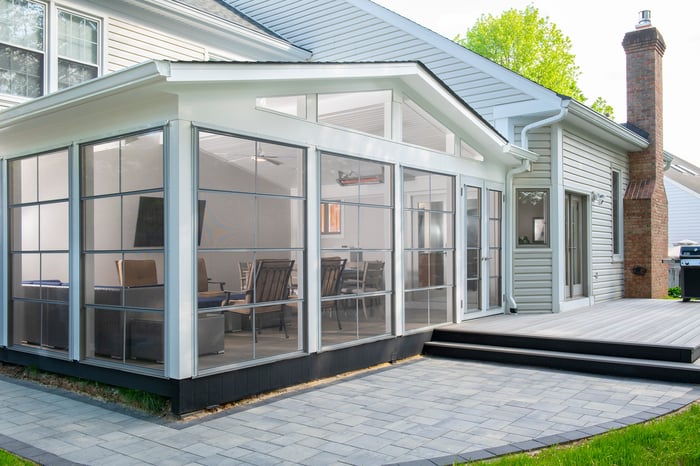 Get What You Want…without Having to Sell Your Home
The housing market right now is extremely unpredictable. Home prices have fallen, while mortgage interest rates have skyrocketed.
If you're not excited by the idea of selling your home in this market, adding an outdoor living area could be one way to create a space you love…without having to sell in a less-than-ideal real estate landscape.
Learn More about Home Renovation Financing
Not sure what your financing options even are?
Here are some resources that can help:
Get a breakdown of the seven most common financing methods for home renovations.
Can't decide between the seven most common home renovation financing methods? Here are five key factors to consider before committing to one.
Just want to see a quick breakdown of the benefits and disadvantages of each home renovation financing option? That's exactly what you get here.
Get on Your Northern Virginia or Maryland Contractor's Schedule Today
If you're interested in renovating or adding a new outdoor living space to your Northern Virginia or Maryland home, contact us today.
We're Design Builders, a custom design and build firm specializing in high-end outdoor living spaces. Reputable contractors often fill up months in advance, so if you're interested in securing your place on our schedule, don't hesitate to reach out. We're happy to get you a no-obligation quote and to discuss all your financing options with you.