The Good, the Bad, and the Ugly of Home Renovation Financing
Adding a deck, screen porch, or other outdoor home renovation provides so many benefits. You get more square footage and more enjoyment out of your home. It increases your resale value. It provides a safe, comfortable outdoor space to gather with friends, family, and loved ones. But the price tag isn't always feasible with out-of-pocket funds alone. If you're thinking about financing your home renovation project, here are the top pros and cons of the seven most common financing options.
Advantages and Disadvantages of Each Home Renovation Financing Option
Wondering how you're going to pay for that new outdoor living space? There are seven major options available to homeowners:
Cash

Home improvement loan

Home equity line of credit (HELOC)

Home equity loan

Cash-out refinance

Credit cards

Government loans
Don't know your HELOCs from your cash-out refinances? No problem. Learn about each specific financing option in our full article about how to pay for home renovations.
Savings, or Paying with Cash
Pros
Avoid interest altogether, resulting in less money paid over the life of the project

No additional debt to carry after the renovation

No impact to your borrowing power or credit score

Straightforward, easy, immediate payment to your contractor
Cons
Project could be delayed if saving up enough cash takes longer than expected

Unexpected costs could disrupt budgeting plans

If emergencies arise during construction, you might not have the funds to cover them
Home Improvement Loan
Pros
Funding often occurs within a matter of days

Many lenders offer low-fee or no-fee home improvement loans

No need to put your home or other assets up as collateral

Funds can be used for emergency home repairs
Cons
Lower maximum borrowing amount than other options (usually around $100,000), making larger projects potentially out of reach

Shorter repayment terms than a HELOC

Often come with higher interest rates than other financing options

Favorable interest rates require excellent credit history

Depending on your lender, either late payments or prepayment can incur penalties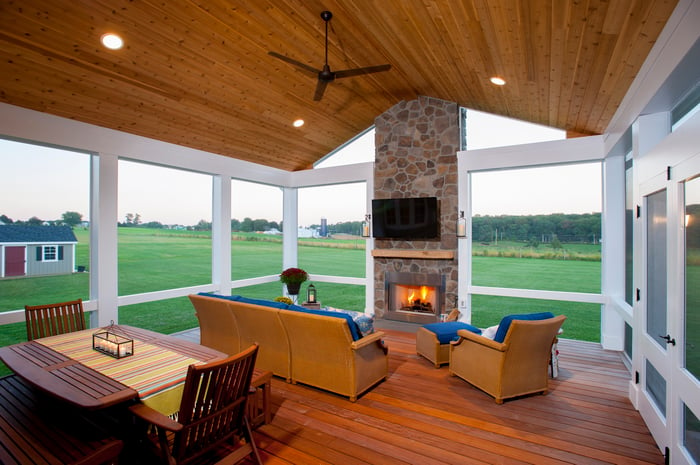 Home Equity Line of Credit (HELOC)
Pros
Depending on circumstances, the interest can be tax deductible

Flexible repayment options (up to thirty years)

Access money as you need it

Closing costs and origination fees are limited
Cons
Without a fixed loan amount, it can be easy to overspend

Variable interest rates mean potentially fluctuating costs over the life of your loan

Underwriting takes longer and is more extensive than with personal loans
Second Mortgage, or Home Equity Loan
Pros
Fixed interest rates mean your monthly payments won't change

Fixed rates can be lower than other home improvement loan options

When used for home improvements, loan interest is deductible

Can fund large-scale projects
Cons
Only people with good credit history qualify for favorable rates

If property values dip, you could be underwater on your mortgage (owe more than the property's value)

As a secured loan, you must put up your home or other assets as collateral

You must watch out for additional closing costs

You essentially take on the burden of two mortgages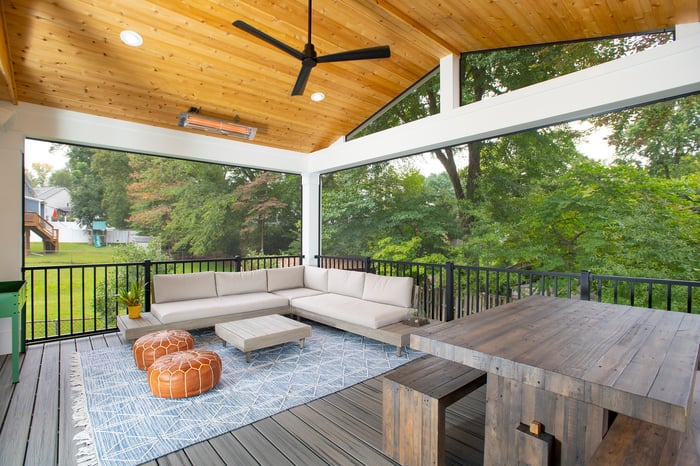 Cash-Out Refinance
Pros
If you're refinancing to a lower rate, your monthly mortgage amount could go down

Potential to change the loan type of your original mortgage (for example, from an adjustable rate to a fixed rate)

Interest rates tend to be lower than HELOCs or home equity loans
Cons
You end up owing more, which puts you deeper in debt and delays when you're free of your mortgage

Only those with excellent credit qualify for a cash-out refinance

If your new loan exceeds that 80 percent threshold of your home's value, you must pay

private mortgage insurance
Credit Cards
Pros
Many credit cards offer rewards, meaning you get some percentage of the home improvement cost back

You can put items on your card as necessary, up to your credit limit

Some cards offer an introductory period of 0 percent interest, meaning you accrue no interest if you can pay off that balance before the period expires
Cons
Very easy to overspend, which puts you in a cycle of debt

Must pay off balance within the billing cycle to avoid interest

Interest rates, if you're subject to them, are very high

You're capped at your credit limit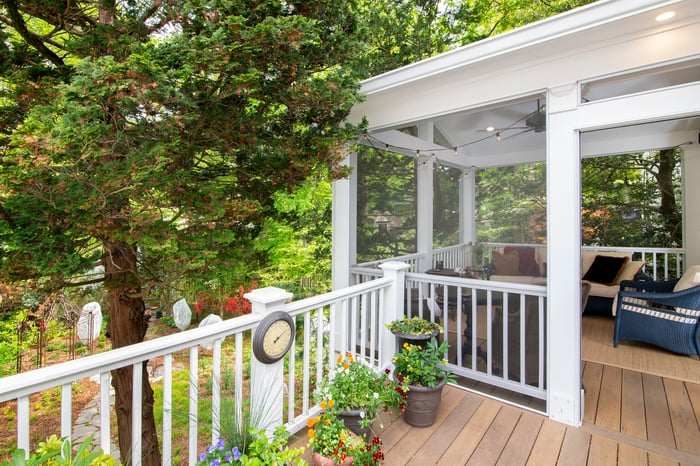 Government Loans
Pros
Lenders are vetted and guaranteed to be legitimate

Title 1 loans allow for either homeowners and long-term tenants to apply
Cons
Funds must exclusively be used to improve the "livability" of the home (no luxury items or additions)

Eligibility requirements vary based on the specific kind of government loan
Interested in Adding an Outdoor Living Space to Your Northern Virginia or Maryland Home?
If you're looking to enhance your home's usable space with a deck, patio, or screened-in porch, you might be considering all your financing options right now. (If you still want to learn more about what financing is available to you, get even more detailed information about paying for home improvements.)
Not sure what your ideal project would even cost? Get a quote today. It will give you a ballpark figure that will make your planning easier and more realistic.
If you have any questions, don't hesitate to reach out.
We're Design Builders, a custom high-end design and build firm operating in Northern Virginia and Maryland, and we're always happy to answer your questions about the home renovation process!