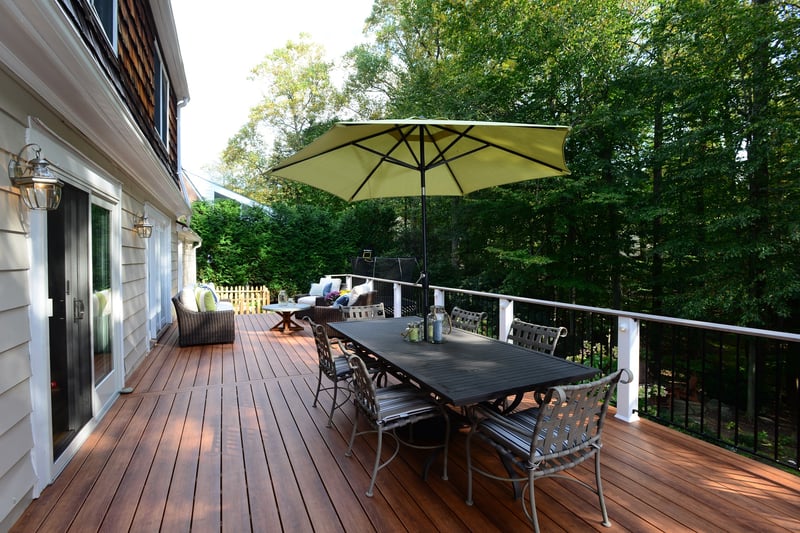 Are you thinking about redoing your deck or building a brand-new outdoor living space in 2021? You're not alone! Lots of homeowners are attracted to the benefits of exterior living right now, and the decking industry, in particular, has undergone a lot of change over the last year and a half. If you thought a product like Zuri premium decking didn't fit into your budget, 2021 is the perfect time reevaluate.
3 Reasons Investing in Zuri This Year Makes More Sense Than Ever
The Price of Lumber Has Skyrocketed
While Zuri is a composite decking material, it does not consider Trek, TimberTech AZEK, or Fiberon to be its competitors. Zuri approximates the look of real wood, and it considers those natural hardwoods to be its direct competitor.
Even before the pandemic, the price of lumber was steadily increasing. Now it's skyrocketed. If you were considering genuine wood for your next deck project, you can expect prices to have doubled or even tripled in certain parts of the country.
Choosing a product like Zuri means you don't have to deal with the financial burden of yearly maintenance, you're not opting for a product that contributes to deforestation, and the price point has truly never been closer between Zuri and natural hardwood.
Zuri Lead Times Beat the Competition
Another pandemic-related issue many homeowners are coming up against is significant lead times. Many building materials are either outright unavailable, or it's taking much longer to get them to a jobsite than usual.
While Zuri is experiencing longer lead times than before lockdown, they were able to adjust their business processes and implement systems to keep everything moving. If you are looking to start your build project, you're going to get Zuri materials in hand sooner than many other decking options.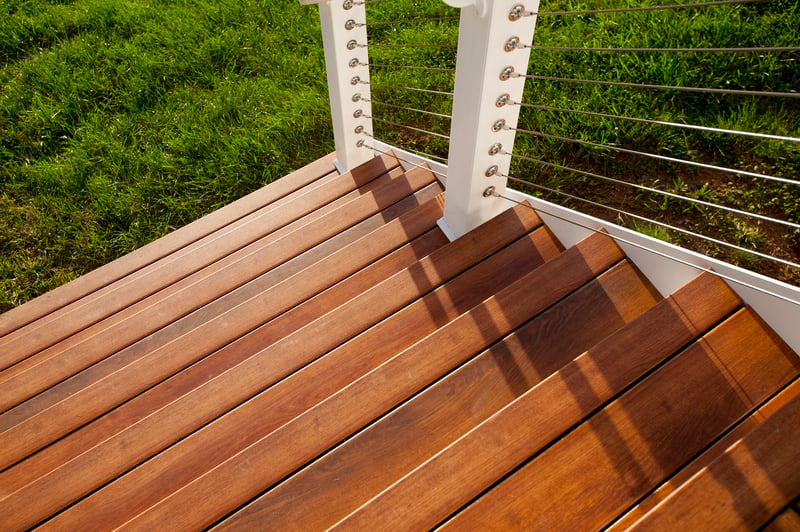 All Zuri Products Are Currently Available
Whether it's because of reduced staff or issues within the supply chain, many companies have had to discontinue or temporarily suspend certain products within their lines. Here at Design Builders, we're telling our Washington, DC; Virginia; and Maryland customers to pick up to three options for every design element of a project. If people have their hearts set on that particular ceiling fan, there's a chance right now it's simply not available.
One big benefit with Zuri is that every product and color option they offer is currently available. If you like something you see within the Zuri collection, you can get that product. Again, this is not the case with every product from every decking company.
If you're looking to build a quick, functional deck, Zuri might not be the best option for your project. Brands like Trex or TimberTech AZEK can deliver a polished, durable, low-maintenance deck at a lower price point. If, however, you're looking to make your deck a centerpiece of your outdoor living space and you want something extraordinary, something custom, and the highest quality available on the market, Zuri could be the answer.
If you think you're a good fit for Zuri, there has never been a better time to make this investment. To learn more about the product, please download our free e-book. If, after reading it, you have any questions about Zuri or what an installation in your DC, VA, or MD home would entail, feel free to reach out.