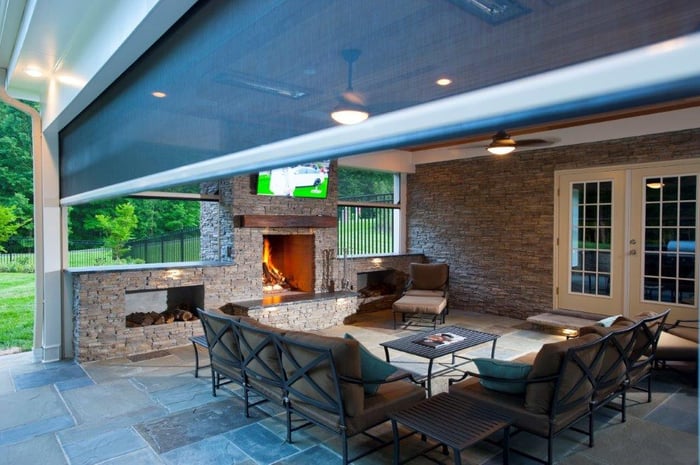 If you're currently researching a home improvement project for your Virginia or Maryland home, you've probably started to notice two things. One, demand is sky high, meaning contractors are booked out for months, and two, bids and quotes are a bit higher than you might expect. With all the changes that have happened in the design and build industry, it has many homeowners wondering: What's going to happen to contractor pricing next?
How Have Home Improvement Prices Changed Since the Pandemic?
If you have a specific job in mind, the quote for that work is going to vary based on the contractor you ask. From individual markup to relationships with vendors, this comes down to a laundry list of different factors and reasons.
As a rough guideline, though, expect prices to be about 15 percent higher today than they were before the pandemic hit. There are a lot of reasons for this as well—some of which we dive into this blog about decking prices in 2021—but that's a good starting point if you're trying to plan and to budget.
Will Home Remodel Prices Come Back Down?
Nobody knows for sure. If 2020 taught us anything it's to always expect the unexpected. That being said, it's not likely prices will go back, even when institutions start opening up again and the pandemic has passed.
Pricing is largely affected by demand, and demand for home improvement projects is higher than it's been. Possibly ever. (For more insight into why this home improvement surge hit, check out this article.)
With people showing no signs of letting up on the home additions and home renovations, it's looking increasingly unlikely that prices will come back down to where they were.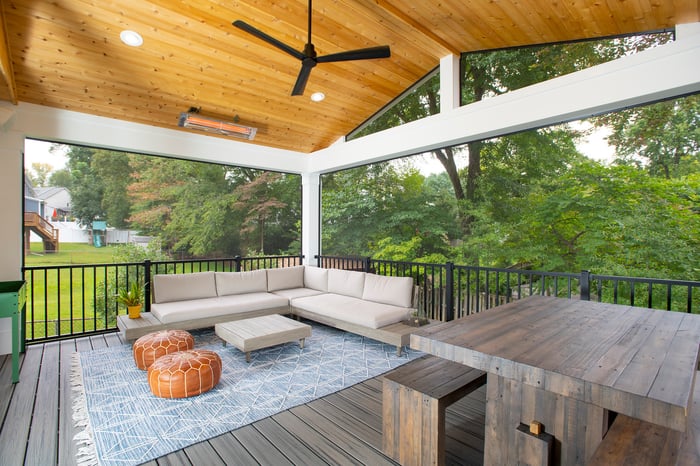 The Housing Market Is Surging Too
It's not just outdoor kitchens and bathroom remodels changing the home landscape. The housing market in general is off the charts right now. With low interest rates, potential home buyers are motivated to purchase, but in many markets, there's simply next-to-no inventory available.
Discouraged would-be buyers are turning to improving the homes they do have or striking out with new builds. All this activity is helping to keep labor and material high, and with those factors on the rise, it's not surprising when an estimate reflects that.
Now Is the Time for Extra Caution
When prices rise, it creates opportunities for people to take advantage. It's unfortunate but something homeowners need to be aware of before committing to that next home improvement project. If a quote is drastically lower than you get from other companies, that's a potential red flag. It might not be outright fraud, but there are concerns to consider. Maybe that contractor is new or inexperienced, which can lead to costly mistakes or poor workmanship that doesn't last. Maybe the builder is cutting important corners, such as working without the proper permitting. If something goes wrong, this can have huge financial and logistical ramifications for the homeowner.
While it's tempting to select the lowest possible quote, the events of 2020 and 2021 make it necessary to be even more cautious when selecting your contractor. A low quote doesn't necessarily mean you need to pass on that builder, but it does mean you need to ask careful, thoughtful questions during your vetting process to ensure you're comfortable with the professional you select.
Have questions about pricing—what to expect, what's fair for the Virginia or Maryland market, what a quality estimate should include, or more? Feel free to reach out. We've been in this industry for over fifteen years, and we're happy to help you navigate the tricky, ever-changing waters of pricing!