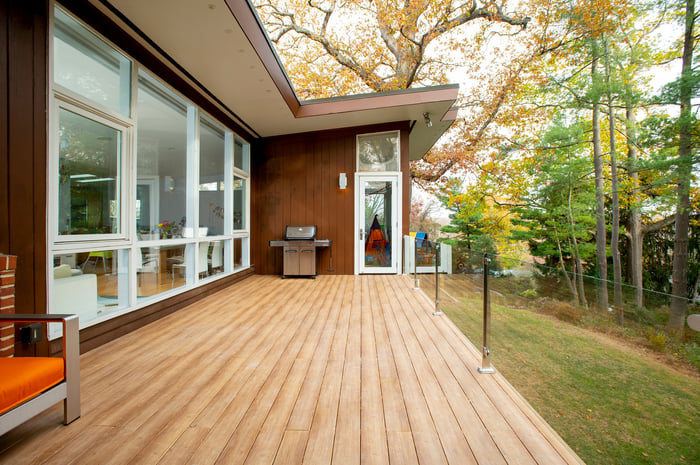 For so many companies, 2020 brought uncertainty and doubt. Businesses were left wondering how the pandemic would affect them, both in the short term and long term. Zuri decking, by Royal Building Products, was no exception. Several factors, though, helped them not only weather this storm but thrive through these unprecedented times.
3 Reasons Zuri Decking Survived the Pandemic and Emerged Stronger Than Ever
The Home Improvement Industry Exploded
The pandemic brought many unexpected changes, including the massive surge in home improvement projects. With everybody suddenly quarantining, working, and homeschooling in their houses, it didn't take long for people to become acutely aware of all things they wanted to change about their homes!
Couple that with canceled vacations that were already saved for (and some stimulus cash from the government), and investing in the home became the natural choice.
These changes very much extended to the decking industry. Companies like Zuri were especially able to capitalize. With the price of lumber skyrocketing over the year, a premium material like Zuri was suddenly much more comparable in price.
(Read here for more about why now is the perfect time to invest in Zuri.)
Zuri Is a Vertically Integrated Company
When a company is vertically integrated, it means that business owns part or all of its own supply chain. This allows for greater transparency, communication, and adaptability throughout the production, manufacturing, and selling process.
Because of the way the company itself was structured, Zuri was able to anticipate a lot of the pandemic-related problems that would negatively impact various points in their supply chain. They could then prepare for these issues and strategize ways to overcome them.
As a result, even with the delays and short staffing around them, Zuri was able to keep its lead time reasonable and keep all product in stock and available. Granted, lead time is not as quick as it was before the pandemic, but product availability and speed of delivery are both certainly outperforming Zuri's competition right now.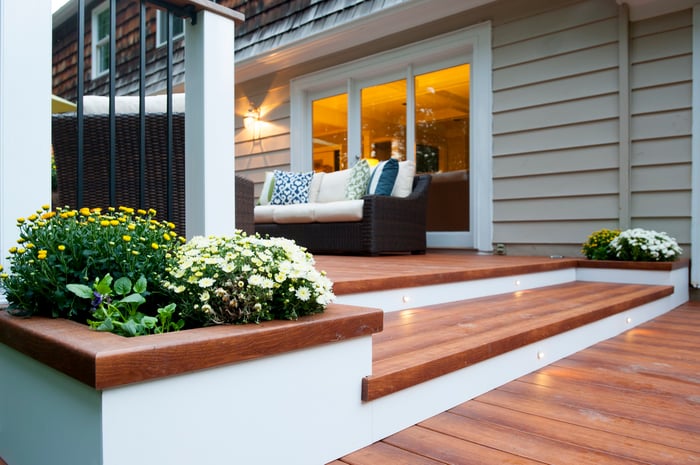 Through Everything, Zuri Stayed Customer-centric
Successful selling today is so much about leading with value and always thinking about your customer. Zuri never lost sight of this, even as circumstances changed around them. To that end, they analyzed popular trends to see what was appealing to a lot of their potential customers. All the changes they made in 2021 were tied to what they were directly hearing from that potential customer base.
For example, the introduction of a new color, Hickory, filled an existing need in their color palette, and that decision was largely based on trends they were seeing in popular wood deck stains.
Again, leading with that mind-set of fulfilling customer needs, all the additions to the product line were strategically chosen to correspond to and complement what was already within the existing color options. This allowed both current and future clients to seamlessly mix and match from the entire Zuri line without having to worry about clashing or inconsistent design aesthetics.
If you're thinking about adding a deck or other outdoor living space to your Washington, DC; Virginia; or Maryland home and you're interested in learning more about Zuri premium decking, feel free to download this free Zuri e-book.
If you have follow-up questions or want to get a quote for your project, reach out. We're always happy to chat!