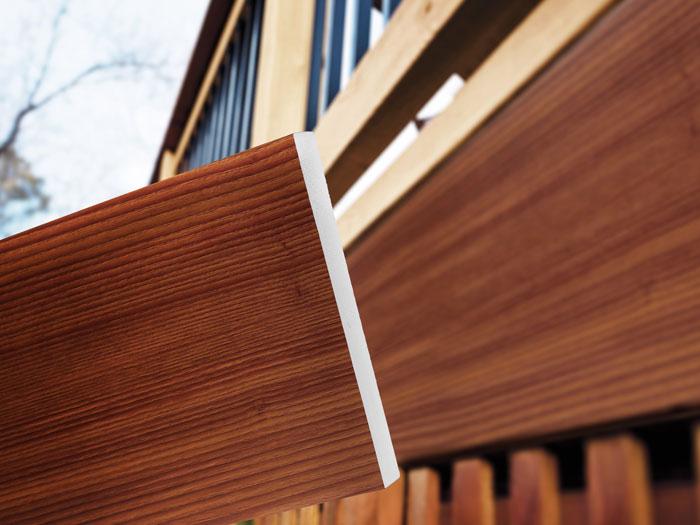 If you're looking to create a custom deck or screened-in porch for your Northern Virginia or Maryland home this year, here's a breakdown of some new features you can look forward to.
New Color: Hickory
Zuri premium decking boards came in five colors: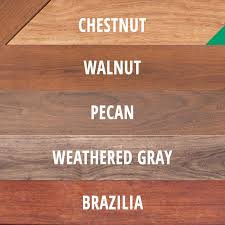 Chestnut
Walnut
Pecan
Brazilia
Weathered Gray
The company recently announced the addition of a new color to that collection: Hickory.
As a rich brown, Hickory is the darkest color currently in the Zuri collection. It also has correspondingly darker grain patterns.
According to Zuri, the most popular color they saw traditionally wasWeathered Gray, while we here at Design Builders, servicing the Washington, DC; Virginia; and Maryland markets, saw most people interested in Brazilia.
Ideal Applications of Hickory
The new color could be used for an entire decking or flooring project, but Zuri is seeing more customers use Hickory as an accent color. For example, someone will choose another color, such as Pecan, for the majority of the deck. Around the perimeter, they will then complete the project with a Hickory picture frame effect.
The richness and darkness of the color provide excellent contrast to the other browns in the color collection. Because the tones are similar, the Hickory doesn't feel at all out of place in the group. Rather, it's a lovely complement while also nicely differentiating itself from the other colors.
As more people decide to build decks this year, there's an increasing desire for ways to seamlessly flow from the interior of the house to the exterior. As outdoor areas become more sophisticated and design minded, homeowners no longer want a jarring aesthetic difference between these two spaces. Rather, they want any outdoor area to feel as beautiful and carefully designed as the interior.
Hickory allows homeowners to carry the elegance and beauty of interior flooring into that outdoor space.
Save Time and Money with Prefabricated Corners
To ease the installation process for contractors and homeowners alike, Zuri recently released prefabricated corners. These 14" x 14" pieces come pre-mitered, glued, and screwed together. They are designed to fit most stair treads and are used on the deck as well.
Essentially, they're a time-saving and money-saving device. (Fewer installation hours means less financial burden and inconvenience for the homeowner.) This improvement was spurred entirely by feedback Zuri received from the field.
Trim Boards Are Back!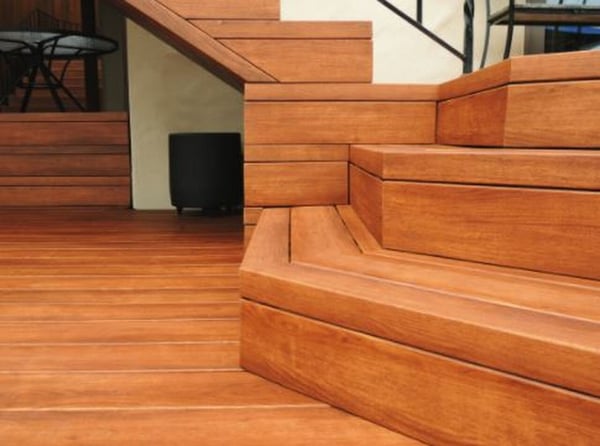 Trim boards from Zuri were launched several years ago. For customers looking to finish out their custom deck in Zuri trim boards, they are officially back and available in all colors:
Latte
Carriage Red
Willow
Shale
Oceana
Chocolate
Frost
Pottery
River Rock
Grove
Coastline
Chestnut
Castle Stone
Wrought Iron
Pine Brook
Have any questions about Zuri premium decking, such as how hot the boards get or how much they cost? Get all the answers by checking out our Zuri ebook.
Still have questions? Ready to get a quote for your home? Reach out today.