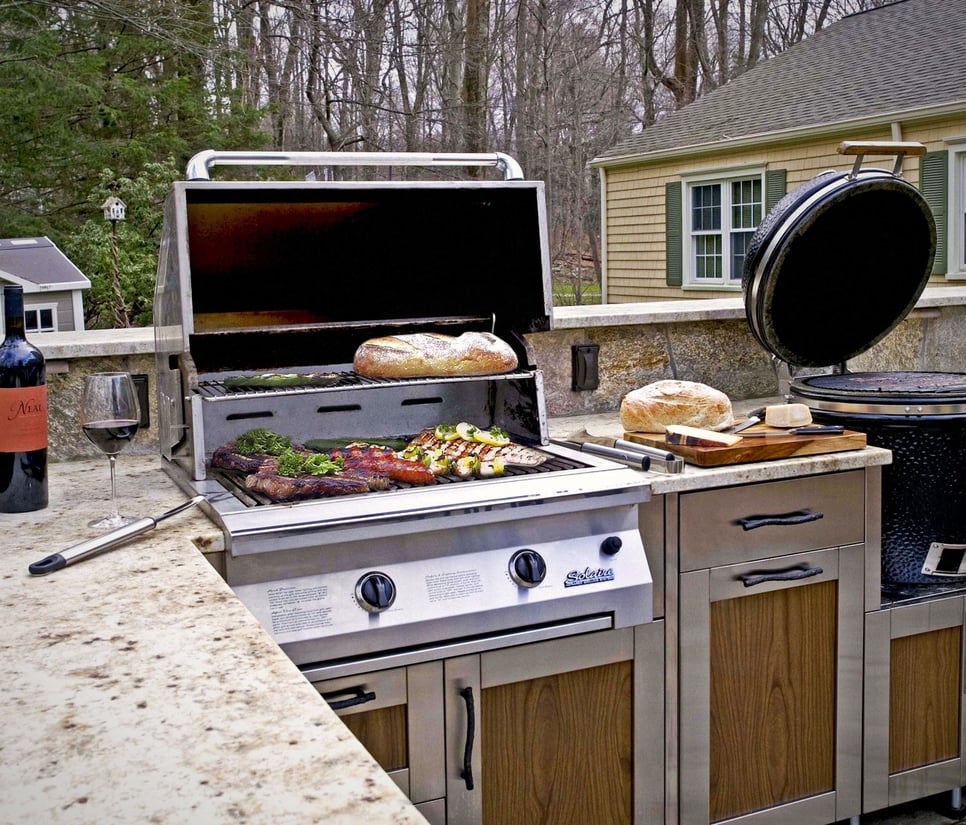 Outdoor kitchens are increasingly becoming staples of exterior living spaces, and they are also becoming increasingly complex. With a little bit of careful planning and structural forethought, though, you could easily end up with a personalized, functional, beautiful outdoor kitchen that's usable in nearly every month of the year. If that's your goal, here are five things we learned that could help you get exactly what you want.
1. With Planning, Outdoor Cooking No Longer Has to Be Just for Summers
While people used to think of outdoor cooking strictly as a summer affair, this simply isn't the case anymore. Even if it dips into the forties or fifties, if your kitchen area is properly set up, it could still be very much usable in that weather.
To ensure the space is well set up, follow some of these design pointers:
Keep your grill covered to protect it from the elements.
Set up the kitchen area in close proximity to the house. This way, the food doesn't get cold transporting it back to the main living area.
Install some strategically placed heaters to cut the chill on particularly cold days.
Think about all the ways you want to use this kitchen, and design and install accessories to accurately customize your kitchen to your cooking needs and habits.
While Fourth of July cookouts used to be the high point for outdoor grilling and dining, some strategic planning could easily have you enjoying your kitchen year-round (or close to it).
Keep in mind that covered or roofed areas, such as screen porches, can much more easily accommodate year-round cooking.
2. Privacy Walls Are Key
If you're thinking about renovating your outdoor kitchen or adding one from scratch, make sure a privacy wall is part of your plans. It offers two main benefits. One, it does exactly what the name implies: it offers privacy, which is especially nice if you're close to your neighbors.
But perhaps the biggest benefit of installing a privacy wall is its ability to drastically cut down on wind. If you have one solid wall positioned according to whatever direction the wind most often comes, you can help reduce a lot of the negative effects of cold temperatures.
For even more heat benefit, install your heater directly into that wall. These kinds of design and structural considerations can truly mean the difference between using your outdoor kitchen a few months out of the year and using it year-round.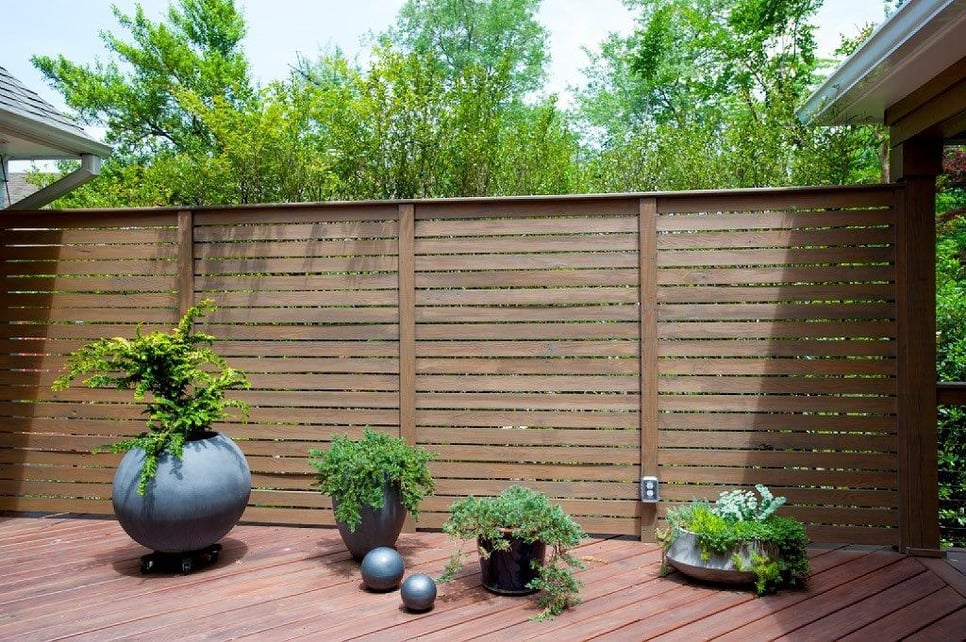 3. Adjustable Heaters Are Ideal
If you do go the route of installing an outdoor heater, it's best to have one that has more temperature control options than just "on" and "off." When it's very cold, it's not an issue. You'll be happy to crank the heater all the way to high. However, in mild weather, you might just want a little bit of extra heat to cut the nip in the air, and full blast could be overpowering.
Porch heaters, like those created by Infratech infrared heaters, add to the versatilty of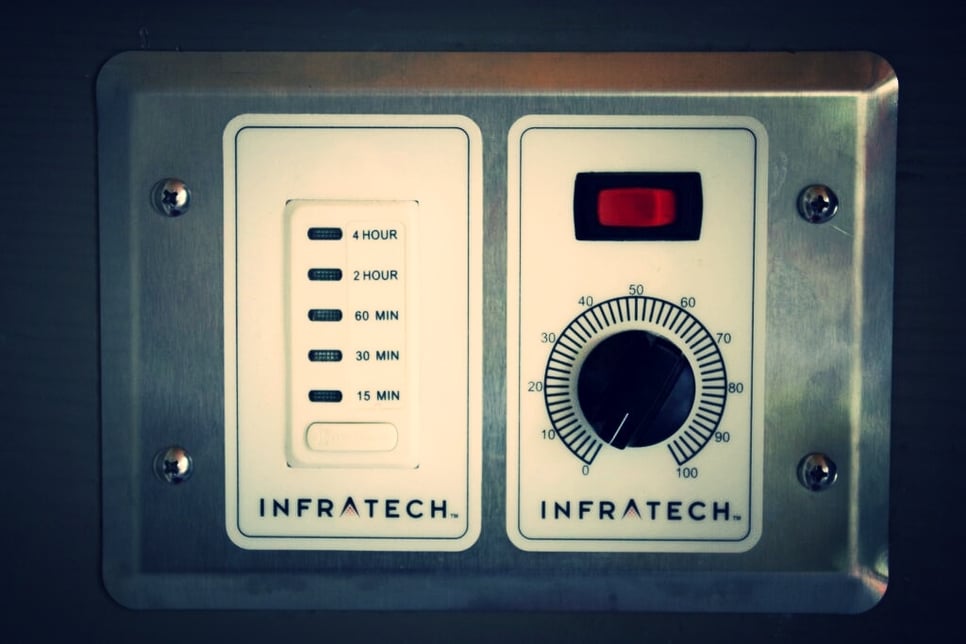 4. Accommodate for All Light Situations
Especially during the winter in the northwest DC area, it can get dark pretty early. If you're hoping to use your kitchen in all months, make sure you have adequate lighting to combat these fluctuating hours of natural light.
If you plan to do any prep work outside, good lighting is essential for safety. You never want to be dicing and chopping in the dark!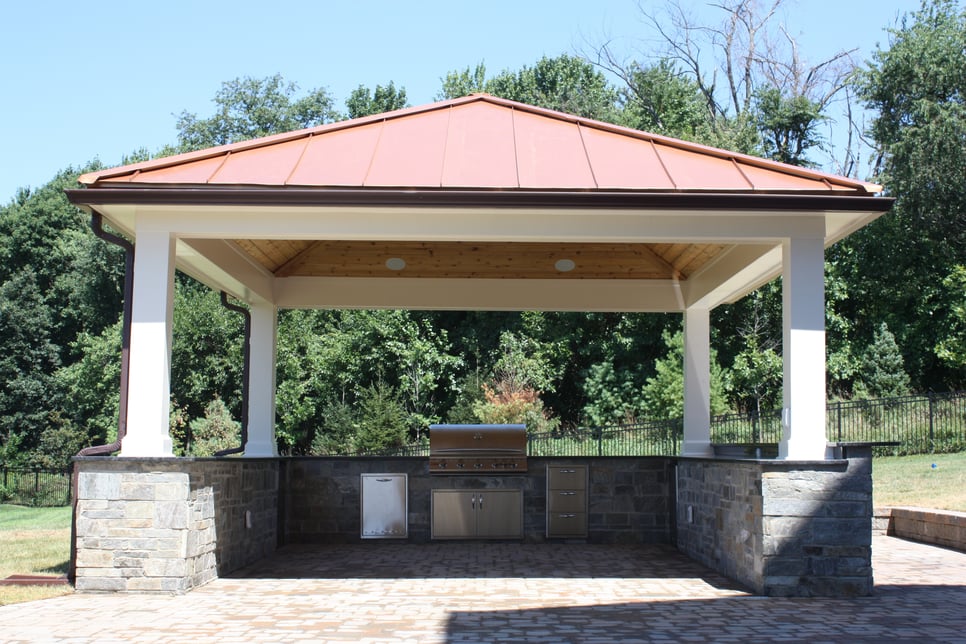 5. A Radiant Heat System Can Help Clear a Path through the Snow
If you get caught with high snowfall in the northwest DC area, and you really want to use your outdoor kitchen year-round, it would be very helpful to install a snow melt system. Using radiant heat, you can clear a path for you to travel to and from your outdoor kitchen, and you don't have to deal with shoveling or battling unexpected snow.
For more information about using your outdoor kitchen or extending its life in your area, feel free to contact a representative of Design Builders, Inc., today!