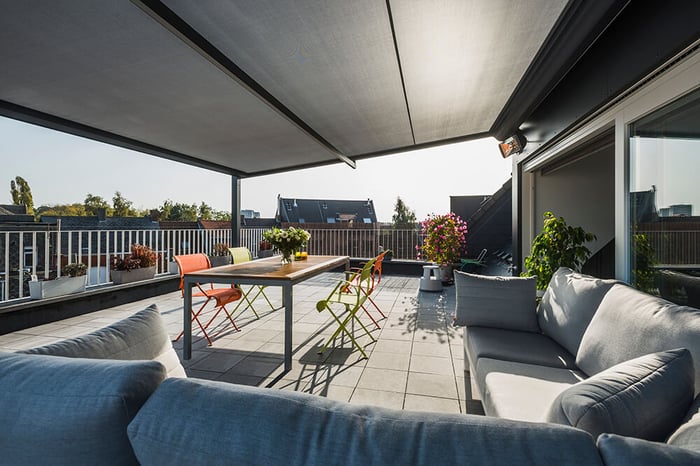 NoVA Design and Build Firm Is Seeing More Pergola Requests Than Ever
Outdoor living spaces, such as screen porches and outdoor kitchens, are more valuable and more in demand than ever. As people seek to use every square inch of their properties, more and more people are wondering: Which are better, pergolas or gazebos? Given these five benefits, an increasing number of homeowners are answering with pergolas.
What Is a Pergola?
A pergola is an outdoor living space feature. It's constructed from vertical pillars or posts that support a lattice system of rafters and cross-beams.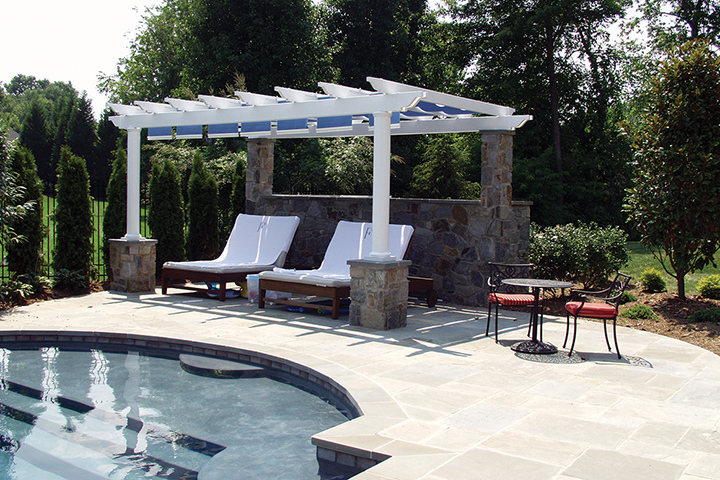 What Is a Gazebo?
A gazebo is a freestanding outdoor living space feature. It's often octagonal or turret-shaped. It has an open structure but a fully covered roof.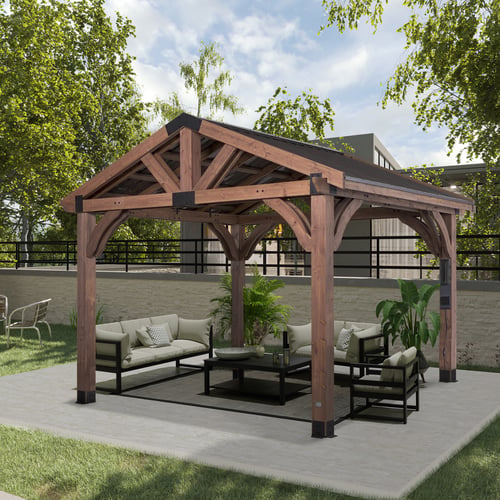 5 Benefits of a Pergola
Why are homeowners increasingly opting for pergolas? It largely comes down to these five reasons:
Shade and Sun Protection
A pergola is a great way to get some much-needed respite from the sun on a hot summer afternoon.
If you're looking for minimal shade, a standard pergola works great. If you want an extra layer of protection against the sun and heat, you can add motorized or manual shades.
With a gazebo and its fixed roof, you have total shade all the time and no flexibility to change that.
Customization
Pergolas are incredibly customizable. In addition to different materials and colors, you can also include a number of add-ons that increase the functionality of the space:
Shades (motorized or manual)
A roof that opens or closes (automatic or manual)
Electric wiring running through posts to power heaters, stereos, fans, lights, or other electronics
The ideal customization options will vary based on the pergola's location and intended use.
A poolside pergola, for example, might require a misting system to keep the heat at bay. A pergola just off your backyard patio, however, might need heaters to take the edge off autumn nights.
Always discuss how you intend to use your space with your design and build firm. This ensures you get a product that looks great and functions in an ideal way for your lifestyle.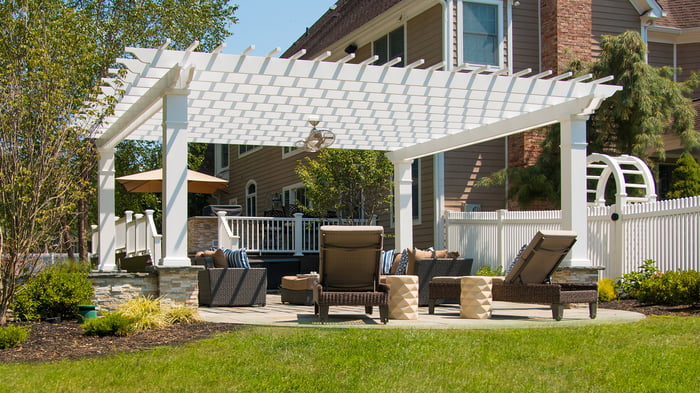 Indoor/Outdoor Versatility
With a pergola, you aren't committed to a fixed-roof structure. With a gazebo, you are.
With an adjustable louvered roof, a pergola gives you the versatility of having an open-air outdoor feel or a more enclosed, roofed structure.
Based on weather conditions, personal preference, and event, you can create either an indoor or outdoor feeling with a pergola.
Easier Zoning and Permitting
Perhaps the most compelling reason people gravitate toward pergolas over gazebos has to do with permitting and zoning.
As a properly roofed structure, a gazebo requires more stringent, costly, and time-consuming permitting.
A pergola, however, gets around a lot of those permitting and zoning issues because it's not technically a roofed structure.
A pergola is ideal for any property that:
Can't get zoning approval for a structure with a proper roof.
Doesn't have enough space to satisfy permitting requirements around roofed structures.
Would need to place the structure too close to the property line.
Projects like pergolas and portable fire pits (rather than built-in fireplace structures) can be creative ways to legally skirt some of the costly, difficult, or problematic issues related to permitting.
Remember, within the greater Washington, DC, area, zoning can vary dramatically between county and even from township to township.
When you're deciding which design and build firm to use for your outdoor living space, make sure they have specific experience in and knowledge about the permitting required in your location.
If you're local to Northern Virginia or Maryland and you have any question about zoning or permitting related to your potential outdoor living space, don't hesitate to reach out. We're always happy to answer questions.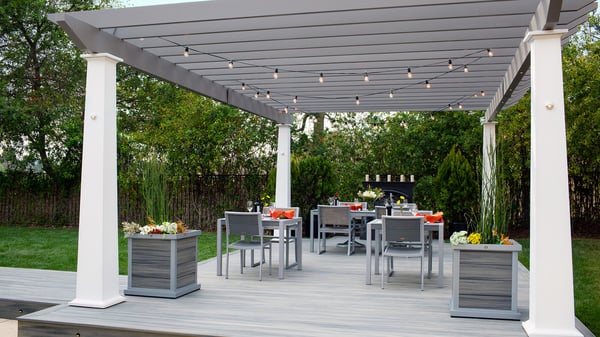 Amenities
Pergolas are particularly popular today when used in addition to other outdoor living spaces. This includes things like outdoor kitchens, patios, or screened-in porches.
This combination of spaces gives you all the functionality and amenities you'd expect in any interior space but in your backyard.
Contributing to their popularity, these spaces are often more cost-effective than home additions but provide much of the same aesthetics and comfort.
Why Work with a Local Custom Design and Build Firm?
Interested in whether a pergola would enhance the outdoor living space in your Northern Virginia or Maryland home?
Make sure to pick your design and build firm carefully.
Vet the company for experience and expertise not only in construction and design but in local knowledge as well. Knowing how to successfully navigate permitting and zoning laws can help ensure your build is:
Seamless
Budget-aligned
On time
Want a ballpark idea of pricing? Get a no-obligation pergola quote today.