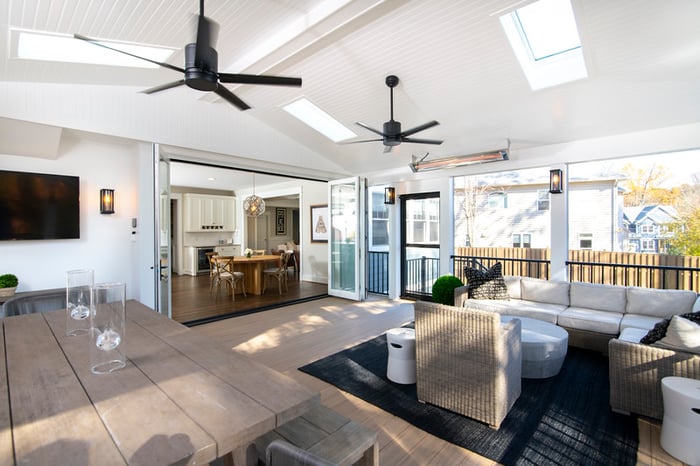 Why We're Seeing a Shift from Home Additions to Outdoor Living Spaces
If you were thinking about a major home renovation a decade ago, it very likely would have been a full home addition. In today's design and build landscape, that's no longer the case. Today, it's all about outdoor living spaces…and here's why.
3 Reasons to Choose an Outdoor Living Space over a Home Addition
Outdoor Living Spaces Are Less Expensive
As anyone looking to do home renovations has undoubtedly learned, construction costs have gone up since the pandemic.
Home addition costs can now easily run from $100 to $300 per square foot, putting a significant addition upwards of $300,000.
A nice outdoor living space, however, will likely be closer to $45,000 to $100,000. (Curious about pricing? Discover how much a screen porch really costs.)
With outdoor living spaces, such as screened porches or outdoor kitchens, you get a lot of the same functionality as a home addition but with a smaller price tag.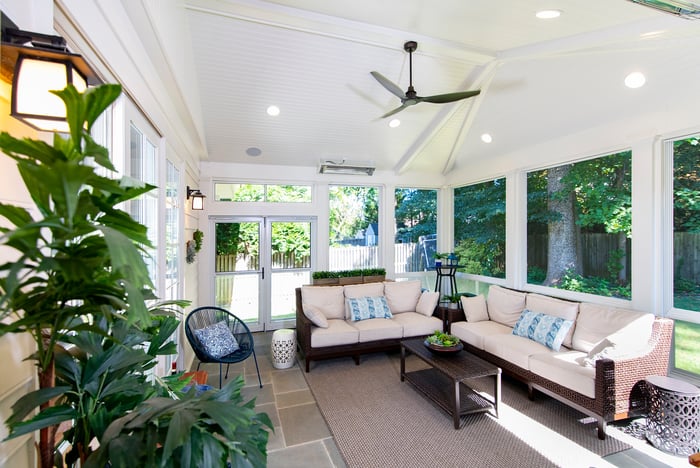 People Like the Safety Aspect of Indoor/Outdoor Spaces
Since the onset of the pandemic, people want space in their homes for gathering and entertaining. They also want that space to feel safe. That's one of the big selling points of year-round outdoor living spaces.
With a few strategic touches, including retractable screens or a heating source, you can have an area that's both indoor and outdoor at the same time.
You get better ventilation than you would in a purely enclosed interior space, and that makes people more comfortable now—and in preparation for anything that might happen in the future.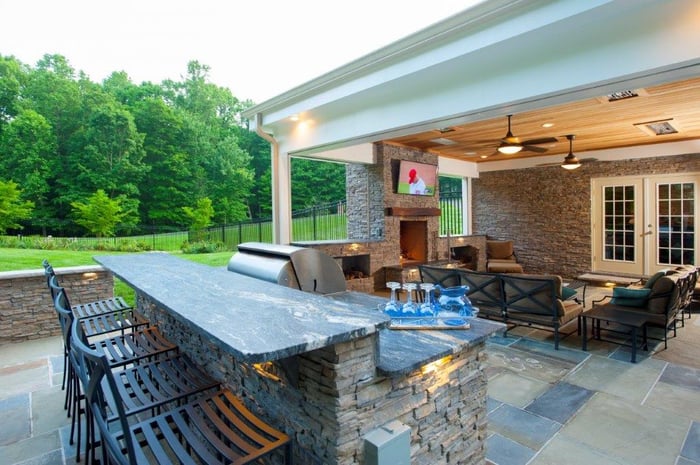 Homeowners Now Utilize Every Aspect of the Property
With the COVID-19 pandemic, the relationship people had with their homes shifted.
They spent significantly more time in their homes.
They wanted their homes to offer more functionality and value and to better suit their current lifestyle.
Many shifted to working from home, meaning extra space had to be found for a home office.
With people expecting their homes to do so much more for them, that need for extra space—whether it was for a home office, a gym, or an entertainment center—became critical.
Homeowners started turning their sights to the property as a whole. Rather than just amending the existing home, people were now thinking about ways to utilize and to customize every inch of the property. This included things like the yard and other spaces that could be converted into beautiful, functional decks, patios, outdoor kitchens, screen porches, and more.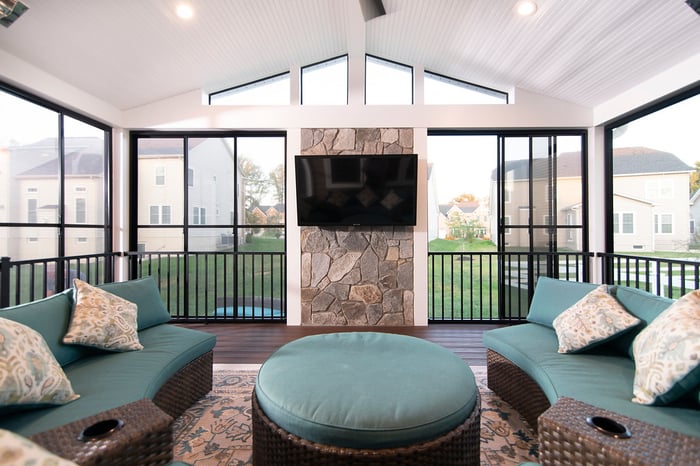 In a way it never was before, the backyard is now very much a part of the home experience. When you create an outdoor living space, working with a high-end custom design and build firm helps ensure that home renovation project is:
Functional.
Year round (or as close to year round as possible).
As beautiful, stylish, and appealing as the main home's interior.
Ready to Explore the Outdoor Living Space Options in Your NoVA or MD Home?
Could you be getting more out of your Northern Virginia or Maryland property? If you're thinking about adding an outdoor living space to your home, take the first step by requesting a free quote today.