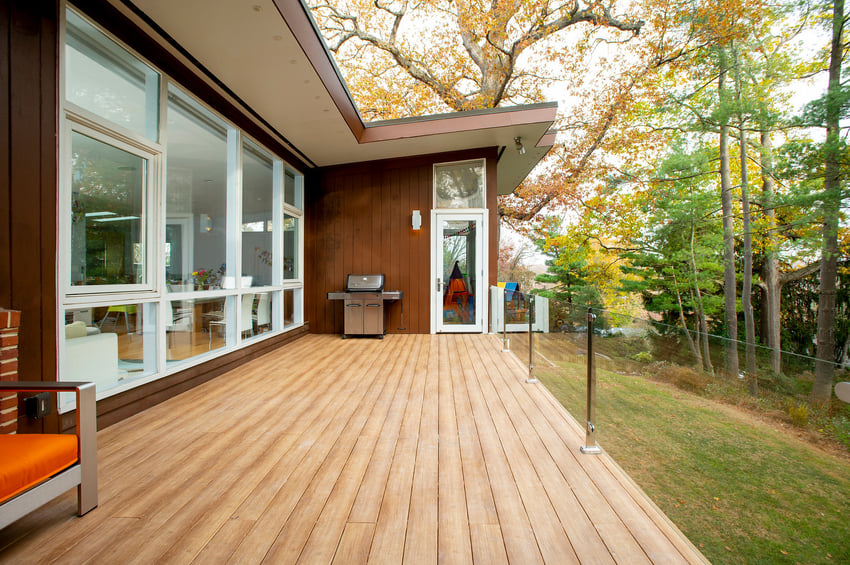 So, you've already found a decking contractor you trust, checked their license, reviewed references, seen their quality work firsthand, and are ready to sign on the dotted line.
Before you actually sign that contract, you should take the time to review it and make sure it contains some basic information. It pays to take the time to read it thoroughly, and don't be afraid to ask questions. If your contractor is reluctant to answer, this is a red flag. After all, they should be able to explain what you're signing in a way that you can understand and feel comfortable with.
Before you sign off on a Deck Contract -
Here are a few key things that absolutely must be included

.
1. Contractor's license number for Maryland and Virginia.
In Maryland, your deck contractor must include their name, address, and MHIC license number on the contract. No matter where you're located, it should be in that contract. If it's not, ask that it's added and find out why it wasn't there in the first place.
2. Payment schedule.
The payment schedule will stipulate how much you, as the homeowner, will pay after the completion of different parts of the project. It should also include information on how payment will be handled if a change order is required down the road.
3. Scope of the deck project.
This will contain the details of the work to be performed and should also cover post-construction work, such as clean-up, yard repair, and trash removal. It's important to make sure that the contract includes this clean-up information, as you don't want to be stuck with a huge mess once your deck is completed. This is one area that some contractors will try to skip in order to appear like a lower bid, but in the end, it's an expense you'll incur either way in order to be able to use your new deck.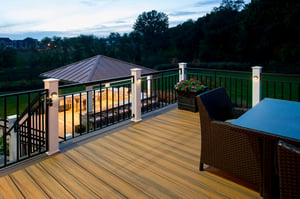 4. Work schedule.
You'll want to be able to see in the contract what days of the week and times of day contract builders will be in your house in order to ensure the work hours won't be disruptive or inconvenient. The work schedule in the contract may also include approximate start and end dates, but it's unrealistic to expect the contractor to include an exact end date, as there are a lot of variables that could affect time to completion.
5. Notice of right to cancel
In many states, including Maryland, the homeowner has the right to cancel the contract within three days of signing it. Your contractor needs to include this notice in their contract if that's legally required in your area.
In general, you want to find a decking contractor who keep their contracts as simple and straightforward as possible; you don't want someone who is trying to "trip up" a homeowner with lots of convoluted clauses, the contract should be fair to both parties and fully outlines the work that will be done. Make sure the contract covers the basics so that you'll be protected.
If anything on the contract seems unclear, be sure to discuss it with your contractor so that you start the project on the right foot. You should walk away from the contract signing process feeling like you understood what you agreed to and that you trust your decking contractor to deal with you in a trustworthy manner. Remember, the contractor is running a business and has to protect their interests to, so expect the contractor to include protections for them as well. The references you checked out as part of the hiring process can go a long way towards giving you peace of mind.