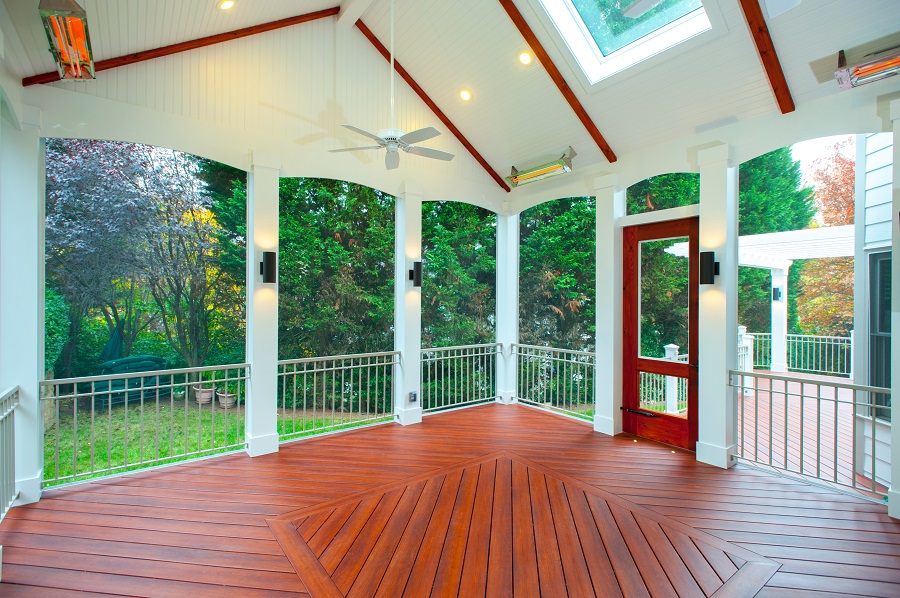 Infratech outdoor heaters are ideal for outdoor living spaces in the Washington, D.C. metro area
Decks, screened porches, and patios have limited use in Maryland and Virginia because of the way the DMV experiences four distinct seasons so distinctly. While superb for breezy summer days and spring barbecues, it's admittedly difficult to subject oneself to near-freezing temperatures and strong winds on a covered patio during the transitional months and still be comfortable for more than a few moments.
Outdoor infrared heating systems, like those offered by Infratech heaters, offer a solution to homeowners seeking to maximize the versatility and usability of their outdoor space. It's understandbly frustrating to spend the time, money, and effort to construct a screened-in porch or veranda only to be limited by the weather and temperature; outdoor heating systems, through the use of electric outdoor heaters, extend the habitable period of outdoor spaces by months.