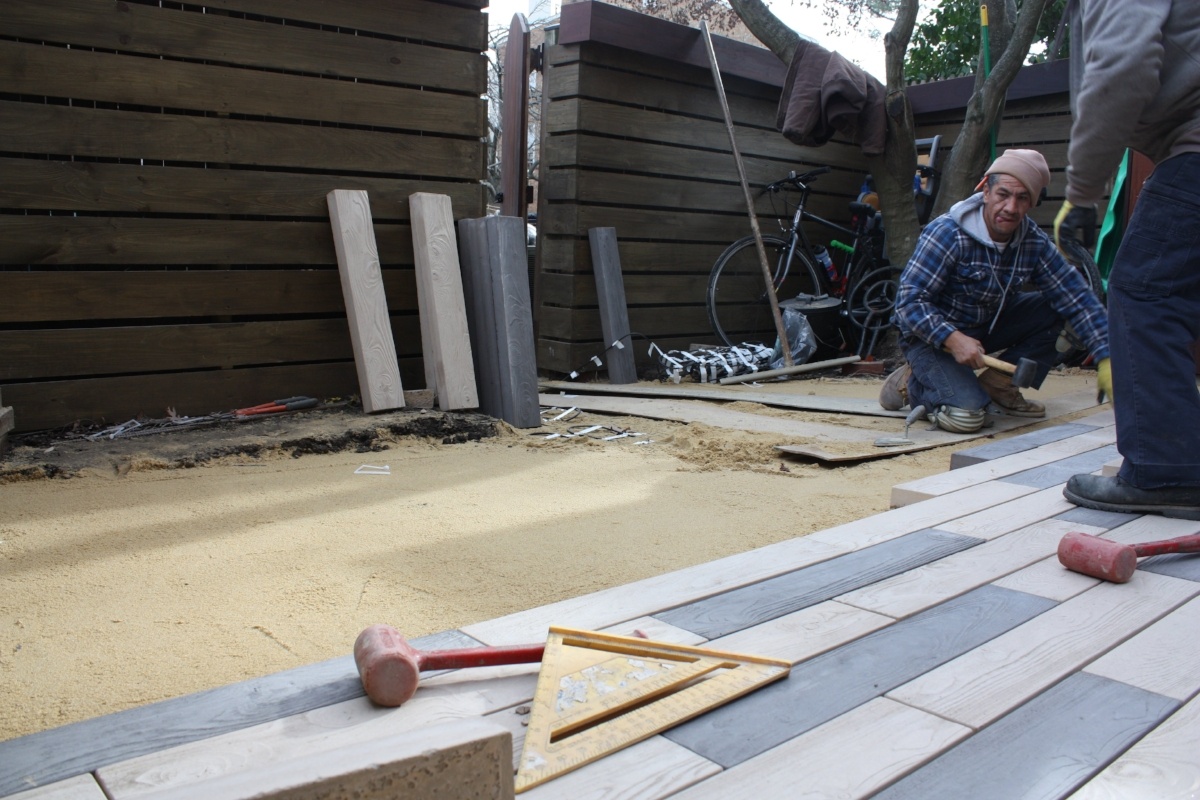 If you live in an area that experiences somewhat to extremely harsh winters, you know how dangerous and inconvenient snow and ice can be. When it builds up on your walkways, it's everything from a nuisance to a safety hazard, which is why so many people are opting to install ProLine radiant heating systems into their patios. What exactly is this system, though, and what are the steps to getting one in your patio?
How to Install a ProLine Radiant Heating System in 4 Easy Steps
What Is a ProLine Radiant Heating System?
This is essentially a snow-melt system for patios in Maryland, Virginia, and beyond. It can be used under concrete or a paver patio setup. The system is weather activated, which means a weather dial senses the exterior humidity and temperature and comes on automatically to melt any ice or snow buildup on the patio surface. This automated aspect is particularly useful because bad weather can often come in during the night, and the homeowner doesn't have to worry about activating or turning on the system for it to work. Rather, once the ambient environment hits the right conditions, the system simply comes on. As long as the system is continually on and working, you can get drastic snow accumulation and still have a bone-dry area wherever the ProLine system is installed.
Who Should Consider a ProLine System?
Many people could benefit from this kind of system, including the following:
People who live in areas that get lots of snow and ice buildup.

People with smaller patio spaces. (This helps minimize the cost of operation.)

People with detached garages who have to walk from the car to the house and want that walkway clear of snow and ice. (This can be particularly useful for older homeowners who want to minimize the risk of falling.)
Installation of a ProLine System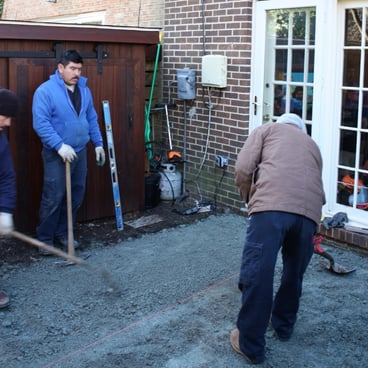 The first thing to note is that the installation of any ProLine patio heating system requires two crews that work closely together: the electricians and the builders with specific ProLine Radiant installation experience.
1. Excavate the patio normally.
Whatever type of patio you're installing, the excavation process is exactly the same whether you're adding a ProLine system or not. In fact, many installation considerations are the same for patios with or without ProLine. For example, all drainage and issues of water diverting remain the same as well.
2. Put down the base.
Once again, the installation of a ProLine system does not necessitate anything special with a patio base. This step is done exactly as it is on any patio project.
3. Put down the underlayment for the ProLine electrical wires.
This step is where the installation diverges between patios with and without ProLine. The electric mats are put into place and then hooked into the weather dial and interior switch control. This wiring must then be run to the circuit box. (Remember, only a qualified, experienced electrician should attempt this install.)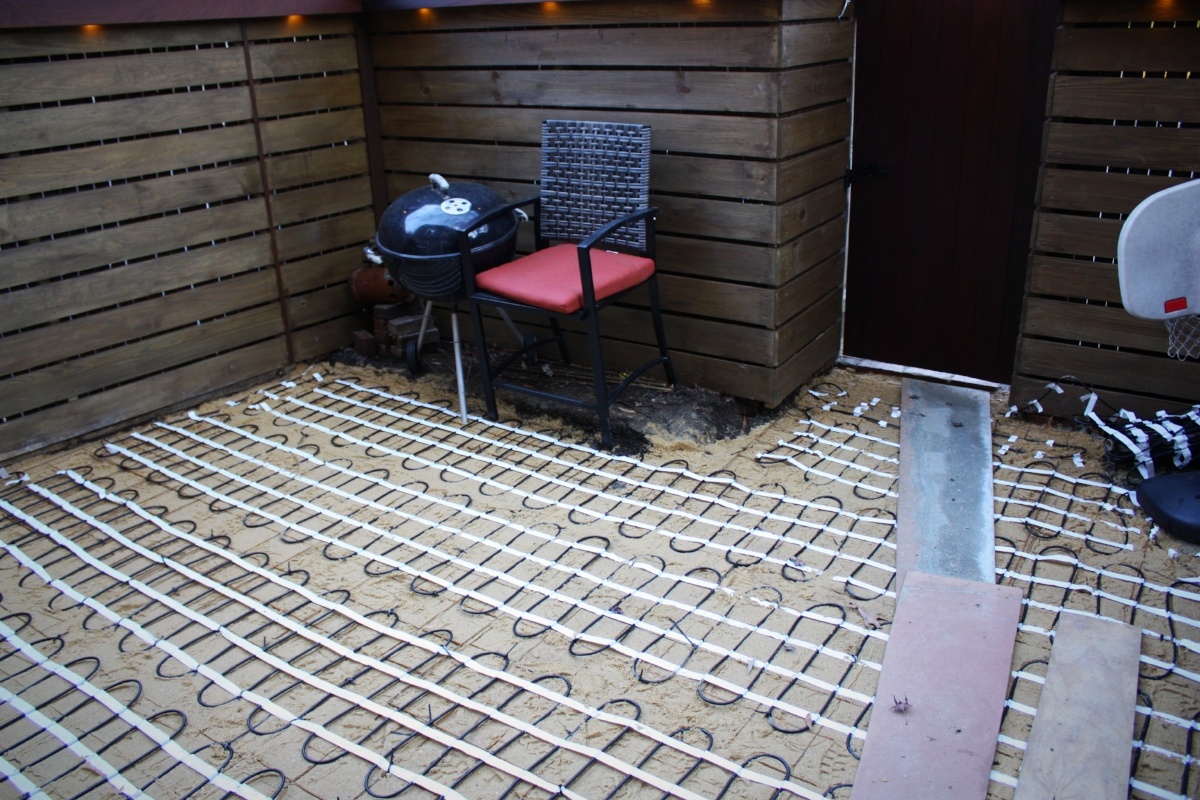 When properly wired, this installation allows the homeowner to manually turn the entire system on or off or keep it in "weather mode," in case the weather turns bad.
4. Finish the patio with the intended surface.
Whatever surface the homeowner has chosen for the patio, this material can go directly on top of the wired and installed electric mats. Finishing surfaces can be anything from concrete to paver patio stones. The ProLine snow-melt system is compatible with a range of materials.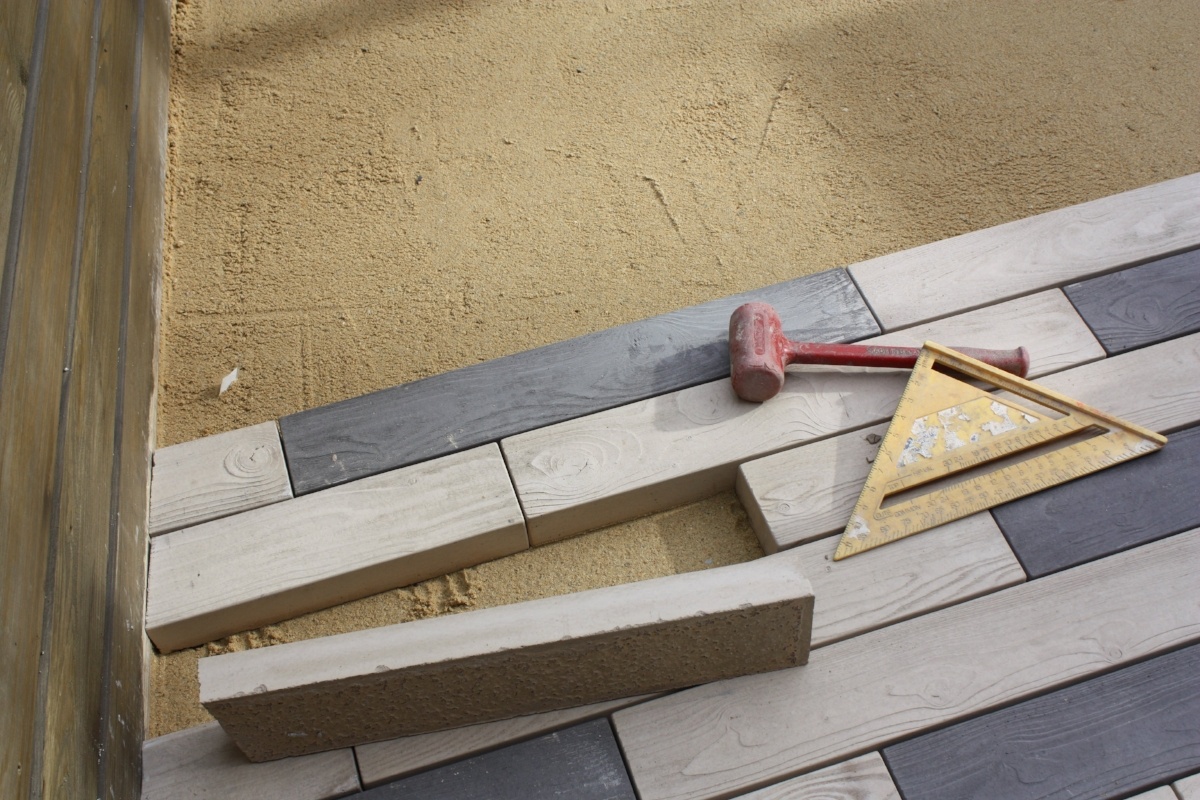 If you're thinking about adding a ProLine system in your home, it's best to consult with a professional installation team. For any questions about ProLine or the installation process, feel free to reach out to Design Builders today!