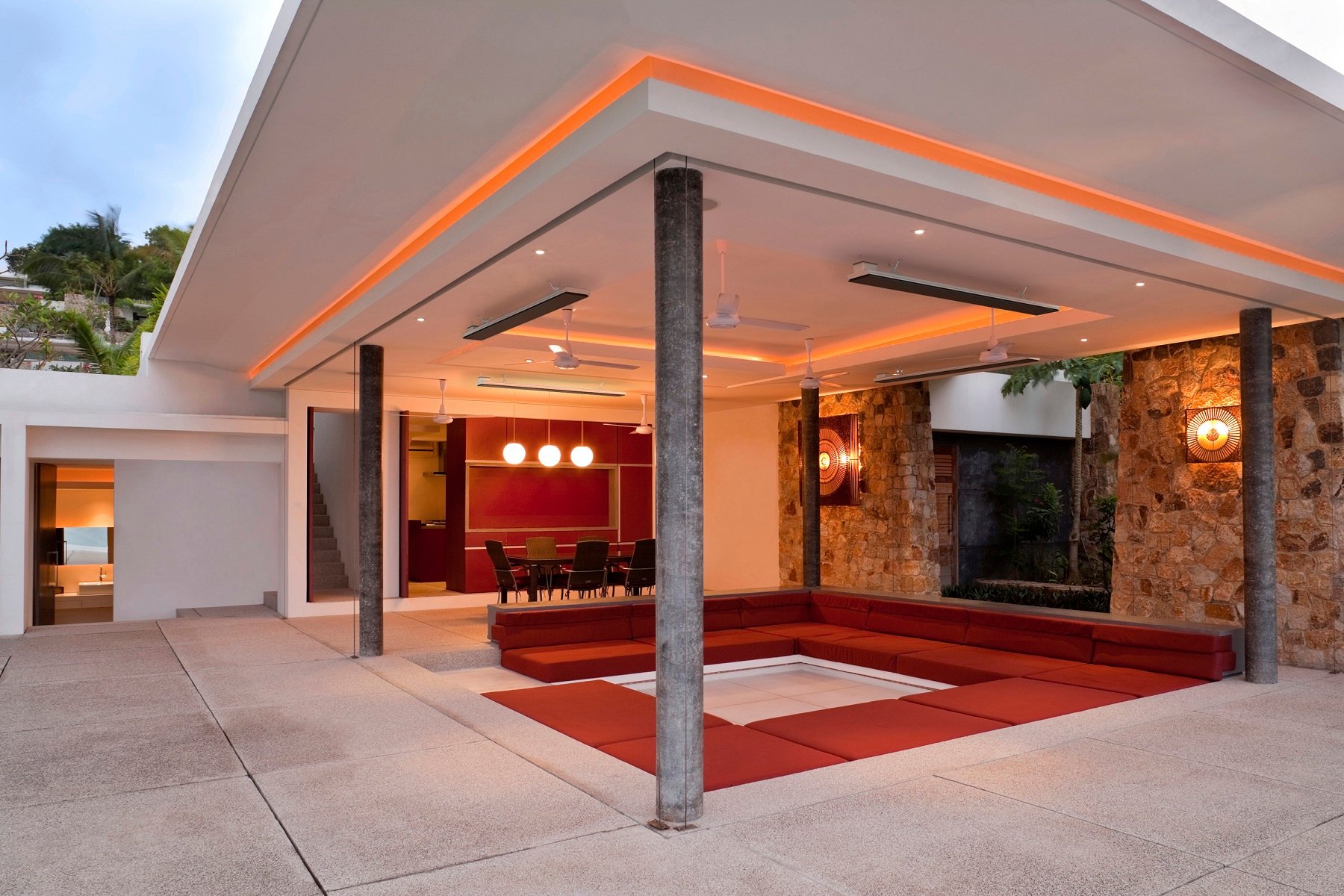 As you consider all the heating options for your outdoor living space, one important factor to keep in mind is convenience and ease of use. You might love natural wood-burning fireplaces, but if you're never going to chop wood and actually build those fires, there's little point in selecting that as your heating source. With this in mind, here are some of the design and control options that allow you to use any Heatstrip USA heater easily and seamlessly.
Home Automation Compatibility
The first important note is that Heatstrip USA heaters are all compatible with home automation systems. This means your existing smart home integration will very likely be able to accommodate your new radiant heaters. This offers the convenience of controlling all aspects of your heaters directly from your cell phone or other home automation hub. This includes turning one (or all) heaters on or off, as well as making finer adjustments, such as controlling the heat output through a dimmer option.
Heatstrip USA Product Options
Heatstrip USA offers a variety of controllers and switches to customize how you operate your heaters. The following are their main offerings and a little information to help you determine if these options are right for your heating setup:
Dimmer Switch

The dimmer switch is essentially a variable control slide switch. Much as a light dimmer allows you to regulate the brightness of your lights, this dimmer switch allows you to change heat output, which can range from 50 percent to 100 percent, as well as every amount between. One dimmer switch is required per heater, and it's not compatible with the relay or remote control. The dimmer switch is most popular with small installations, such as compact screen porch projects.

Wall Rocker Switch (Single or Double)

The wall switch is a wireless installation with a range of approximately eighty feet. The product does not require batteries, making the installation easy. Users can purchase the single wall switch or the double. Both operate in a similar manner, but the double switch can control two individual heaters or two groups of heaters. Wall switches work in conjunction with the relay. These are ideal for large installations as each switch can control a single heater or many. The user can even create "zones" of grouped heaters.

Relay

This hardwired switch is rated for 120 volts, 208 volts, and 240 volts. It can handle a maximum of 15 amps. One relay is required per heater, and the device works in conjunction with single or double wall switches. Each relay uses a wireless signal to communicate with all installed wall switches. When installing relays, ensure they are located in a sheltered area. This is usually a ceiling, wall, or other nonmetal enclosure.

Remote Control

This handheld device can control two heaters individually. It serves as a simple, convenient way to turn heaters on or off.
Determining whether radiant heating is right for your outdoor living space will depend on a lot of factors, but don't forget the significance of convenience. Being able to quickly and easily turn heaters on and off and otherwise control them isn't just a nice benefit; for many, it's the difference between using the heating system consistently and opting to simply stay inside when the temperature drops.