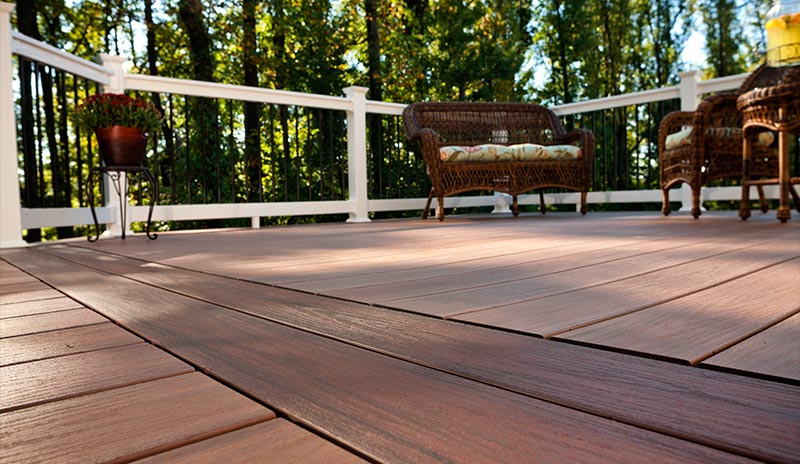 Everything You Need to Know about Decking Design and Color
Over the decades, the decking industry has transformed. Several times over. Discover what's changed in decking since the 1980s, and see what decking colors are a can't-miss in 2023 and beyond.
The Evolution of Color in Decking
Before looking at where decking color is today, it's helpful to see how consumer thinking has evolved on this over time.
The first stage of decking was dominated by wood. Nearly every deck was natural wood, and colors were limited to the varieties of that material.
Some popular options included:
Redwood
Cedar
Ipe
Mahogany
Teak
These options ranged from light to red to dark. The specific wood chosen came down to factors like color but also insect resistance and durability (between softwoods and hardwoods).
Then, in the 1990s, composite decking emerged on the scene. With this key transition in the construction industry, people actually started paying attention to these exterior floors.
As the new focal point of outdoor living spaces, outdoor flooring expanded quickly and widely. There was suddenly an array of colors, textures, and patterns available. Homeowners not only had choices among manufacturers (from the budget-friendly Trex to the higher-end Zuri decking by Royal), but they also had many aesthetic options.
By the 2000s, many consumers were feeling a bit overwhelmed with decking choices. From that point on, the industry slowly reduced those available products, coming back to a place of straightforward options and simplicity.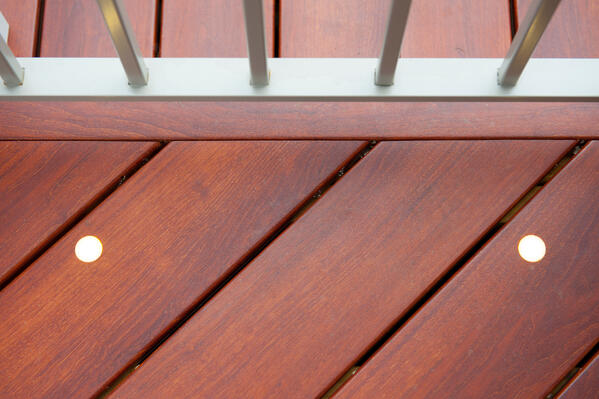 Most Popular 2023 Decking Colors
Today, the most popular decking color choice is one hands-down front-runner: gray. It's been a perennial favorite for several years, and it doesn't look to be going anywhere soon.
What's the key to its longevity and popularity?
As a cooler neutral that complements most other colors, gray is fantastic for the outdoors.
Gray doesn't end up looking as dirty or weathered as some other color options. This minimizes maintenance requirements. (This is always a plus with homeowners!)
Gray works well with a more contemporary building style and color palette for the main house. (This move to more modern building styles is one of the top decking trends in 2023.)
Other popular composite decking color options include:
Cedar
Brown
Pine
Dark gray
Light gray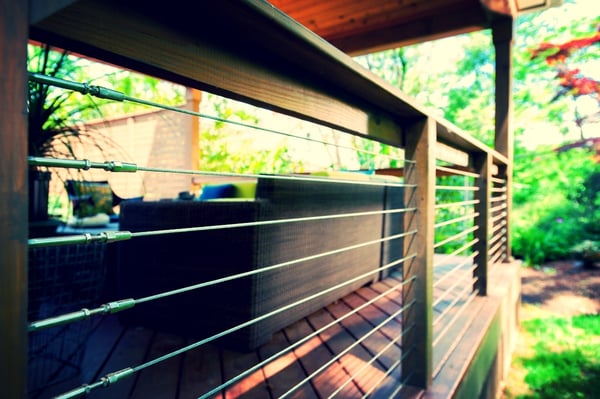 Other Ways to Incorporate Color in Your Deck Design
Flooring isn't the only place to incorporate color into your outdoor living space.
As these exterior areas become less like decks and pavilions and more like true extensions of the main house, homeowners are putting more and more thought into color and other design considerations.
Color can show up in:
In 2023, decking color is largely about making the space not feel like a deck but, instead, an extension of the main home.
Looking to Design Your Deck or Outdoor Living Space in Northern Virginia or Maryland?
Want to transform your exterior space into a seamless, functional extension of the main home? Get more square footage? More comfort? More flexibility with your outdoor space?
We're a custom high-end design and build firm base in suburban Washington, DC, specializing in decks, patios, screen porches, and outdoor kitchens. From overarching design to construction to detail work, we're there with you through every step of the process.
If you're ready to get started, get your free decking quote now.