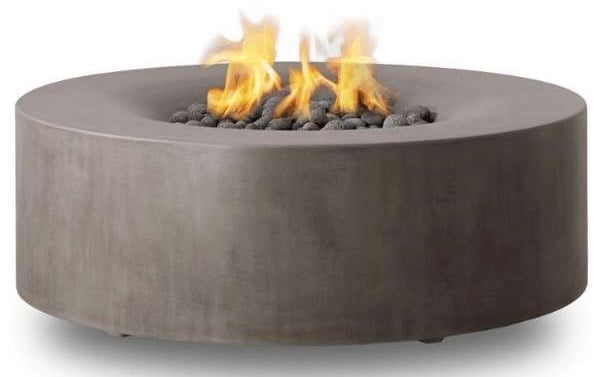 Firepit Benefits Make Them Perfect Additions to Outdoor Living Spaces
Maybe you already have a full outdoor living space complete with electronics, cooking appliances, and furniture. Maybe you simply have a small, unused backyard space. Whatever the case, a firepit brings so many opportunities for fun, relaxing, meaningful gatherings. If you're thinking about adding a fire feature to your property, here are the top benefits of firepits to keep in mind.
Firepit Benefits
7 Ways a Firepit Can Enhance Your Outdoor Living Space…and Life
Create Ambiance and a Space for Relaxation
There's nothing quite like the peace and relaxation a fire feature offers.
Whether you're going for a smokeless wood-burning fire pit or you're thinking about a biofuel-run outdoor fireplace, the warmth, glow, and movement of the flames instantly create ambiance in any outdoor setting.
Extend the Usability of Your Outdoor Living Space
Especially if you live in a place like Northern Virginia or Maryland, where there's extreme temperature fluctuations throughout the seasons, a fire pit can be a great way to beat the chill of late autumn or early spring nights.
With the added warmth and beauty of a fire pit, you can comfortably use your outdoor living space for more days (or even months) out of the year.
This extends the usability and value of that outdoor living space.
Adding a heating source is one key piece of how to create an all-season room.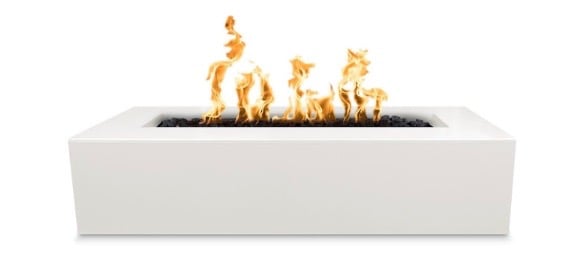 Create a Conversation Zone
Everyone has different goals with their custom outdoor living spaces. Some are focused on creating amazing outdoor kitchens; others are more concerned about having space to entertain throughout the year.
Whatever your goal, fires are natural gathering spaces. People gravitate toward them. Adding a fire pit is an easy, effective way to create an entire area focused around conversations and connection with friends and family.
Enjoy a Safe Way to Gather
During the pandemic, people were searching for safe ways to gather together while still responsibly distancing.
For many, the answer came in the form of outdoor living spaces and their indoor/outdoor versatility.
Today, people are still looking for those safe ways to invite friends and family over for in-person events. In addition to all their other benefits, fire pits are a great way be outside, be together, and be safe.
Transform Unused Space into a Meaningful Part of Your Home
Many people have backyards or outdoor areas, but because they aren't designed with a specific use in mind, they go unused or barely used.
Simply by adding a fire pit and some minimal furniture, you can create a space on your property that's conducive to gathering, conversing, entertaining, and relaxing.
"Fire pits are all about creating a space for people to enjoy themselves," says Tiffany Parra, founder of Firepit Surplus. "Instead of a backyard with empty space, you're designing a way for people to gather. To create that ambiance. To have those conversations late into the night."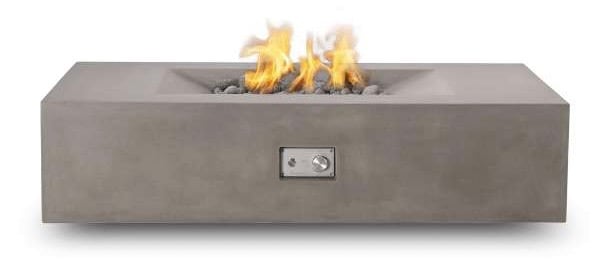 Enhance an Existing Outdoor Living Space
If you already have a screened-in porch or deck area, a fire pit can be a great addition to enhance that existing space. Especially if you don't currently have an area dedicated to small, intimate gathering, a fire pit is a quick, easy, low-commitment way to create that space on your property.
Use Your Outdoor Space Late into the Night
In addition to the practicality of warmth, fires also give off lots of light. When they're lit, you can more easily and safely use your outdoor space well into the night.
This is especially helpful in areas where wiring for electric lighting isn't that feasible.
The light from the fire allows everyone to safely navigate the space without fear of tripping over unseen hazards.
Need Help Designing Your Northern Virginia or Maryland Outdoor Living Space?
Not sure where to start in the design process for your dream outdoor living space? Have questions about firepits or any other materials or products that would go into a screen porch, deck, or patio?
Reach out to us today.
We're Design Builders, a high-end, custom design and build firm with decades of experience in outdoor living spaces in the Northern Virginia and Maryland markets. We're always happy to help, to answer questions, or to provide a no-obligation quote for your upcoming outdoor project.