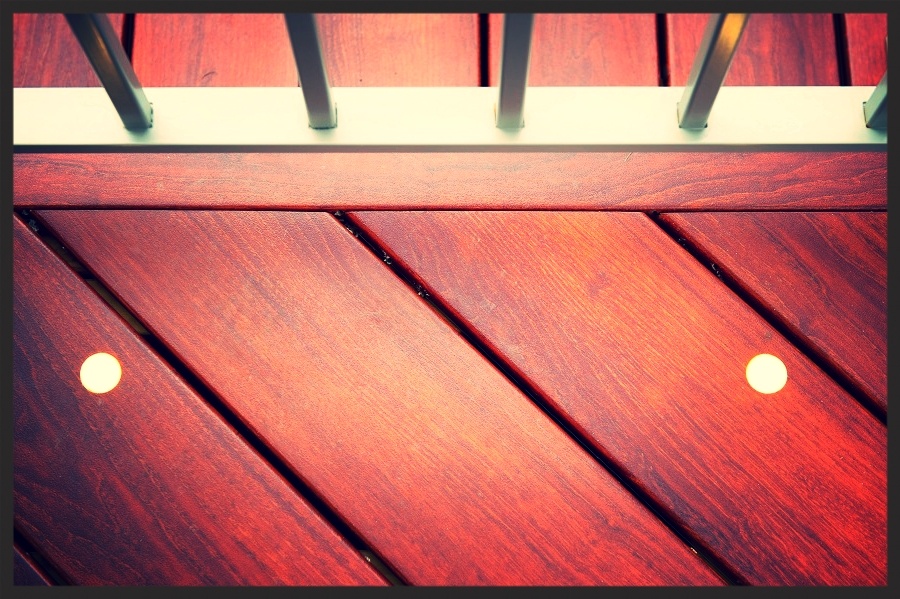 Is Zuri Decking Really Fade-Free?
One of the biggest concerns surrounding your choice of decking is the issue of fading. This is, of course, a justified worry because decks are exposed to a variety of harsh conditions in DC, Maryland, and Virginia, including wind, sun exposure, rain, ice, and snow. If you live near the ocean or other salted body of water, this can also introduce salt into the mix, which only compounds these concerns. Zuri Premium Decking by Royal Building Products, however, boasts some of the most fade-resistant decking material on the market today.
What Does "Fade-Free" Mean?
All decking products that are exposed to the outdoors are going to experience a degree of fade and wear thanks to UV exposure, temperature fluctuations, and other weapons of Mother Nature. No deck or porch product can claim to be entirely fade-free, even if they're low-maintenance decking materials. However, extensive testing on Zuri decking materials reveal that Zuri deck boards, while they can't claim to be truly fade-free, sustained such small factors of fading that the changes were not noticeable to the human eye - and that's the next best thing.
Zuri Decking and Extensive Testing
One of the differentiating factors between Zuri decking products and other brands is the level of research and development that goes into their product lines. This includes rigorous testing, and one factor they test most thoroughly for is fade resistance.
Delta-E (dE)
Delta-E is a number used in the quantification of color change. Although it varies slightly from person to person, the smallest color change that is said to be perceivable by the naked eye is dE 1.0.
Zuri puts their products through 17,000 hours of UV exposure. That number is unmatched in the decking industry, and it simulates over forty years of real-world sun exposure. After those tests were complete, the boards were assessed for color change and found to have experienced a dE of 1.5.
That means the color change between a brand-new Zuri board and one that underwent over forty years of simulated exposure was just barely perceivable by the naked eye. Therefore, the Zuri decking colors consumers choose with their professional Zuri contractors today will hold up for an unprecedented amount of time.
In another test, boards exposed for six years to real-world weather were compared to new Zuri boards, and testers could not differentiate between the two or accurately ascertain which was which.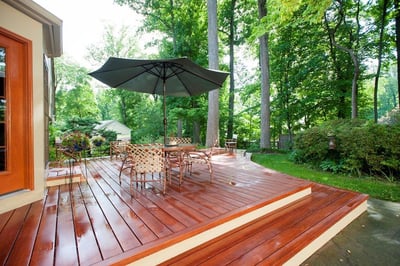 Click Here to View Zuri Decking Photos
How Does This Measure Up to Other Decking?
As a point of comparison in this testing, another sample of decking was exposed to that same 17,000 hours of UV exposure. This decking, however, was not coated with Zuri's Trivance Topcoat. After the testing, this deck board underwent a dE of 11.62. Unlike the other board, this was obviously very noticeable to the naked eye.
A Significant Selling Point
This extreme resistance to fading is naturally one of the biggest selling points of Zuri decking. If you install a deck with natural wood, including a high-end hardwood, you're going to have to do a lot of maintenance to keep the deck looking like it did the day you installed. Natural wood is subject to fading, and you'll have to pay (in time, money, and hassle) to stain, refinish, or otherwise treat your deck to keep it looking new.
Especially if you've chosen a dark decking material, one of the first questions people ask is if those boards are going to look that dark in five to ten years. After the level of testing that Zuri decking boards undergo, it's safe to say that the PVC-based product will indeed look the same after that time frame, and the deck will look like that without having to perform a lot of maintenance or costly upkeep. Therefore, it's not a question of what the most popular Zuri decking color is, it's a matter of which Zuri decking color you're okay with having for the next 40 years. Coupled with a 25 year Zuri decking warranty, there is little reason to doubt your investment in one of the premium low-maintenance decking leaders.
For more information about Zuri Premium Decking and its fade-resistant qualities, please contact a representative of Design Builders, Inc. or another local decking expert to learn about where to buy Zuri in Maryland, how much does Zuri decking cost, and more.