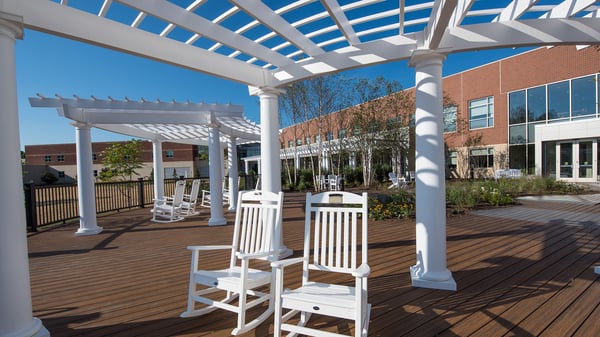 When you think of pergolas, do you think of one kind of structure? Do you imagine a latticed rectangular top with vertical posts for support? This is, perhaps, the most traditional kind of pergola, but today we're going to be exploring some more unique options and learning just how diverse and creative these exterior structures can be!
Octagon-Shaped Pergola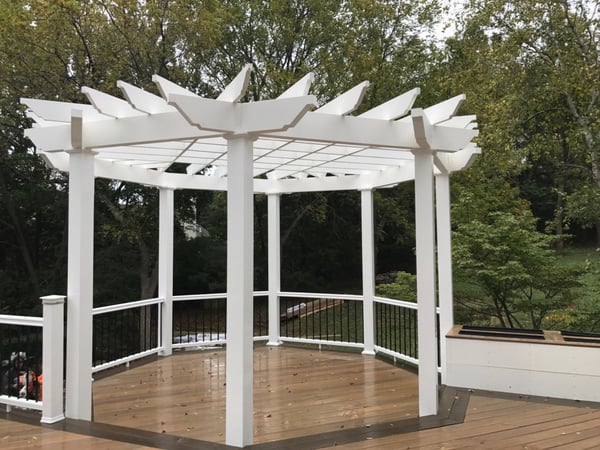 Proving the roof structure can venture well beyond the rectangle, an octagonal pergola is the perfect blend of traditional elements and creative flair. In this particular project, the pergola mirrors the deck shape, offering a great sense of enclosure.
The Bowtie Pergola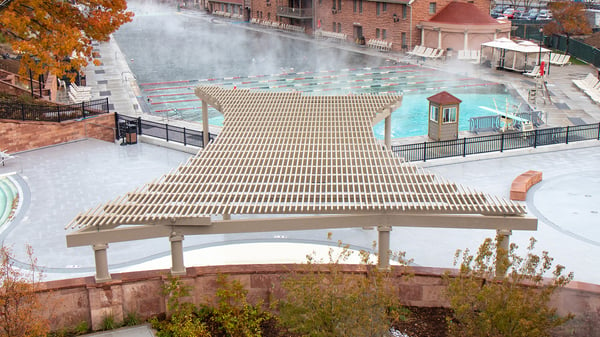 At the Glenwood Hot Springs Sopris Splash Zone they were looking for the functionality of a pergola but with a little more visual interest. They ended up opting for a bowtie-shaped pergola. It effectively shades guests from the sun while also adding to the aesthetic appeal of the pool area.
Radius Trex Wall Pergola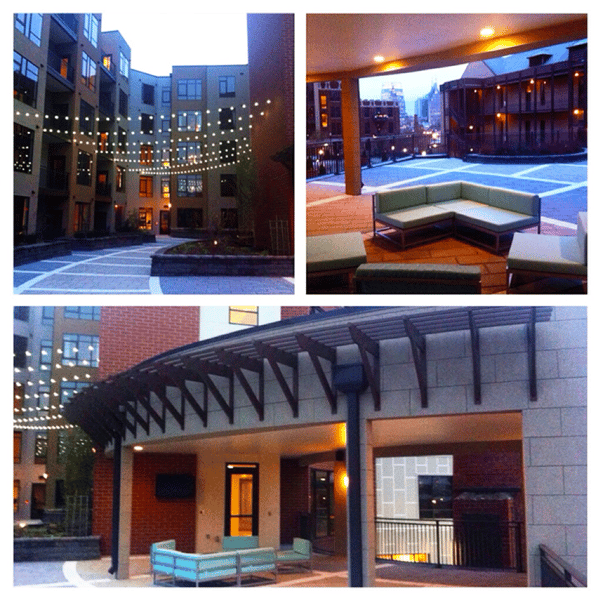 Rolling Mill Hill Street Apartments offers unmatched hilltop views of Nashville, and they decided to enhance the recently renovated exterior space with a pergola befitting such a unique area.
Aluminum Pergola in Woodgrain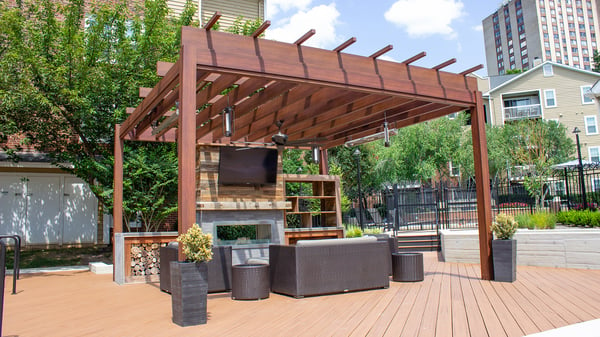 Aluminum pergolas offer unparalleled strength and durability, as well as little to no maintenance requirements. If you love the look of a wood pergola, though, don't despair. You can get all the benefits of aluminum while still enjoying the aesthetics of wood. Pergolas can be powder coated to approximate the look of woodgrain, giving you the best of both worlds. The Sawyer Flats Apartments in Maryland provide just one such example.
Custom Pergolas Are More Than Possible
The important thing when seeing these stunning projects is to remember you're never boxed in with a pergola. In terms of design (style, color, material, and more), the sky is truly the limit. With a company like Structureworks, one of the leading names in the pergola industry, they like to say that none of their designs are outside of the box—because they don't even have a box in the first place!
They strive to work with individual customers to get them what they envisioned. If that requires creative solutions, they are happy to try to accommodate. Unsurprisingly, custom pergolas are often a bigger expense than something more prepackaged, but if budget isn't a major driver, you can almost certainly get exactly what you want.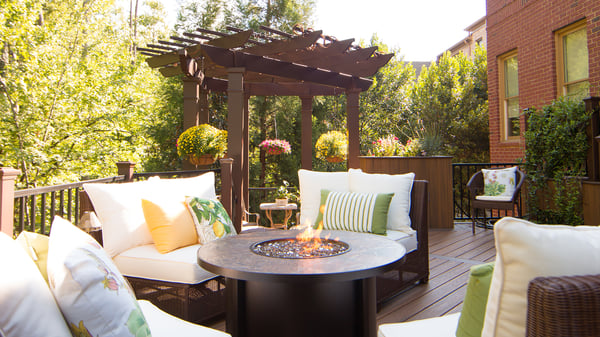 Thinking about adding a pergola to your home? Make sure you consider these three factors first. Unsure about how the process of adding a pergola to your home even works? Here's a step-by-step guide to picking the right pergola for your space.
Whether you're ready to get started on your pergola project or you just want to get some questions answered, reach out to us today. We're a custom design and build firm specializing in exterior spaces within the Maryland; Virginia; and Washington, DC, markets.