Decking Material: How Does Trex Stand Up Against Wood?
If you're looking into various decking material options, it's a good bet you already have wood on your radar. But what about composite materials, such as Trex? Between wood and Trex, which option is the right fit for your outdoor living space? The answer obviously depends on each individual customer's needs and preferences, and with that in mind, take the following four factors into consideration before making your final choice.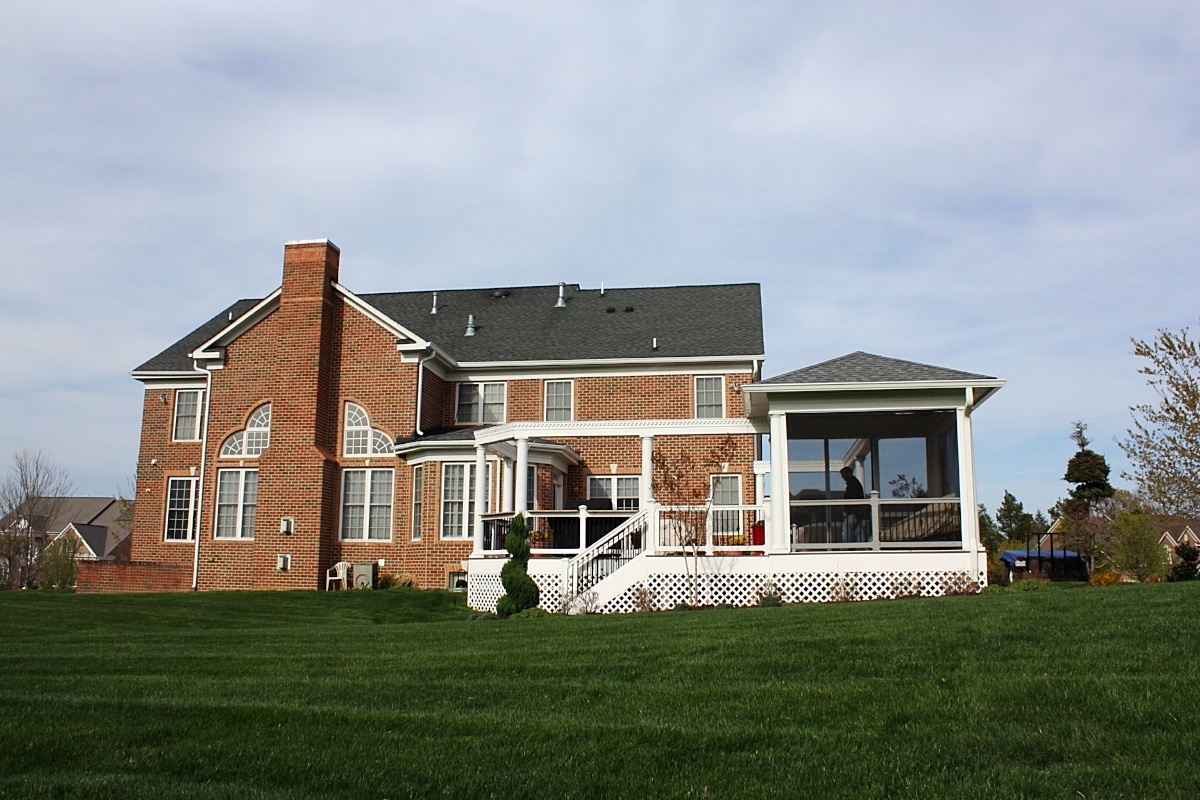 Trex versus Wood: A Comparison
A. Color and Grain Pattern Variation
When deciding between wood and a composite outdoor flooring brand such as Trex, the first factor to consider is the variety of colors and grain patterns available to you.
Depending on the Trex decking line you choose - Transcend, Enhance, or Select - Trex offers a set number of color choices. When it comes to natural wood, your color selection depends on the type of wood you're using for your decking material. You're also going to get natural color variance across boards (and even within individual boards).
Whether wood or composite material meets your color-related needs depends on what existing design scheme you're trying to match or complement and whether a range of preset colors meets your needs. If you simply prefer the look of natural hardwood, you will have to decide if wood meets all your design needs, aesthetic and otherwise.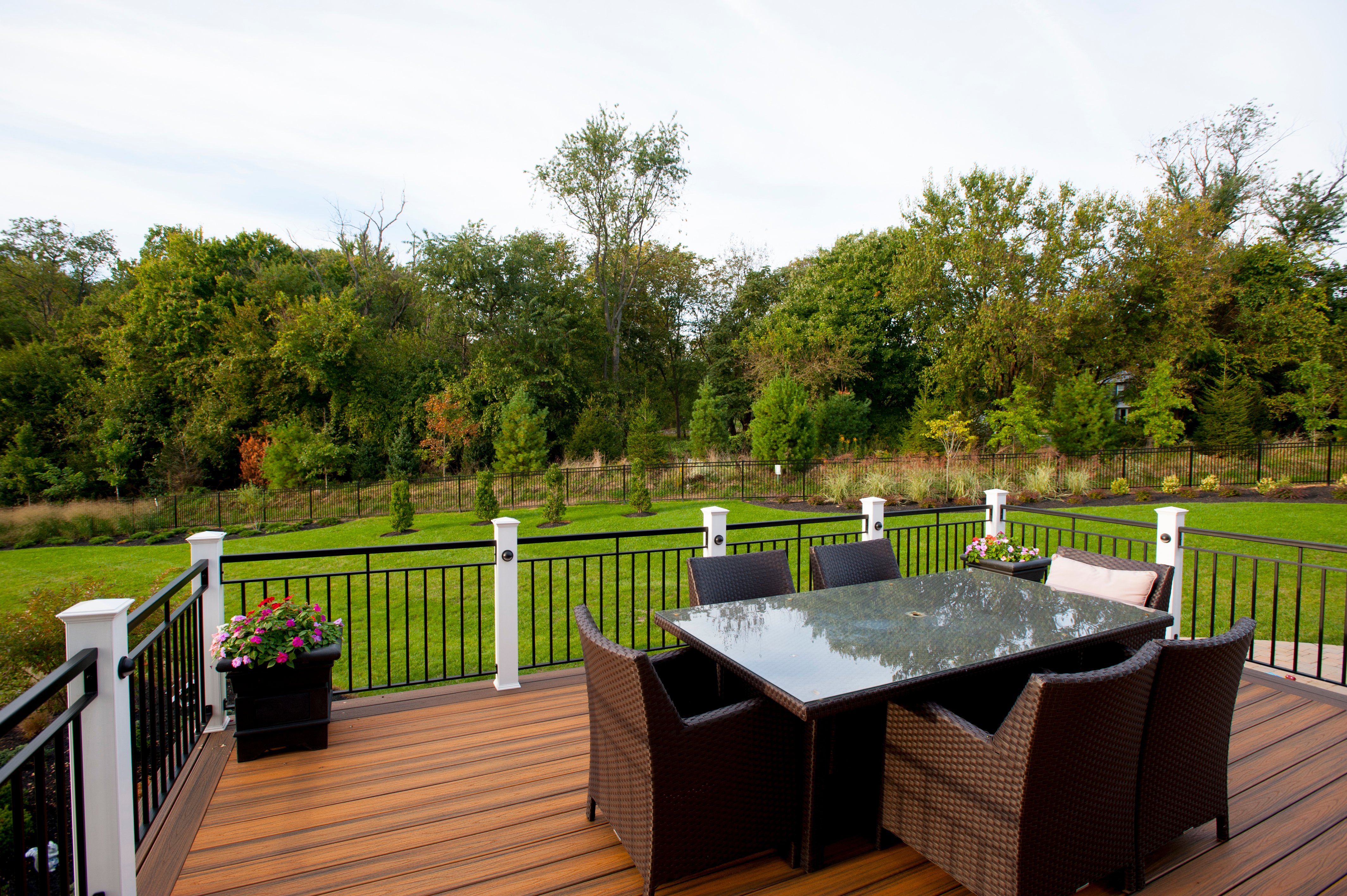 B. Eco-Friendly Business Practices
It's becoming increasingly important to people that the products they consume are environmentally friendly, and this is one big way that Trex has an edge over natural wood. Rather than using trees for decking material (and more trees when those individual boards need to be replaced), Trex creates its composite boards out of 95 percent recycled wood pulp and plastic film. Trex also strives to maintain manufacturing processes that reduce fuel consumption as well as CO2 emissions.
At the end of the day, people are consuming wood much faster than they're replenishing it, and that creates a system that isn't sustainable over an indefinite period of time. A composite product, however, keeps materials out of the landfill and gives those waste products new life.
C. Twenty-Five-Year Warranties
Trex offers a limited twenty-five-year warranty on the performance of nearly all Trex products. This means, even after decades of exposure to harsh outdoor weather, any failing in the board's performance will be covered. A separate twenty-five-year limited warranty covers fading and staining issues.
There are ways for residential homeowners to void those warranties through improper use, but generally speaking, this gives you more peace of mind than with a natural wood deck, which will require frequent maintenance and is not likely to come with such a warranty on performance.
D. Cost and Maintenance Issues
Wood, when compared to composite material, is typically going to be the less expensive up-front option. That being said, there are many maintenance issues to consider and the associated cost of that maintenance over time.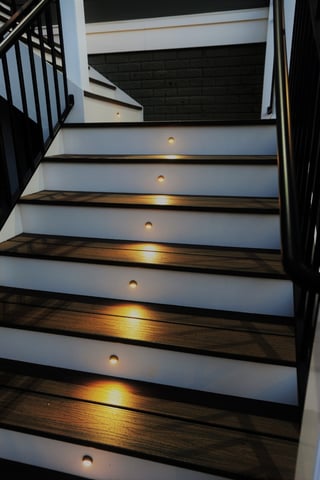 For example, wood can eventually chip, crack, or warp, especially if it's being exposed to harsh weather patterns. This leads to the cost of replacement boards, should anything be damaged. There's also the periodic staining and/or painting that will be required to keep the deck looking pristine. Especially over a longer period of time, those costs can really accumulate.
Even when it comes to everyday cleaning, shelled composites, such as Trex, can financially beat out wood. Because composites are resistant to mold and mildew, cleanup typically involves straight soap and water. There's no need for expensive or elaborate wood cleaners.
Don't forget that composites are also resistant to termites, which is another potential money saver. One, you won't have to pay to replace damaged boards, and two, you won't ever have to deal with the hassle of attempting to termite-proof your composite deck.
While some people's minds go immediately to wood when they think about redoing or creating a deck, people should realize there are alternative building materials for this job, and those alternatives can conceivably save you money through less maintenance and less hassle.
For more information about Trex and their shelled composite products as compared to wood, give us a shout today!