Design Study—Rooftop Deck

In this Washington, DC, project, we created a rooftop deck after replacing an old, failing roof underneath. If you're currently looking to replace your roof, rooftop deck, or both, check out this modern, clean project for some design inspiration, as well as ideas about a better way to approach rooftop decks in general.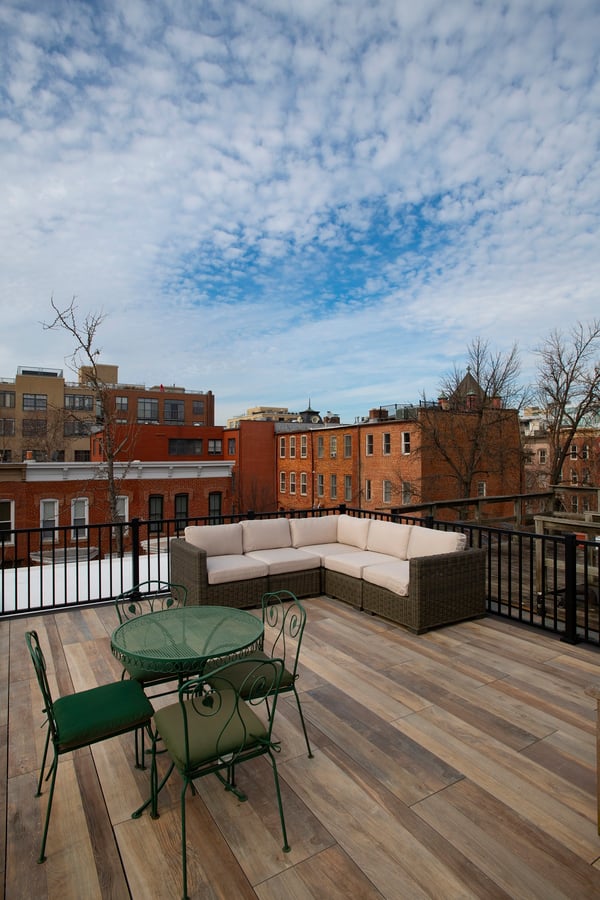 In this project, we encountered something we see a lot. The homeowner had an existing deck installed over a roof, and when that roof started to leak and needed replacing, the existing deck had to be torn up in order to access the roof below. In this case, the roof was at least thirty years old, and the deck was also in need of repair or replacement, so it all worked out well.