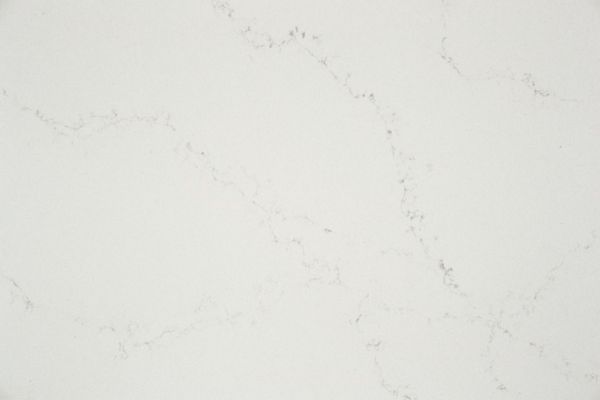 Do you have an existing outdoor kitchen that's badly in need of an update? Perhaps you're thinking of adding a brand-new kitchen to your exterior living space. Whatever your situation, if you're looking for an elegant, modern, functional option for outdoor countertops, consider quartz.
Quartz: It's Not Just for Interior Countertops Anymore!
You're probably familiar with quartz as a common high-end countertop option for interior kitchens, but did you know Caesarstone, a leading name in quartz surfaces, recently released a line of exterior quartz countertops? (Learn more about the Solaris outdoor collection now.)
Top 10 Advantages of Caesarstone Outdoor Quartz Countertops
Color Fade Resistance
Caesarstone put their outdoor line through extensive testing, and even when subjected to extreme exposure scenarios, the material didn't yellow or color fade. The UV resistance ensures that even the sunniest conditions won't mar the aesthetics or functionality of these countertops.
Temperature Resilience
These quartz countertops have been shown to withstand ambient temperatures from 122 degrees Fahrenheit to −13 degrees Fahrenheit. That makes them compatible with just about any environment or geographic region.
(At Design Builders, we specifically work in the Northern Virginia; Maryland; and Washington, DC, areas, and the weather patterns here align well with the outdoor Caesarstone product line.)
Scratch Resistance
Quartz countertops are tough. On the Mohs hardness scale, they're a 6.5 to 7. (For anyone having trouble remembering middle school geology, a diamond is the toughest mineral on this scale at 10.) This makes them incredibly resistant to surface scratches. Even after years of normal everyday use, a quartz countertop can still look pristine.
Note: Caesarstone does not recommend using knives directly on the countertop surface. A cutting board is always preferred.
Stain Resistance
Whether indoor or outdoor, a kitchen countertop is meant to have plates scraped across it and sauces sloshed across its surface. It's meant to be loved and used. The stain resistance of quartz means you don't have to panic every time you actually use your outdoor kitchen. If a glass of wine goes toppling, your countertop won't bear evidence of that years down the line!
Crack Resistance
Quartz is incredibly durable, but—like just about any material—it's not indestructible. It's highly resistant to cracking, but if excessive force or pressure is applied, it could be sufficient to damage the surface. Normal everyday use, though, shouldn't be enough for this to happen.
Mold and Mildew Resistance
Quartz countertops are nonporous and nonabsorbent. This helps with their stain resistance, but it also means you don't have to worry about mold or mildew. In damp exterior environments, this is hugely beneficial.
Minimal Maintenance
Nothing ruins a beautiful addition to your home remodel like the need for careful, extensive, expensive maintenance. One of the biggest selling points of outdoor quartz is how little upkeep is required. Unlike granite, it doesn't require periodic sealing, and nearly all cleaning can be handled with a damp cloth and mild detergent. Avoid abrasive cleaners or pads as these can damage the sheen of the countertop. Avoid harsh chemicals as well. Prolonged exposure to them could permanently discolor or damage the material.
Ten-Year Warranty
The outdoor Caesarstone line comes with a limited ten-year residential warranty. This offers homeowners excellent peace of mind. (Read it in full detail here.)
Color Consistency
Within a batch, the color is entirely consistent from slab to slab. When piecing together your outdoor kitchen, you don't have to worry about slight but noticeable inconsistencies in hue or tone.
Kosher Certified
Caesarstone became one of the first countertop surface producers to certify their materials as kosher. The resistance to mold, mildew, and scratches means there's little opportunity for bacteria to be introduced into the countertop, which would affect the preparation and purity of kosher food.
If you're looking for the ultimate in luxury and functionality with your outdoor kitchen project, check out what Caesarstone's outdoor collection, Solaris, has to offer.
(Have you already fallen in love with the Solaris line? Ready to select your color? Learn all about your current available color options.)
Need a design and build firm to tackle your Maryland; Northern Virginia; or Washington, DC, project? Reach out today, or leave us a comment below.