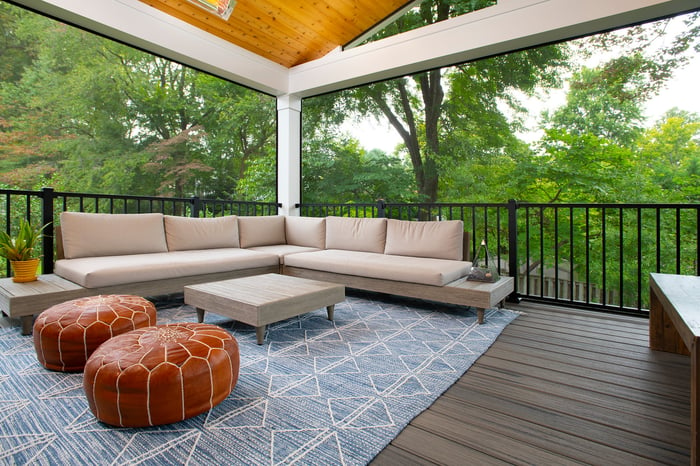 With the onset of the pandemic, a huge surge of people began taking on home projects. Of those, many decided to tackle the jobs themselves. If you're thinking about installing a screened-in porch in your Northern Virginia or Maryland home, you might have come across the no-spline screen porch system from SCREENEZE®. If so, you could be wondering: Should you install your own SCREENEZE system? Here are some key considerations to help you answer that question.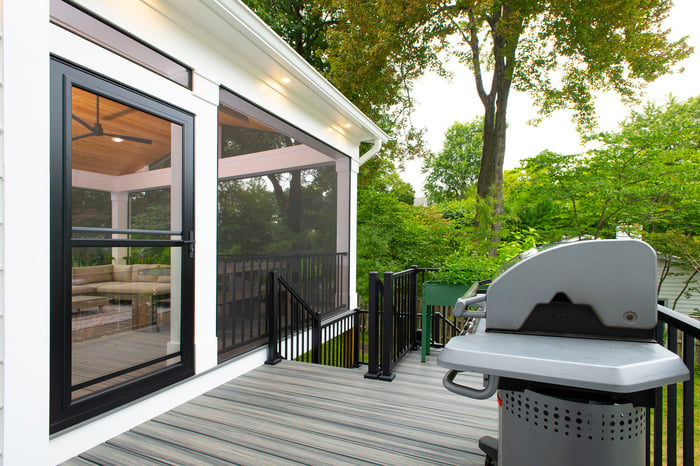 4 Considerations before Installing Your SCREENEZE Screening System
SCREENEZE Installation Requires Some Carpentry Skills
A SCREENEZE installation can involve miter cuts. If you're opting for that type of SCREENEZE install, some level of carpentry skills are required.
Making miter cuts that are clean and precise enough to look polished and professional doesn't happen automatically. It takes practice, skill, and experience. This is why SCREENEZE usually recommends going with a professional contactor to handle the installation.
If you have this kind of experience, you're better positioned to successfully complete a DIY install. If not, consider outsourcing the work to a professional.
Take the Expense of SCREENEZE Installation Equipment into Account
Installing SCREENEZE does require some equipment. This includes the following:
Rubber mallet
Razor knife
Miter saw or hacksaw (with appropriate blades)
Level
Pry bar
Phillips-head screwdriver
Measuring tape
Framing square
Screw gun (with #2 Phillips-head bit)
Eye protection
If you're considering a self-installation, take into account the expense of this. If you don't have all this equipment on hand, you'll need to rent or to purchase the required tools.
Don't forget to also take into account the skill level associated with these tools. Even DIY beginners can handle most or all of these tools, but if you're not comfortable using a razor knife, screw gun, or miter saw, that's a good indication a self-install isn't the best option for your project.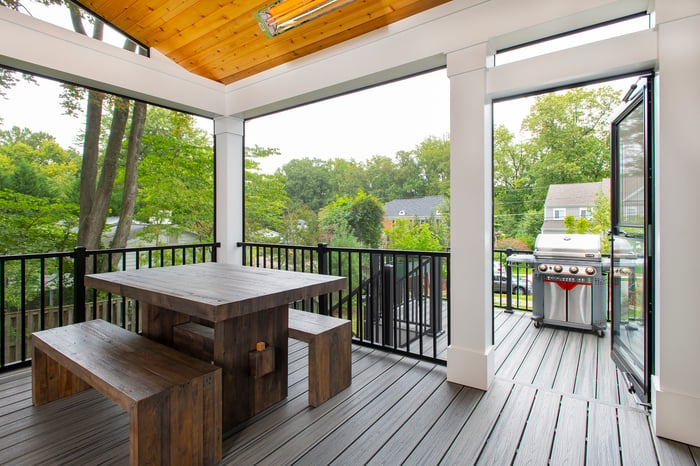 Account for Weather-Related Complications
If you're installing SCREENEZE in weather that's colder than 50 to 60 degrees Fahrenheit, know that you'll need to take some extra steps with the plastic-based vinyl caps. They can become brittle and potentially even crack during installation in cold weather.
SCREENEZE recommends either heating the vinyl caps with a heat gun (or even a hairdryer) or storing them in a heated space until immediately prior to install.
They also recommend pressing the vinyl piece at the corners with your hands rather than hammering or pounding on the vinyl.
This kind of nuance is what leads many to seek out contractors specifically experienced in SCREENEZE installations. It can help you avoid turning your outdoor living space into a trial-and-error learning project!
Read SCREENEZE Installation Instructions Carefully
Before making a decision one way or the other, read through the SCREENEZE installation guides. This will give you the best sense of every step, skill, and tool needed to successfully complete the job.
After reviewing the entire process, you'll be in the best place to decide if installation is something you or a professional contractor should handle.
Know When to Ask a Professional Contractor to Handle the SCREENEZE Installation
It's no secret COVID-19 has changed the design and build landscape. Many contractors are booked out for months, and prices are higher for home improvement projects than in previous years. This has incentivized many homeowners to attempt the do-it-yourself path.
If you have carpentry or contractor experience, that could be fine. If you don't, it could end up costing you more in the long run.
The last thing you want is for your screened-in porch to become a trial run. If the installation isn't done correctly, it can lead to screen failure or a less-than-professional aesthetic. If you're ever thinking about selling your home, that can hurt you on resale value.
In many cases, a poorly done DIY install ends up in the hands of a professional anyway. If you have reservations about attempting this kind of installation, you can save yourself time, money, and hassle by opting for a contractor from the beginning.
Ideally, this will be a firm with direct experience in SCREENEZE installations. This helps ensure they are knowledgeable and comfortable with the particular system and are best equipped to deliver the job correctly.
Have Any Questions about SCREENEZE Installations?
Still not sure if you should tackle a SCREENEZE installation yourself or not? Contact us today.
We're a design and build firm operating in Northern Virginia and Maryland, and we've done many of these installations over the years. We're happy to discuss the technical expertise necessary to successfully install these systems, to explain what a DIY install would entail, and to help you decide if a self-install is well suited to your circumstances.