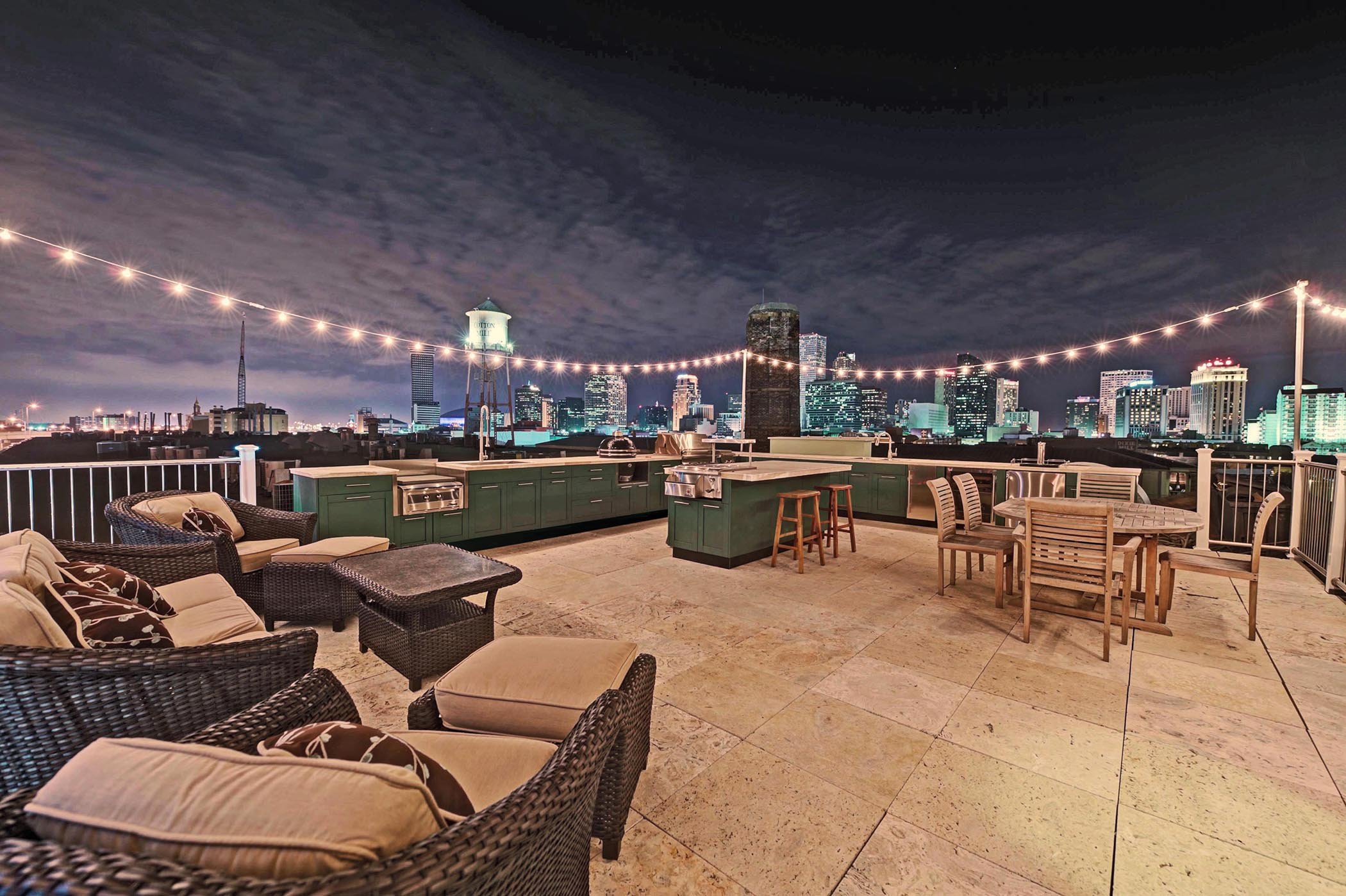 If you're thinking about remodeling your outdoor kitchen or adding one from scratch in 2018, consider the elegance and upscale functionality of Danver Outdoor Kitchen. They are consistently the gold standard in the industry not only because they produce beautifully crafted products, but because they are durable, low maintenance, and designed with every day usability in mind.
3 Steps to Building a Danver Outdoor Kitchen This Year
1. Determine What You Want from an Outdoor Kitchen
Before anything else happens, you need to determine what you want out of your outdoor kitchen. Are you looking for a simple grill and countertop for occasional summer BBQs? Or are you a gourmet chef who will be entertaining crowds weekly? These kinds of factors will determine the necessary appliances, layout, and size of your outdoor kitchen.
So far, 2018 has been marked by an interest in making the outdoor kitchen as beautiful and functional as any indoor kitchen. This means there's been greater interest in more specialized outdoor kitchen appliances, as well as an overall uptick in design-minded considerations.
2. Investigate Everything New Danver Has to Offer in 2018
If you've been thinking about an outdoor kitchen addition or remodel for several years, it's a great time to revisit what Danver has to offer. In 2018, the company has been increasingly focused on products and designs for multifamily spaces. This includes the post and panel system (PPS) specifically designed for multifamily common areas. Contributing to this push, Danver has been partnering with multifamily developers, architects, and designers. The PPS is great for adding prep area and additional countertop space—without adding a ton of unnecessary storage. As with all Danver and Brown Jordan Outdoor Kitchen products, the PPS still prioritizes the highest possible aesthetics and quality standards. As an added bonus, the panels are also replaceable in the unlikely event they get damaged. (This holds true even after the countertop is in place.)
Danver is also making continued strides in the hospitality and commercial property arenas with their mobile food and beverage carts.
What does this all mean for homeowners in 2018? Danver is an innovative, forward-thinking company that's always looking to offer new or improved products, so if you haven't checked out what they have to offer in several years, make sure to investigate their latest product lines.
3. Find a Qualified Design and Build Team to Handle Your Danver Outdoor Kitchen
Once you know what you want and you've researched everything new Danver has to offer, it's time to turn to a professional design and build team. This kind of company can help you work out layout logistics (often even with limited space) and ensure you get everything you want in your outdoor space. Remember, working with the same company to design and to build your project can help ensure cohesion and accuracy from the planning stage to the actual build. Also, if you're interested specifically in Danver, opt for a company that has experience and expertise in selecting, designing with, and installing that brand.
For more information about how to get your ideal outdoor kitchen in 2018, feel free to reach out to Design Builders today. We'd be happy to discuss your project with you!
Image courtesy of Danver Stainless Outdoor Kitchens