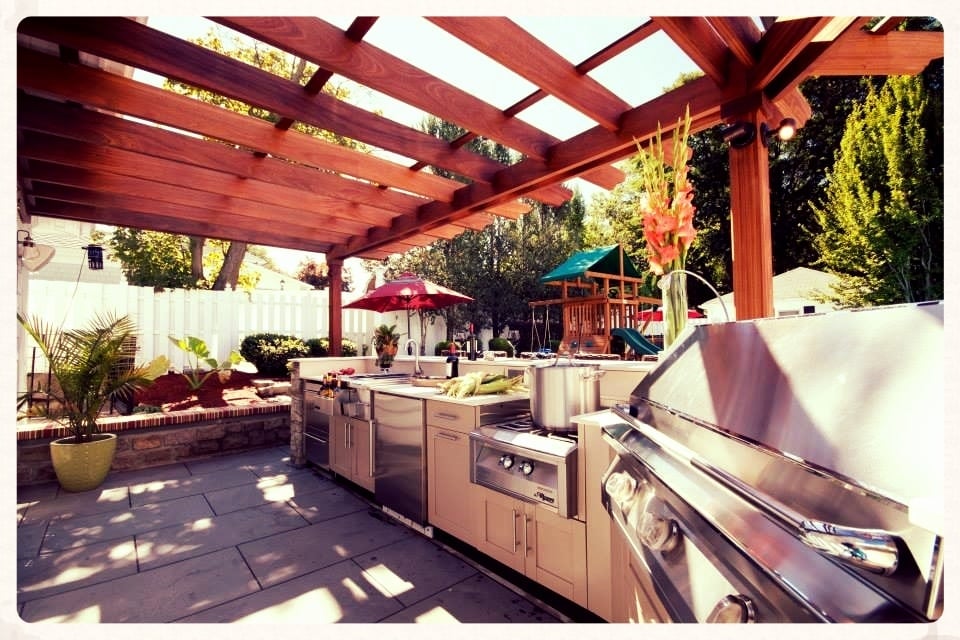 Exciting New Technology in the Outdoor Kitchen Industry
Few industries have changed as dramatically as outdoor living spaces over the last several decades. While they used to be seen as areas wholly separate from the main homes, they are now integrated and coordinated with those primary living spaces. The quality and variety of the furniture, cooking accessories, and everything else associated with outdoor kitchens have increased dramatically over that time frame. The founder and president of Danver Outdoor Kitchens, Mitchell Slater, discussed what's new and exciting today when it comes to these outdoor entertaining spaces.
Not All Technologies Catch On Immediately
Especially when something is very new or innovative in a field, it sometimes takes time for the consuming public to accept that new product. For that reason, one of the most exciting new innovations in outdoor kitchens is not actually all that new.
"I don't really see that many new technologies," Slater explained. "What I do see is a rehashing of technologies that have been out for a while but have just recently been accepted. Infrared grilling is one really clear example."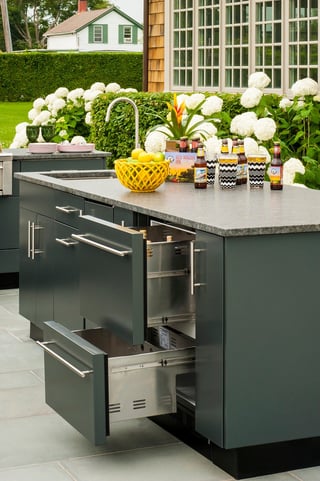 When a company first came out with infrared grilling, it was definitely not an overnight success. People were reluctant to try the new product, and other manufacturers who didn't have that infrared technology yet could easily sway their customer bases away from it.
"Of course, since [infrared grilling] was new and they weren't selling that much, it cost more," Slater said. "That definitely contributed to fewer people who were willing to try it."
It took a core of consumers who were interested in being ahead of the curve in terms of other outdoor kitchens in order to launch the popularity of this innovation. Once people began showing interest, though, the products took off.
"The person who originally invented these infrared grilling units has created a whole different model now, and other people essentially copied his original design. So this technology is at two or three or four different levels of evolution."
As the infrared grilling market diversified and more companies started offering products (at different price points), the innovation really started to catch on.
"Infrared cooking is really becoming the standard now," said Slater. "People are learning how to do it and getting over their fears that it will just burn everything!"
Other Grills and Innovations
As with infrared grills, there are other grilling-related products that aren't exactly new in the market, but they're just now starting to take off.
"The Kamado-style cooking—the smoking and charcoal grill—that's very popular now," said Slater. "And pizza ovens that get really hot and cook pizzas very quickly. Those are getting bigger every year."
As these technologies flourish in the market and become more commonplace, other aspects of the outdoor kitchen have to accommodate. Danver's stainless steel cabinetry, for example, is compatible with nearly all manufacturer's cooking accessories and products, so customers don't have to worry about coordinating cabinetry with these current (or future) cooking innovations.
For more information about what's new or gaining popularity in outdoor kitchens across the States, please feel free to contact a representative of Design Builders, Inc.
Images in this article used with permission from Danver Cabinets