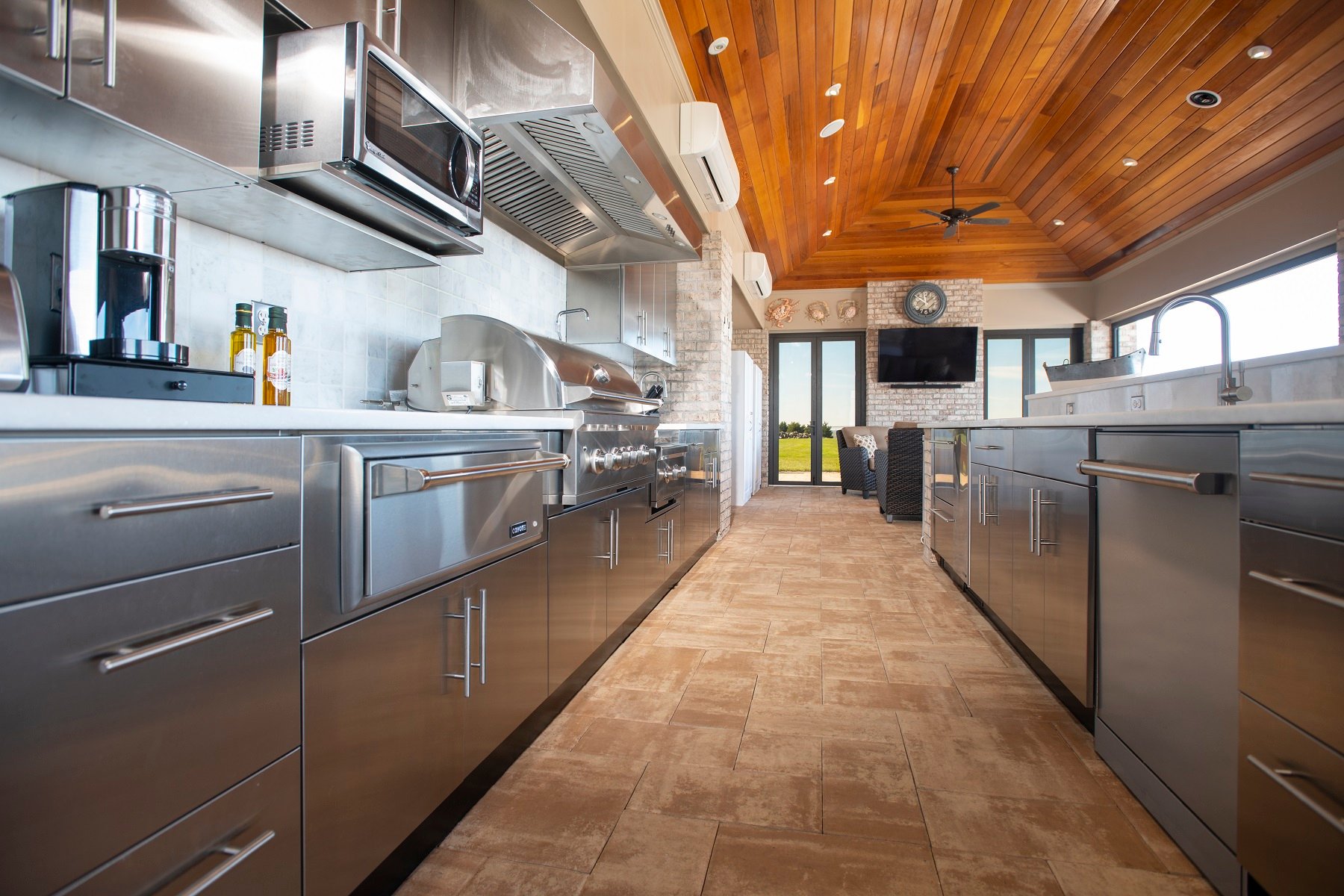 Amidst the rush of picking out new tile and purchasing eco-friendly kit chen appliances, it's often easy to forget one of the most important steps of remodeling a kitchen in Virginia or Maryland: obtaining permits.
Oftentimes, homeowners are surprised to learn that their full interior kitchen renovations require permitting, especially if they are doing something seemingly simple. However, the vast majority of kitchen renovations require not one, but three types of permits: building, electrical, and mechanical permits.

When are permits required for a kitchen remodel in Maryland and Virginia?
Listed below are some common tasks associated with remodeling kitchens and the permits they may require:
Altering walls. Whether you are building new walls or knocking down old ones, you will need a building permit in Maryland.
Installing a window or door. You will need a building permit in Virginia if you install a new window or door. You may also need to file if you are installing a skylight or expanding an existing window.
Electrical work. Any type of job that involves altering, installing, reconstructing, or repairing electricity in your kitchen will require an electrical permit. This includes light installations and installing new ceiling fans. Home warranty companies in Maryland can cut down the cost of electrical work in your home.
Updating outlets. If your home is older, you may need to update the electrical outlet system. Under current building codes, kitchens must have a certain number of GFCI outlets that are spaced a certain distance apart.
Plumbing ventilation, or gas work. Blueprints that call for you to install, reconstruct, repair, or otherwise alter any ventilation, plumbing, or gas work will demand a mechanical permit. Examples of this would be changing the location of your sink or repairing your air-conditioning system.
As with most interior remodeling projects, you may also be required to bring your entire smoke detector system up to code, unless you are dealing with an outdoor kitchen. Before your kitchen can be approved, every fire alarm in every room on every livable level of your home must be brought up to code.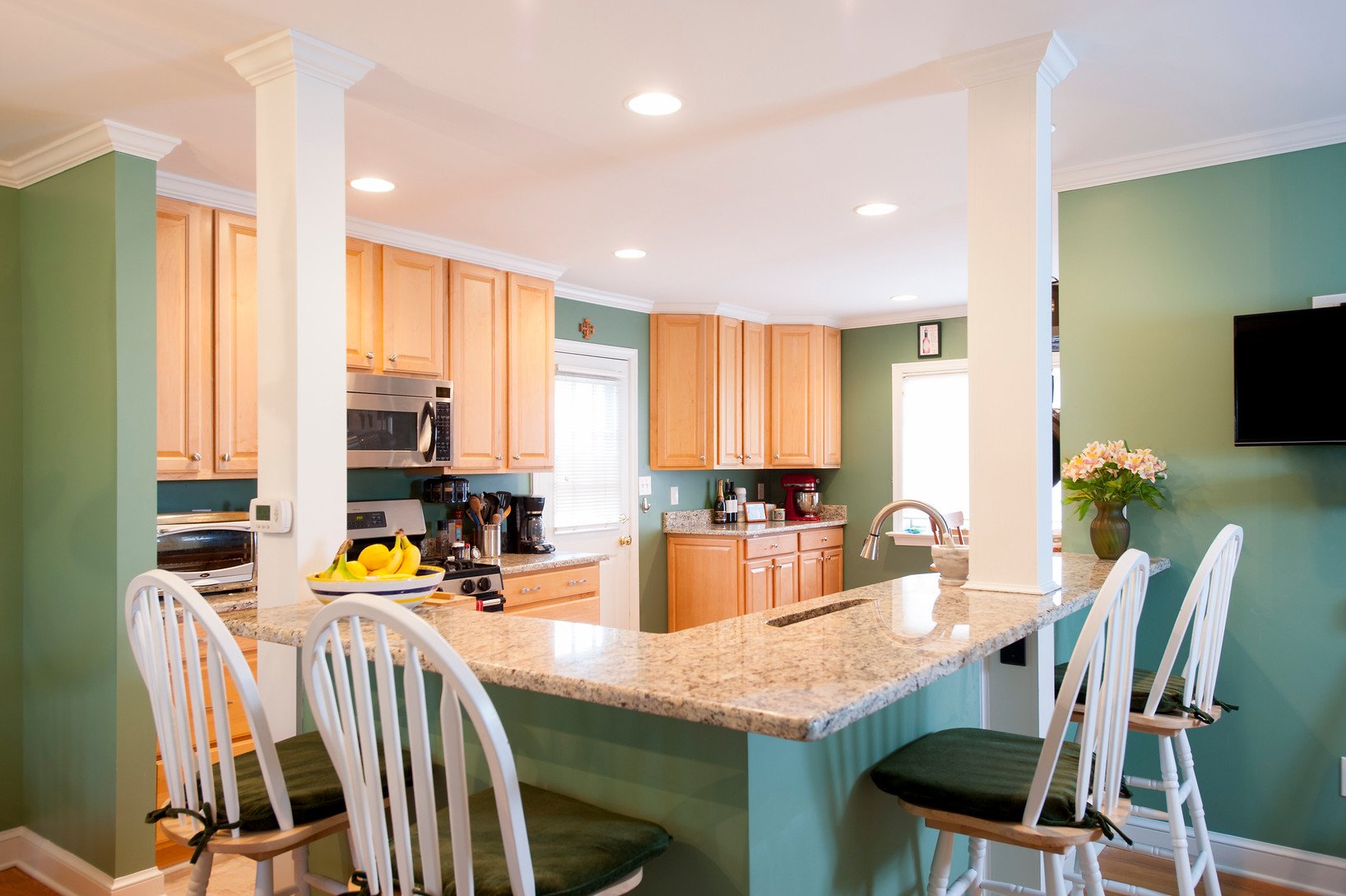 When are permits not required during a home renovation?
Some more basic interior work can be completed without obtaining a permit beforehand. This includes:
Painting
Changing your counter tops
Restoring
Putting up new
Installing new
Replacing existing windows and
Installing a new appliance in the same
Installing a new sink in the same location without plumbing line modification
Every complete interior remodel is unique, so it's a good idea to talk with your trustworthy contractor about your permitting needs. Be wary of any business who insists you do not need a permit for interior remodeling, as this is a common indicator of an unscrupulous or unlicensed contractor that is trying to cut costs at the expense of quality and safety.
A trustworthy interior remodeling contractor will be able to advise you on the different types of permits your kitchen remodeling project or complete interior renovation requires in order to be considered safe and up to code. Moreover, they will take care of the entire permitting process for you, from filing the paperwork and collecting fees to attending final inspections. By obtaining the proper approval, your quality contractor can help ensure your project is a sanctioned success, while preventing future safety, legal, and resale problems.
If you are thinking of undertaking a kitchen remodeling project, we encourage you to reach out to the team at Design Builders. Our experienced designers are available to discuss your ideas and help you develop permit-ready plans for a new kitchen that is aesthetically appealing, highly functional, and compliant with local building ordinances, just like any full interior remodel should be.