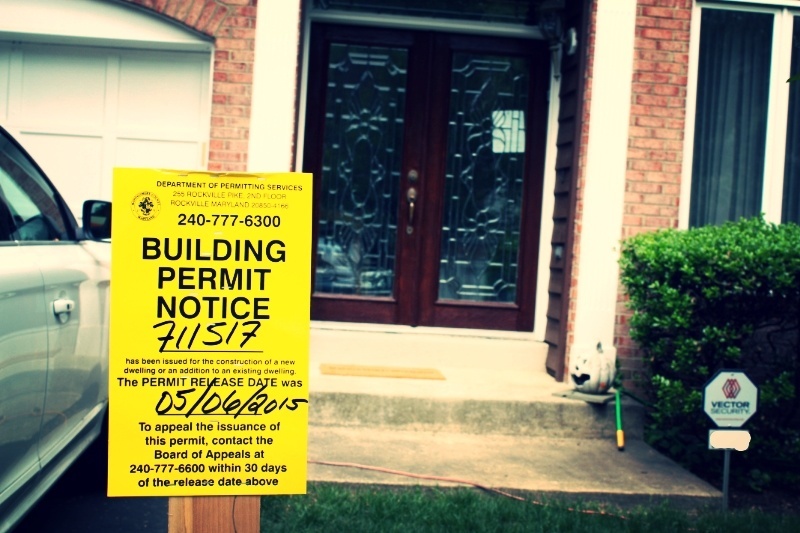 A Decking Contractor Should Be Well-Versed in Pulling Permits
If you're going to have a deck built in your backyard, regardless of whether it's attached to the house or a standalone deck, you're going to have to get a deck permit. This is something required by law, and if you build without one and get caught, you'll likely have to pay a big fine and may even be required to tear your new deck down, whether it's partially built or completed. Basically, it's not something that you want to have to go through.
So who's supposed to be getting this deck permit – you or the licensed contractor that you hire? Without exception, it is the contractor's responsibility to get a permit before they start designing or building your deck. If your decking contractor asks you to get the local permit, this is a big red flag and likely means one of several different things:
1. They're not really licensed
Maybe the contractor told you they were licensed but you never saw it. Or they produced a document that convinced you but isn't real. Or they're using their uncle's license because they haven't gotten theirs yet. Whatever the situation is, you don't want to work with someone if they aren't officially licensed to work in your area, double check their license information before hiring.
2. They have complaints against them
A contractor who has complaints about their work may have more difficulty getting a permit and attempt to avoid any potential issues by having the customer get it for them. But if several people have been complaining about the work of the person you're about to hire, you probably don't want to work with them. This is why it's so important to ask for references and talk to people who have worked with the contractor before.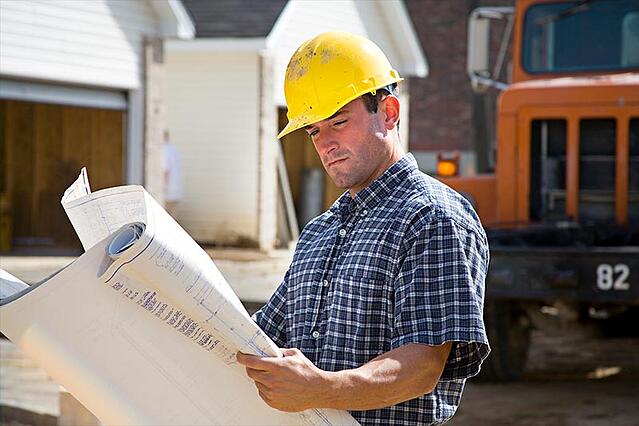 Contractors and deck builders that are licensed, bonded and insured in Maryland, Virginia and Washington, D.C. pull building permits for homeowners.
3. The contractor does not know how to pull a deck permit
Maybe your contractor is just starting out. Or they moved from another area and aren't sure what the local process is. Or perhaps they're just really bad at the administrative side of the job and never bothered to learn about it.

It really doesn't matter what their reasons are. If your contractor can't handle the relatively simple process of heading down to the local office and getting a permit, how can you trust them to give you an accurate bid or finish the job on time? Answer: you can't. Don't give someone a pass if they don't know what to do, because you're going to be the one who has to deal with the consequences.
4. If a contractor cannot afford to pull a deck building permit
If a contractor ever tells you the permit is too expensive and you need to get it if you want them to complete the project, run fast in the opposite direction.
If their financial troubles are so great they're hitting you up for money to get the permit, who's to say they'll be able to afford things like materials or labor to actually do the job. You may find they're hitting you up for more money several times throughout the project, and once you're in the middle of it, it's a lot harder to say no because you just want the job to be finished.
5. The porch builder does not believe pulling a building permit is worth their time
Maybe a friend of a friend hooked you up with a contractor who will do the work at a discounted price because they owe someone a favor. Sounds great, right? But if the contractor feels like they're wasting their time and costing themselves money, they might end up trying to rush through the job and pay less attention to craftsmanship or the materials they're using.
This can also happen if you're the one small project when a contractor is in the middle of a bunch of big ones, because many times they'll prioritize those jobs. One sign that your contractor might just be going through the motions is if they ask you to get the permit because they don't have time or as a condition of working at a discounted rate.