Answers to the Top Burning Questions about Invisacook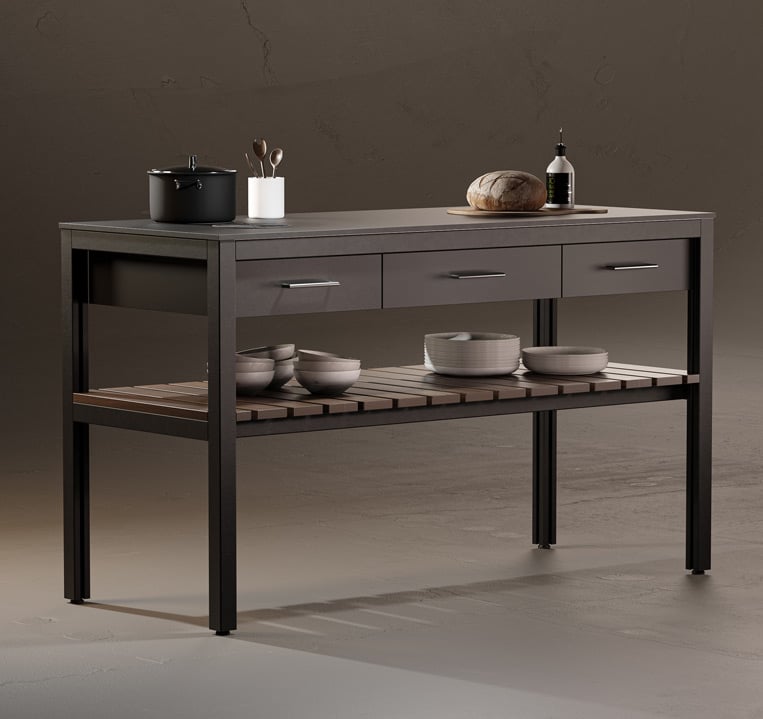 Whether you're thinking about adding the Danver Cosmopolitan outdoor cooking table to your balcony, patio, or full outdoor kitchen, you probably have some questions about the Invisacook induction cooking technology. Here are answers to the seven most common Invisacook FAQs.
Top 7 Questions about Invisacook Technology
What countertop materials work best with Invisacook?
Several countertop materials are compatible with Invisacook technology. This includes all-natural stone, such as granite, and porcelain.
Quartz (and any other countertop material that's susceptible to heat) should be avoided.
What cookware is compatible with Invisacook?
The following cookware materials are compatible with Invisacook:
Cast iron
Enameled cast iron
Most stainless steels
Cookware material that's not compatible with Invisacook:
Not sure if your cookware is going to work with an induction cooktop or not? Simply place a magnet on the bottom of the pan. If it sticks, it's compatible. If it doesn't, it's not. If the pot or pan loosely grabs the magnet, you might have trouble getting reliable results from that cookware on your induction burner.
More and more manufacturers are now marking their products to indicate induction compatibility. Look for a horizontal coil logo (sometimes with the word "induction" underneath) on the cookware itself or on the cookware packaging.
Is cast iron recommended for an Invisacook cooktop?
No. The material is compatible and will work, but the cast iron gets extremely hot during cooking. It reflects this heat back onto the cooktop, which can damage the countertop over time.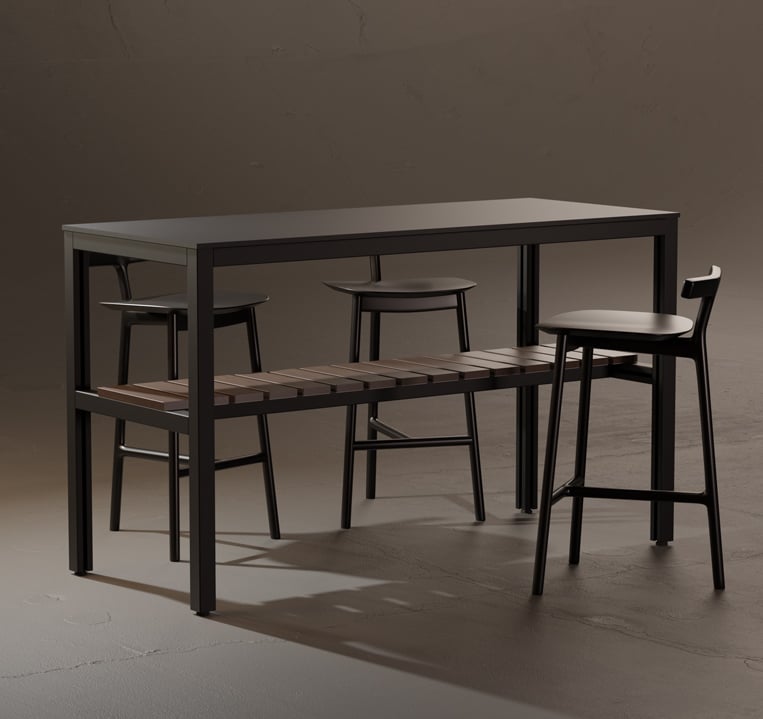 Does an induction cooktop require any special cleaning?
No. Depending on the countertop material you've chosen, always follow the specific cleaning recommendations of the manufacturer or stone fabricator.
If you're using granite, resealing the area over the cooktop location every few years is recommended.
Because the cooking surface does not get as hot as it does with electric or gas, cleaning up spills and messes is actually much easier with an induction cooktop. It's one of the many Invisacook benefits consumers can enjoy with this technology.
What are the electrical requirements for an Invisacook cooking surface?
Invisacook can work on either 110 volt or 220 volt. Typically, 110 volt is only recommended for single-burner or double-burner units, and 220 volt is recommended for anywhere from two- to five-burner units.
However, 110 volt can work for systems with more burners; it will just increase the necessary cook time.
An Invisacook system can either be hardwired or plugged into an outlet.
Does the countertop surface ever get hot?
Yes. After about ten minutes of cooking, the surface will become hot to the touch, and it's important to use caution (as you would with any electric cooking surface). If you're cooking something for a shorter amount of time, the surface might feel warm but not necessarily hot.
Overall, it's a safer cooking surface than an electric cooktop, but it's not guaranteed to be a burn-free working area.
What can't I do with my Invisacook cooktop?
In general, you can use an Invisacook induction cooktop in all the same ways you would use an electric or gas cooking surface. The only major recommendation is not to cook at medium or high heat levels for extended periods of time. (Whatever your cooking surface, this is not common anyway.)
The reflected heat from your pan or pot could potentially overheat the counter and cause damage. If you're worried about this, using a silicone mat infused with copper helps diffuse that radiant heat.
In any case, unless you're cooking something at a high temperature for hours on end, this is not likely to become a problem.
Have Any Other Questions about Invisacook?
Interested in adding Invisacook technology into your outdoor living space? Have a question we didn't cover in this rundown?
Feel free to reach out.
We're Design Builders, a custom high-end design and build firm servicing Northern Virginia and Maryland. If you think induction cooking has a home in your patio, deck, screen porch, or outdoor kitchen, we're happy to walk you through the process!