Here's How Outdoor Cooking Tables Capitalize on Invisacook Benefits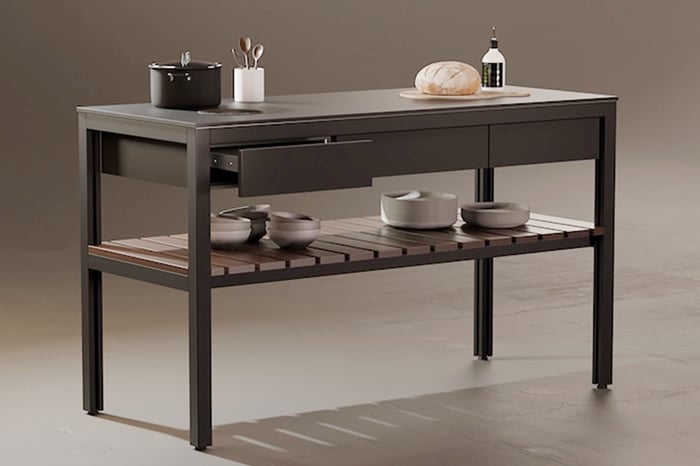 Danver Outdoor Kitchens, perhaps best known for their stainless steel outdoor kitchen cabinetry, has recently released an innovative new product: the Cosmopolitan Collection outdoor cooking table. The product uses Invisacook technology, which allows you to cook directly on the table's countertop surface. Discover all the Invisacook benefits this type of cooking technology provides.
What Is Invisacook Technology?
Invisacook is a brand offering induction cooking. Induction cooking differs significantly from gas or electric, both of which use thermal conduction to transfer heat from a burner to whatever pot or pan you're using to cook.

What exactly does that mean, though?


Essentially, you use the heat of the flame in gas or the heat from the electric coil to then heat your pan, which then heats your food.

With induction cooking, electric currents generate the heat through magnetic induction. An electric current passes through copper wire under the cooking surface, and this creates a heat-producing magnetic current through the pot or pan.

Whether you're using gas, electric, or induction, the end result is the same: heat to cook your food. The method to generate that heat is just different…and, in many key ways, beneficial.
6 Benefits of Invisacook Induction Cooking
Want the short version?
The benefits of Invisacook induction cooktops are:
More countertop space
Increased safety
More efficient cooking
More precise cooking
No more messy clean-ups
Designer style
Want a few more details? Here's the longer version:
Maximize Countertop Space
As seen in the Danver Cosmopolitan table collection, Invisacook allows you to cook directly on the countertop surface. This means you get more mileage out of less countertop space. When you're not using it for cooking, the entire countertop is available for food prep or food storage.
Increase Safety
Induction heating has several safety advantages over gas or electric:
There's no risk of anything catching on fire when exposed to an open flame.
There's no gas emitted into the air during use.
Because only the cookware is getting hot—and not the surface itself—there's less fire risk and less chance of accidental burns.
As a general safety note, keep in mind that the cooked food and cookware are both still very hot. It's just the actual cooking surface that won't be as hot as you'd get with an electric or gas element.
Cook More Efficiently
One of the big benefits of induction cooking is how much faster it cooks than standard electric or gas. This is largely because there isn't any heat lost during the transfer. With electric and gas cooking, for example, you lose a lot of heat to the surrounding air.
In general, you can boil water about 50 percent faster using induction heating than gas or electric. How fast exactly? Expect six quarts of water to boil in under fifteen minutes.
Because you're just heating the cookware, this saves you time, energy usage, and money.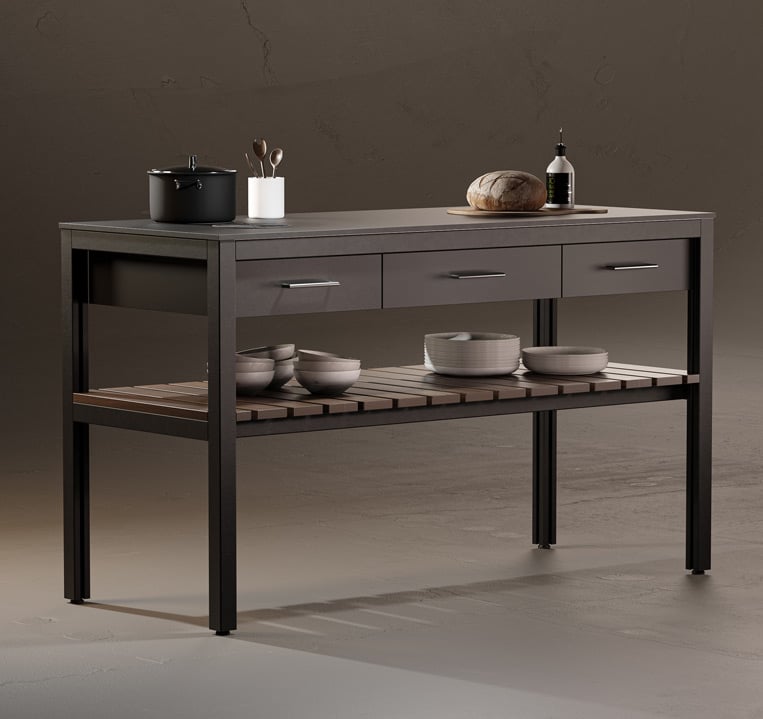 Cook More Precisely
As anyone who's ever used an electric stovetop can tell you, it takes a long time for the burner to heat up, and it takes a long time for the burner to cool back down. This results in less-than-precise cooking. Even after you've completely shut the burner off, the food continues to cook because the element is still quite hot.
With induction cooking, you get highly precise control over temperature. Once you turn an induction burner off, that heat transfer stops immediately. This means fewer boil-overs and burned meals.
Say Goodbye to Messy Clean-Ups
One of the biggest pains about electric ranges is burned-on food and liquids. Because the surface itself is so hot, when food spills over or splashes, it continues to cook on the surface of the range. After cooking a whole meal, those remnants are often charred and very difficult to remove.
It takes a lot of elbow grease, and even then, the surface doesn't always clean up perfectly.
With induction heating, the surface isn't nearly as hot, so spills can be cleaned up almost immediately after cooking. This makes for more effective and thorough clean-ups…with less need to scrub endlessly.
Enjoy Designer Style
From a purely aesthetic standpoint, induction heating offers you a sleek, minimalistic, streamlined appearance. It's modern but timeless.
You don't have to worry about unsightly coils or bulky burners. You just have one seamless countertop that doubles as your cooking surface.
Interested in Induction Cooking…on Your Balcony or in Your Backyard?
If induction cooking sounds interesting to you, make sure to check out the Danver Cosmopolitan Table Collection.
This gives you the ability to use induction cooking on a beautiful table designed for the outdoors. Whether you want to cook full meals or just keep hors d'oeuvres warm for guests, the Cosmopolitan table is ideal for any balcony, backyard, patio, or outdoor living space limited in size.
Think the Cosmopolitan Table Collection Is Right for Your Home?
Whether you want it for your condo balcony or to round out your house's outdoor living space, the Cosmopolitan outdoor kitchen table could be a good fit for your home.
We're Design Builders, a custom design and build firm serving Maryland and Northern Virginia. We specialize in outdoor living spaces, including decks, patios, screen porches, and outdoor kitchens. We're always happy to help bring people closer to their dream homes.
So, if you have any questions about the Danver Cosmopolitan table or want to know anything about creating your ideal outdoor space, don't hesitate to contact us.