Expect These 3 Decking Trends to Phase Out in 2023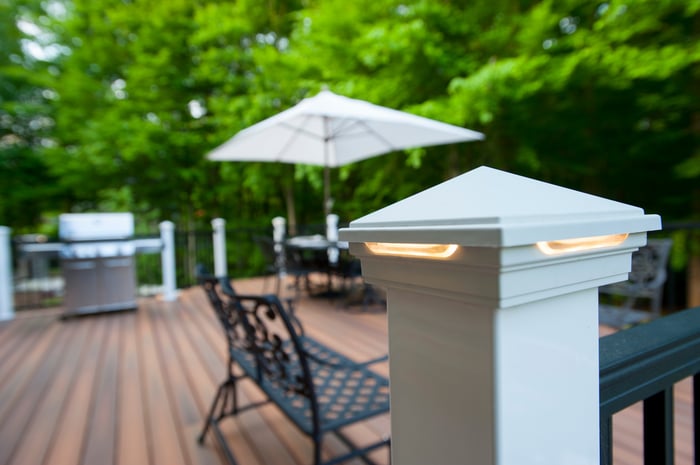 If you're thinking about adding a new outdoor living space, it's going to be an investment. The last thing you want is that space to end up looking dated just a few years down the line. To get the best and most lasting return on your investment, here are three outdated decking trends to avoid in 2023.
Expert Design and Build Firm Warns Against These Decking Trends
Decking Choices That Needlessly Drive Up Cost
Economic uncertainty dominates the headlines. In this environment, many still want outdoor living spaces. (They can't be beat for their functionality, their beauty, and the added safety of an indoor/outdoor gathering space.)
However, more and more homeowners want to create these spaces on stricter budgets.
What does this mean in terms of decking design and material selection?
People are still gravitating toward

composite decking

for its lifetime value, but they aren't always choosing the highest-end options within composite. Unless budget is no concern for the client, expect products like

Zuri decking

to be used less and less in favor of more mid-range options, such as

Trex

.

To get the best return on investment, people are choosing to make larger spaces that are finished in a more economical way. Finishings are easier to upgrade or to change down the line. When working from a set budget, people are choosing to invest first in creating the largest space that suits their needs.

While many of our clients have the expendable income to create these outdoor living spaces, they are being more conscious about controlling that budget and getting the most function and ROI out of every choice.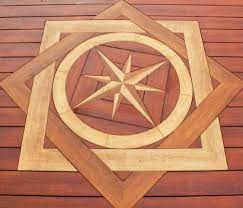 Overwhelming Decking Choices
As outdoor living spaces became increasingly popular over the years, decking manufacturers began putting out tons of options.
Colors

Textures

Product lines
The idea was that more choices would allow every customer to fully customize their outdoor living space. Eventually what happened, though, was customers became overwhelmed with choice.
It became too difficult and time consuming to make choices because of all these options.
In response, decking product manufacturers have already started to pare down their product offerings. Homeowners can expect even more of this throughout 2023 and beyond.
Many top-rated favorites are making the cut, and less-popular colors and options are falling to the wayside. This helps the consumer make quicker, easier decisions about what their deck is going to look like, but it also helps streamline and reduce costs for the actual manufacturers.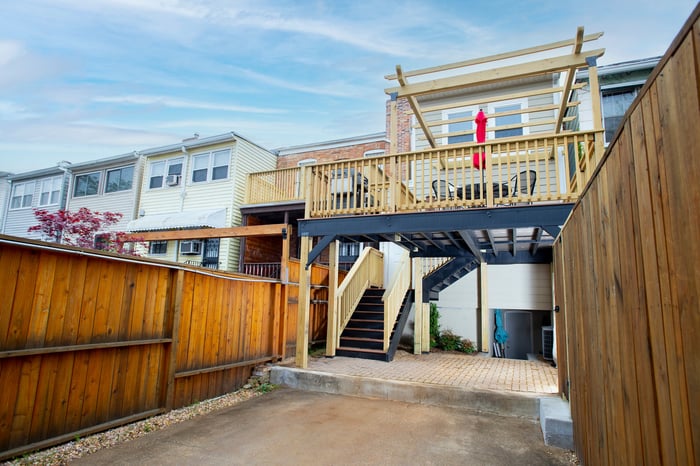 Steel Framing (Just for the Sake of It)
Having a steel substructure to your deck, such as Fortress steel framing, still very much has a place in the decking world. This becomes especially true if you live in an environment where your pressure-treated decking substructure is going to prematurely rot, warp, crack, or crown.
Fewer people, however, are choosing steel framing just for the aesthetic sake of having it. It is a bigger expense than pressure-treated lumber, and with people looking to keep costs down, there's less interest in adding it—unless the return on that investment is really clear.
Questions about Building a Deck in Northern Virginia or Maryland in 2023?
Want to learn more about adding a deck to your Northern Virginia or Maryland home this year? We're Design Builders, a custom design and build firm. We specialize in outdoor living spaces and operate exclusively within Northern Virginia and Maryland.
Get started with a free decking quote, or don't hesitate to contact us with any questions.