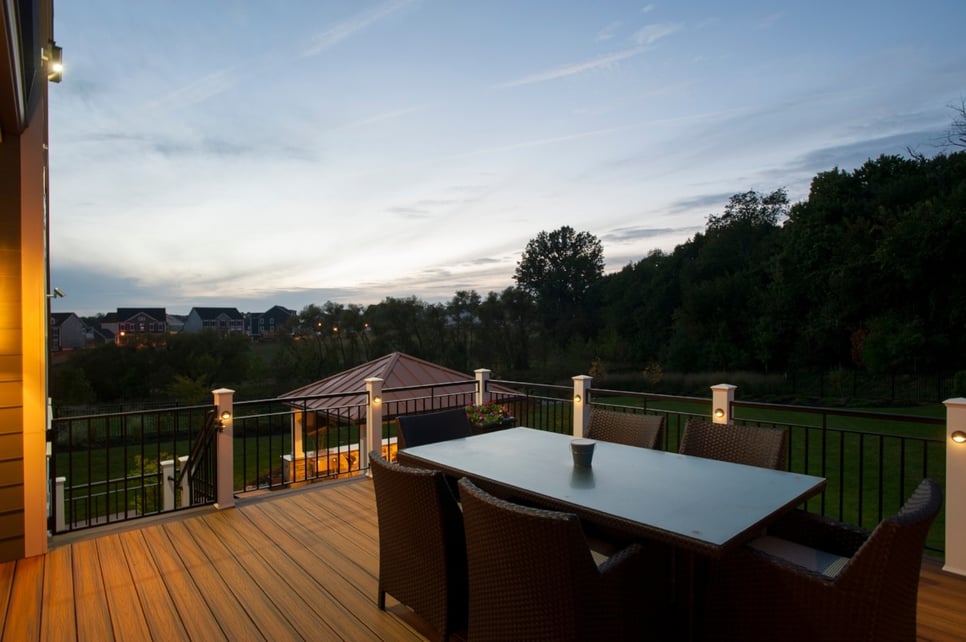 How Trex Helps You Get the Most Out of Your Deck Experience
Many companies that offer decking products provide a specific aspect of the deck experience. Maybe that's decking boards, or perhaps it's outdoor furniture. Trex though, takes a different approach. They are a company dedicated to creating the best comprehensive deck system possible. This means you don't have to seek out a variety of companies to achieve your dream deck. Rather, Trex can be your one-stop shop.
Maximizing Your Deck with Trex
Varied Product Offerings
The most critical way Trex provides a whole-deck system is through its various product offerings. While Trex is most known for the actual decking boards, the do offer a wide range of accompanying products. In this way, you can get Trex railing, outdoor furniture, pergolas, storage options, and more to accompany any decking choice.
Trex doesn't just consider one aspect of a deck. They are about creating systems, including lighting, drainage, and substructures, to produce the highest quality, lowest maintenance, most aesthetically pleasing decks.
Coordinated Styles and Colors
Choosing Trex means you'll have access to many different styles and colors. Within the decking line, for instance, there are three product lines (Transcend, Enhance, and Select), and within each of those lines, there are various color and grain pattern options.
These choices allow you to mix and match within the breadth of Trex outdoor products. If you are running up against design-related issues, the Trex website even has an Inspiration Gallery, which features pictures of different Trex products that their design experts have deemed complementary. This way, you get a visual idea of what different pairings will look like before you commit to anything. If you find you're feeling overwhelmed or unsure about how to combine or select products within the Trex family, this can give you a starting point in your design process.
Benefits of Lighting
When people think about building a deck, the first things that come to mind are usually the decking boards and perhaps the railings. However, lighting can be a crucial part of the design and build process because various outdoor lighting options are an excellent way to add both ambiance and utility to any deck.
In terms of looks, lights can be incorporated into the deck itself, or they can be used throughout the grounds to highlight certain landscape features. Remember, though, they lights can also double as safety features, such as when they are added to stair risers.
In whatever capacity you decide to include outdoor lighting, it can truly extend the usable time of that space. Rather than having to limit your deck or outdoor living space to daylight hours, you can make it a viable area well past sundown.
Drainage
The Trex RainEscape drainage system can be an excellent, effective way to ensure none of your space is wasted space. By diverting rainwater away from your elevated deck, you create another usable space under that area. This can be a patio or any other version of an outdoor living space. By implementing a system that keeps the space dry, you never have to sacrifice or lose that square footage.
For more information about how Trex products can help you maximize your overall deck experience, please feel free to contact a representative of Design Builders, Inc., today!