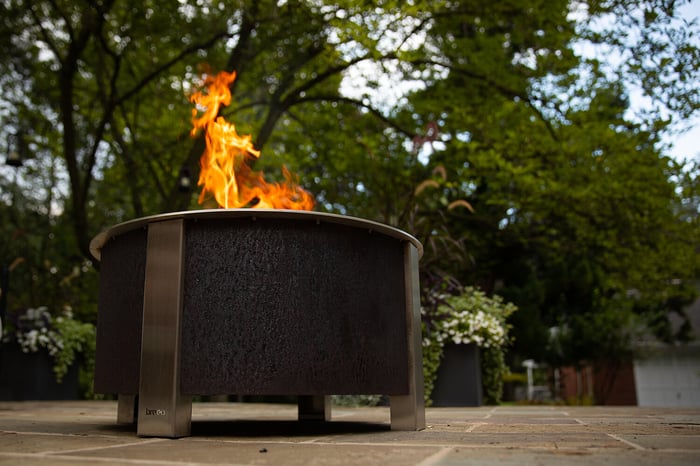 The pandemic has altered so much about the outdoor living market and how people want to use the exterior space of their homes. Fire features are no exception. Discover how COVID-19 has transformed this industry, including smokeless fire pits from Breeo.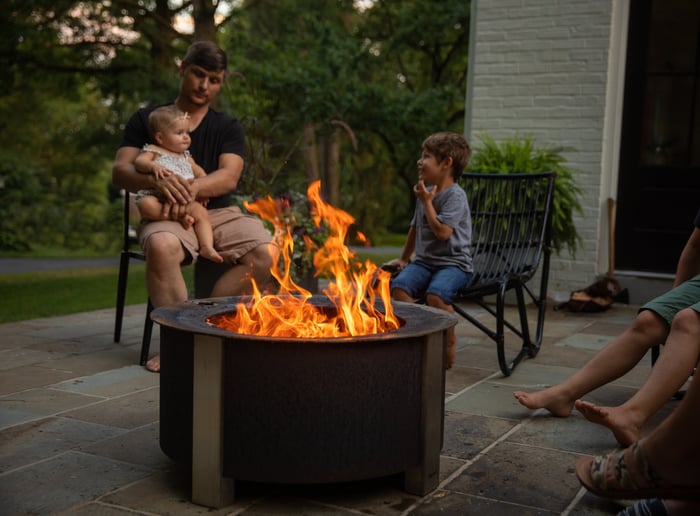 3 Significant Changes to the Outdoor Fire Feature Market
Smoke-Free Fire Pits: An Emerging Market
In the past, if you were looking to add a fire feature to your outdoor living space, your main options were the following:
A built-in or portable gas unit
A traditional built-in wood-burning fireplace
A small, cheap portable fire pit
From cost to quality to convenience, each one of these options had its own pros and cons.
If, however, you were looking for a high-quality real wood-burning experience and you didn't want the expense, hassle, and inflexibility of a built-in fireplace, your options were limited.
This is where smokeless fire pits came in.
Breeo has been around for over a decade, but with the onset of COVID-19, the demand for these kinds of units exploded. All the circumstances around the pandemic created a space for this emerging market to thrive.
(Interested in learning more about the Breeo brand? Check out the history of Breeo smoke-free firepits.)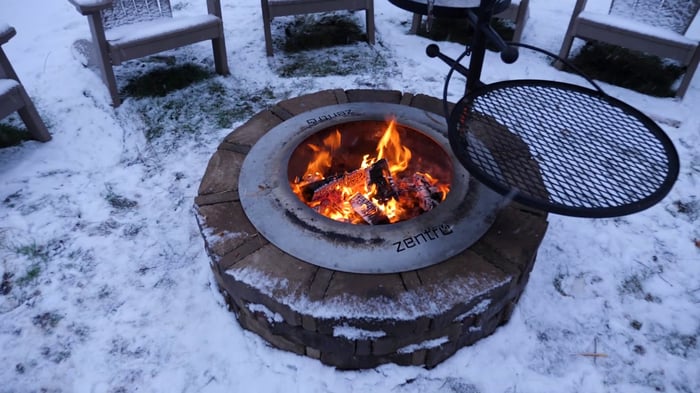 Explosive Growth for the Smokeless Firepit Market
Over the last few years, people have been seeking out creative ways to spend time with loved ones in a safe way. For many, this led to an inclination to spend more time outdoors.
Outdoor gatherings made it possible for friends, family, neighbors, and loved ones to interact while also social distancing.
In this context, fire features are particularly appealing because they put out heat. This makes it more comfortable to socialize later into the night and even during colder months of the year. With a smokeless firepit, it's an even more comfortable experience because you're not battling stinging eyes or constantly shuffling around the fire to avoid the smoke.
The pandemic created the perfect environment for these smoke-free fire pits to thrive, and demand skyrocketed.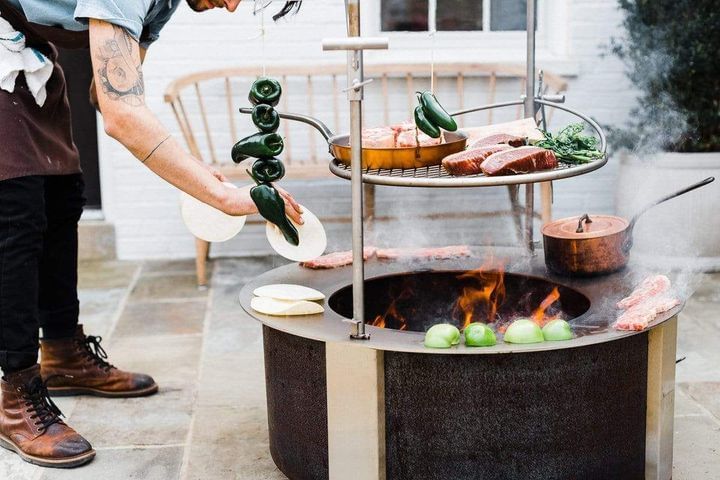 Time for Outdoor Renovation Projects
With the need to quarantine and the prevalence of work-from-home schedules, many people found themselves with extra time on their hands. Coupled with the stimulus packages and the inability to travel, those who were fortunate enough to still be working also found themselves with extra finances.
This led to a huge increase in home renovations. With skyrocketing home prices, people were less inclined to move, but they were still spending more time than ever in their houses. They wanted those homes to fit their new lifestyle, and the next logical step was undertaking remodel work.
Because an outdoor living space would allow for comfortable, safe gatherings, many people turned to their backyards for these renovations.
Building a backyard oasis around a smokeless fire pit was one common way to achieve these desired home upgrades.
Wholesale Changes to the Outdoor Living Market
It's not just fire features that have gone through these pandemic-induced transitions and changes. Many aspects of outdoor living have shifted due to the ongoing global situation.
Outdoor pergolas, for example, have gone through a similar surge in popularity. More and more homeowners are also finding creative, interesting ways to install, design, and use pergolas throughout their outdoor designs.
Want Help with Your Outdoor Living Space?
Not sure where to start with your backyard renovations? From fire pits to pergolas to screened-in porches, are you unsure what your options even are for creating the ideal outdoor living space?
Reach out to us today. We're Design Builders, a high-end, custom design and build firm servicing the Northern Virginia and Maryland markets. We'd love to walk through the possibilities of how to make your outdoor vision a reality!