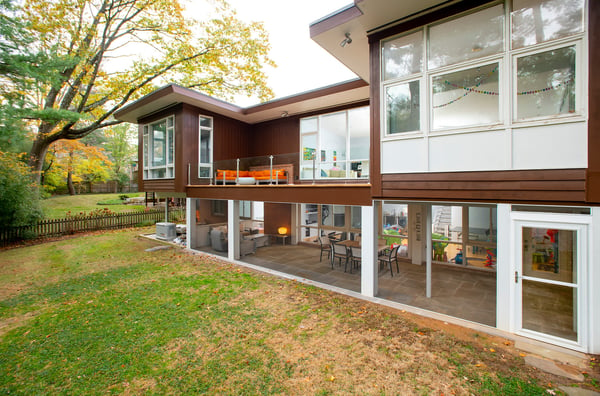 How much of a deposit is required to start work on a residential build in Maryland, Virginia, or the District?
Your contractor may have an impeccable resume and winning smile, but if he or she asks for all the money for your project up front, that's not only a major red flag—it's illegal.
In the United States, many states place a cap on the amount of money a contractor can request as a down payment. In the Maryland and Virginia areas, local laws limit this amount to around 33% of the total contract price.
If a contractor demands more than this, he or she is breaking the law. It also indicates the financial stability—or lack thereof—of their company. A trustworthy and well-established contractor should have the credit and funds necessary to pay for the upfront costs of a job without having to rely on your down-payment. They should also be able to break their costs down for you. If not, this may be because he or she had their credit revoked.
While some reputable contractors will request a full 33% deposit, others will ask for a deposit as little as 10% before beginning a job.
Why do I have to pay a deposit?
As they say, money doesn't grow on trees. That's why you may feel reluctant to hand over your money to a contractor who hasn't even begun the physical part of your build. However, down payments are fairly standard practice, and may be necessary to reserve your place on a company's schedule. In certain cases, deposits are needed to help cover initial costs such as pulling permits or ordering custom-designed materials and fixtures.
Paying throughout the project
Before making your initial payment, it's a good idea to set up a payment plan for the rest of your project. Plans can vary, depending on the complexity and length of your project.
For a longer, three- or four-week project, there should be two or three project payments after the initial deposit. For shorter, one-week projects, it may make more sense to make one single initial payment, and pay off the remainder at the end. Rather than planning to make payments on specific dates, you should organize a plan that requires you to pay out after certain project milestones have been reached, such as after the completion of the foundation or the installation of electricity.
Whatever deposit and payment method you agree upon, try to reach a settlement with your contractor that you are both happy with. It's in both your best interests to keep dealings respectful and amicable—after all, the two of you will be working together for quite some time. If a contractor is stubborn and one-sided during the process, you may want to consider whether he or she is the type of person you want handling your home.
Drawing up the contract
After you've decided upon the details of your project, your initial deposit, and payment plan, you should spell these terms out in a contract. The contract should be signed by both you and your contractor.
The contract should also include a clause that allows either you or your contractor to change your mind within three business days. By law, both of you can change your mind before three days after starting the project, rendering the contract void.
Take notice if the contractor neglects to include this in the contract—it could be another red flag. If they do not include this clause, it may indicate that they are unfamiliar and inexperienced with this type of contracted work, or that they are trying to manipulate the contract for their own benefit.
Above all, it's important to choose a contractor you trust—not only will you be giving them your valuable money, you'll be bringing them onto your property and spending a lot of time together throughout the project.