The Deck Planning Series is a five-part blog series that offers helpful hints about mapping out your deck project.
After deciding upon furnishings for your deck or screen porch and mapping out thoroughfares, the final element to consider for your project is light and power.
If your deck was built with a stair system, you will certainly want to make sure that you have enough light illuminating them so that they don't become a danger zone. This advice actually applies to your backyard as a whole and there's no better time to brighten up your property than when you're building a new outdoor structure. If the area is not properly lit, flood lights or exterior low-voltage lights can provide you with late-night illumination (can't depend on the moon every evening!) and allow your kids to enjoy the yard while you relax on the deck even after the sun has gone down.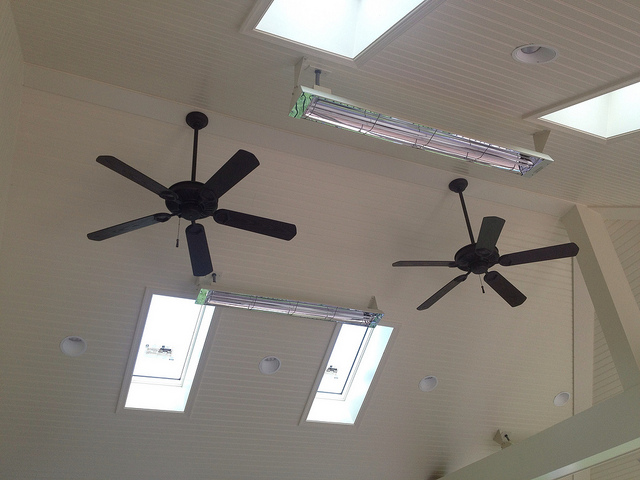 Other options to help make your deck and backyard as safe as possible include low-voltage post lights, riser lights, and path lights. Post lights offer a pleasant, unobtrusive glow, while riser lights will make the deck stairs even less of a hazard. Path lights provide a subtle but helpful highlight to your stone or brick pathways and can brighten the circumference of your pool.
Besides the obvious perks of additional lighting in your backyard, these illumination techniques add extra flair to your design, making it that much more attractive at resale should you choose to go that direction in the future.
It's also important to design a deck or outdoor space with sufficient power outlets. If you're planning on doing a lot of reading, you may want an outlet near your reading chair so that you can use a lamp. An outlet near the grill area is another consideration if you're planning on using a rotisserie.
As always, think about how you plan to use the deck now and later. It's always better to overcompensate now than be forced to scramble later for more light, power, or space.
Deck Series Part 1: Plan for Sun and Bugs
Deck Series Part 2: Is Your Deck for Entertainment or Investment?
Deck Series Part 3: Deck Furniture for the Present and Future