Why Screen Porches Add More Value Than Ever to Your Home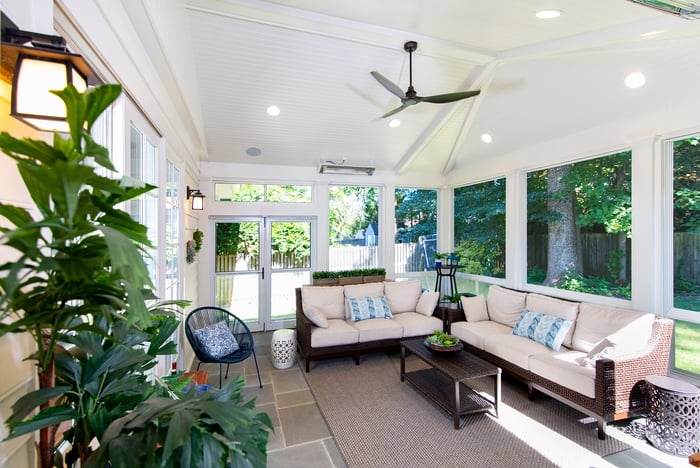 Conventional building wisdom used to be pretty straightforward. Expect about a 75 percent return on your screen porch investment within five years. Give it eight years, and many homeowners found these projects had paid for themselves. Today, the building landscape is totally different. When it comes to screen porches, it's never been easier or faster to see a positive return on your investment. Here's why.


3 Reasons Screen Porch ROI Has Increased
The return on investment for a custom screen porch has always been high. And it's easy to see why.
They add usable, functional square footage to a home.

They effectively protect you from sun, rain, wind, pollen, bugs, cold, and other seasonal nuisances.

They can differentiate your home from other properties on the market.
In today's landscape, all those things still hold true, but now they offer even more value.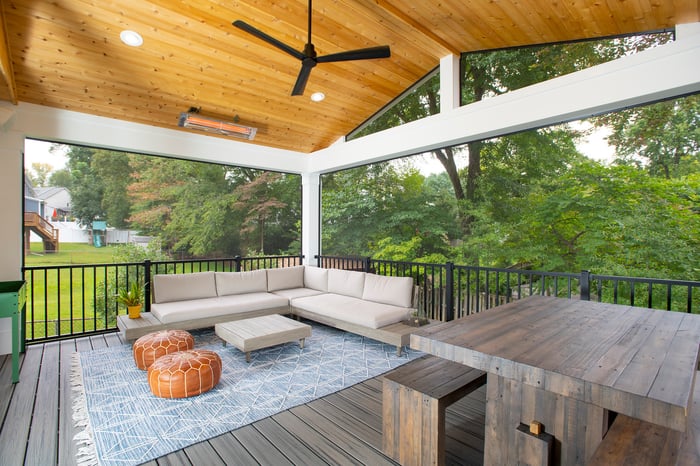 Why?
Home Values Have Gone Up
Whether you're looking to list your home or to get into this market, you've probably noticed: housing prices have gone up. A lot. Quickly.
The median sale price of a Northern Virginia home increased 5 percent versus one year ago. Median Maryland sale prices saw a similar increase, going up 5.6 percent year over year.
With the overall prices of homes going up, the value of additions or renovations to those homes has gone up too.
Outdoor Living Spaces Are in Demand
Outdoor living spaces used to be considered nice perks. They were luxury additions that gave your home some more space, and they allowed you to enjoy your backyard for more months out of the year. (They did this by keeping the bugs, rain, heat, and wind at bay.
Today, they are that…but also so much more.
Screen porches are a space to safely entertain family and friends or simply to gather with loved ones again. Because it's a screen porch, you get more airflow and ventilation than you would indoors, and that has completely changed how people think about these outdoor living spaces.
Beyond safety, screen porches also represent a logistical advantage. For those people still working from home full time or part time, some of that extra space within the house is now lost to a home office. In this case, having an extra area to gather, to relax, or to entertain increases the usability of the home.
Whether you're adding a screen porch for the safety benefits, the extra space, or both, these areas are simply worth more to people today than they have been in the past.
This means people are enjoying increased ROI on these kinds of projects.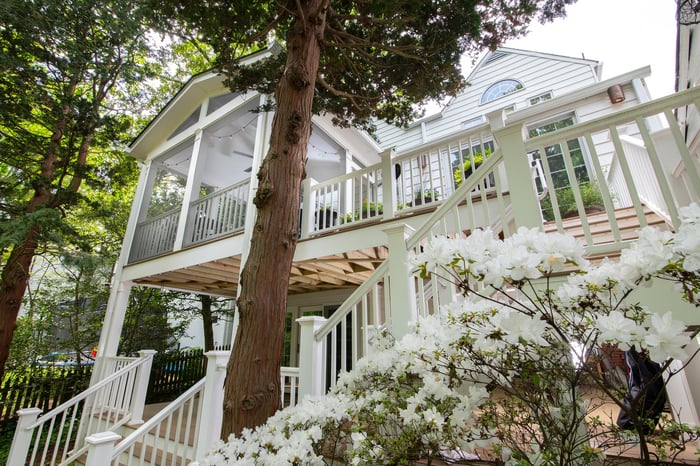 Customization Makes Increased ROI Easier Than Ever
When you work with a custom design and build firm, you get to pick and choose the elements you add (or leave off) your screen porch.
This can greatly enhance your ROI because you can strategically select what makes the biggest financial impact.
If you're looking to maximize ROI, the first thing to do is to define your goals. Are you trying to increase your own comfort and use of the space? Or are you building specifically with resale value or ROI in mind.
Once you know that, you're in a much better position to make the right choices for your screen porch.
If you're simply trying to boost screen porch ROI and keep initial costs down, only add design choices that increase how much time in a year you can spend in the screen porch.
This ensures you can use your space day or night, but keep it economical. Don't spring for the most expensive lighting.

Especially in Northern Virginia and Maryland, which experience all four seasons, heat is essential to upping how many days out of the year you can use the space. For an economical, convenient, aesthetically pleasing choice, consider

Infratech heaters

.

Keep the view. Lose the bugs. Enjoy up to 75 percent ventilation.

Sunspace WeatherMaster windows

are a great way to ensure your space is a four-season room with the best possible ROI.
Have Questions about Whether a Screen Porch Is Right for Your Northern Virginia or Maryland Home?
Not sure if a screen porch is worth it? Check out how much a screen porch costs, and then reach out with any questions.
We're Design Builders, a custom design and build firm. We specialize in high-end screen porches, outdoor kitchens, patios, and decks, and we're always happy to answer questions or to provide a quote for your next project.