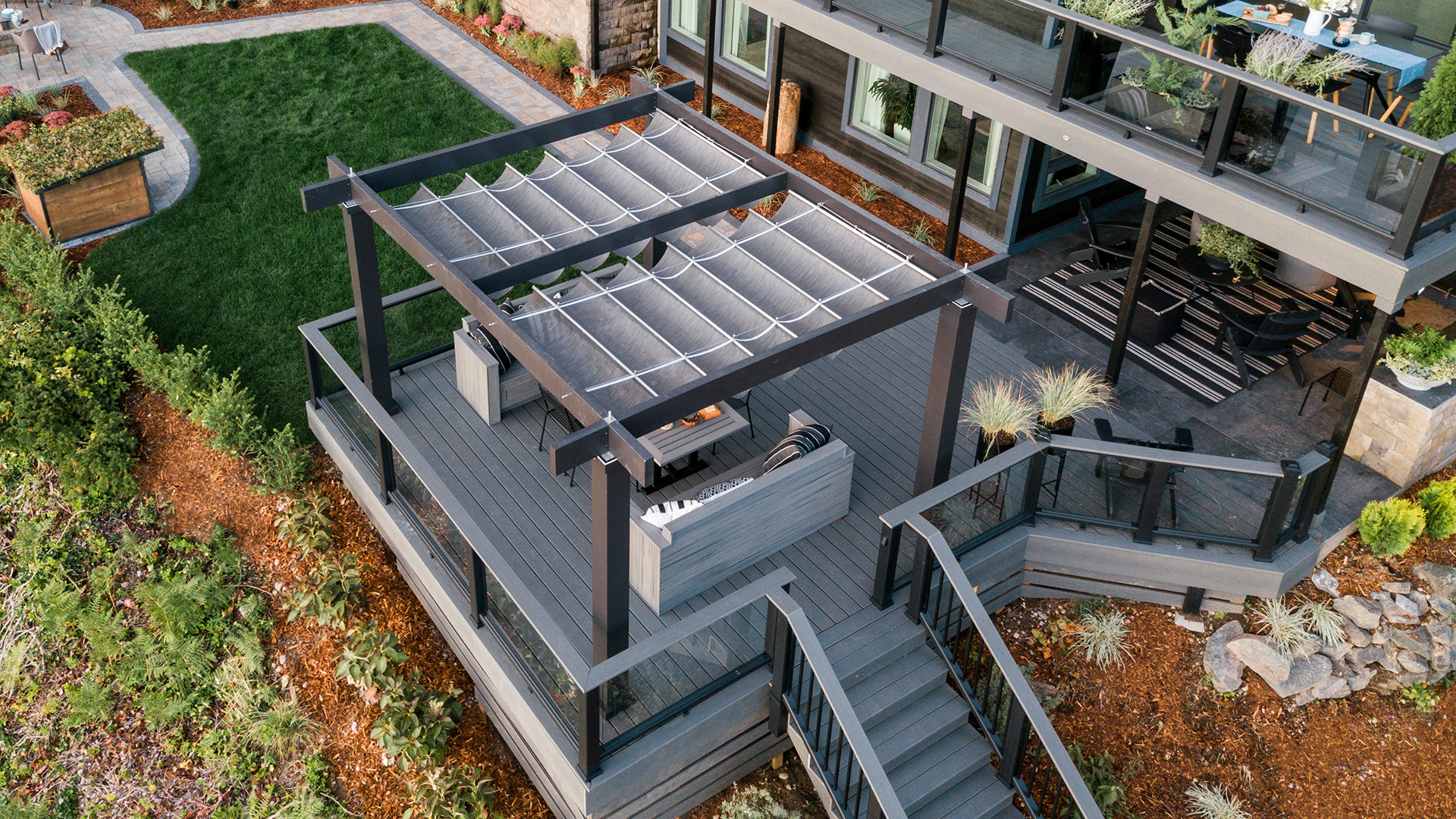 Do you love the look of your pergola but worry it doesn't provide enough practical shade? Want a convenient, beautiful way to add privacy to your exterior living space? Then Structureworks, a leading industry pergola manufacturer, has exciting news for you! Read on to learn all about their new screen panel systems.
Veil Screen Panels, by Structureworks
Structureworks has just recently rolled out their new line of veil screen panels. This product line offers a complete system of screening solutions, including window screens, privacy panels/fencing, railing panels, canopies, and wall cladding.
Here are just some of the product highlights:
Aluminum components with stainless steel hardware, all finished in a weather-resistant, durable powder coating.
Available in standard patterns (sixty to choose from) or 100 percent custom creations.
Installable in private residences or commercial applications.
Durability
Being made from aluminum and stainless steel, these panels are able to withstand the harshest weather patterns. The DMV (Washington, DC; Maryland; and Virginia) experiences extreme seasonal weather, but a homeowner or businessowner doesn't need to worry about these structures warping, bending, denting, or fading. The generous warranty (thirty years for commercial applications and lifetime for residential) also gives you peace of mind. In the event something does happen or there's a manufacturing defect, you won't be financially on the hook for that.
Customization
One of the best things about these screens is that they can be entirely custom. This means you can get just about any pattern or design you desire, but it also means you can retrofit them to an existing pergola. So, if you already have the pergola structure but want to enhance its aesthetics and functionality, simply provide the dimensions you need, and you can add screen panels to the top of that structure.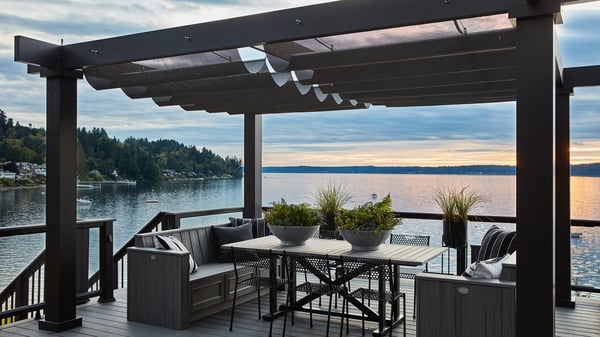 Umbra Shade Panels, by Structureworks
Designed specifically to provide additional sun protection, umbra shade panels are another hugely popular addition to the Structureworks arsenal. Similar to the canopies within the veil screen panel line, umbra shade panels provide instant sun protection while also offering architectural and artistic patterns to enhance the visual appeal of your pergola.
Again, just like the screen panels, these are made from durable aluminum and stainless steel designed to be put up against the toughest exterior elements. There are also preset patterns you can choose from, or you can create an entirely custom design.
With these screen and shade panels now available, 2020 is an even better time to invest in a pergola. If your heart is already set on a pergola and you're thinking about logistics and details, make sure to factor in screen panels when determining the right pergola for your home.
Whether you're thinking about renovating an existing exterior living space or you're adding a new area altogether, consider the aesthetic and functional benefits of screen or shade panels in your design. If you have questions about the products or need design guidance, feel free to reach out today. We're a custom exterior design and build firm that services the Virginia, Maryland, and DC areas, and we'd love to talk about your next project!