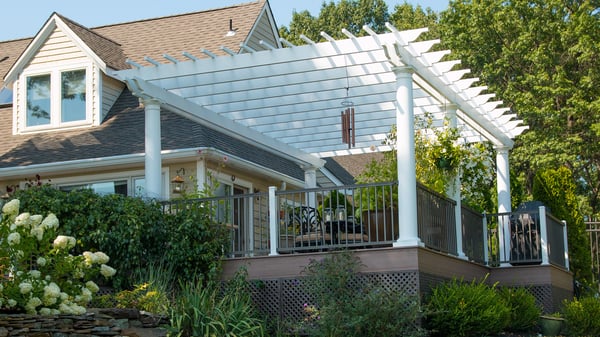 There's no doubt this has been a strange year. With social distancing, travel disruptions, and a host of other pandemic-related events, you might not be thinking about home improvement projects right now. However, 2020 could just be the perfect time to invest in a pergola. Here are three key reasons why.
Many Vacations Were Canceled


For many people, one of the most disappointing aspects of the pandemic was the cancellation of long-planned and highly anticipated vacations. Whether you were thinking about road tripping around the States or venturing abroad, a disrupted vacation could actually present an unexpected silver lining. The money that would have been dedicated to that trip can now be translated into a home improvement project, such as a new

pergola or shade structure

.
This year, many people who had to cancel their vacation plans are investing in structures or renovations that allow them to have a lovely "stay-cation" in their own backyards. (Looking to undertake a more extensive backyard upgrade? Research how a Danver outdoor kitchen paired with your new pergola could turn your home into a place worthy of anyone's vacation time.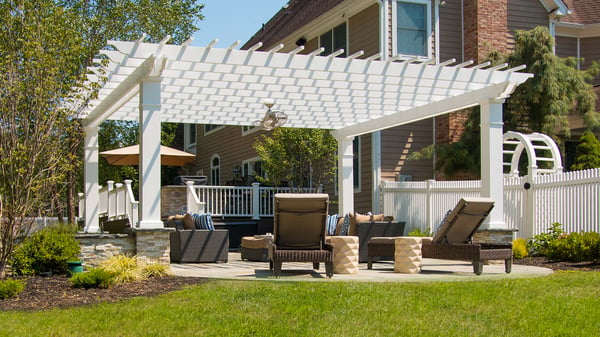 Stimulus Checks Were Distributed
Through the CARES Act, each taxpayer with a valid social security number was given up to $1,200 by the government. That money could be put toward anything, including food, rent, or utilities. For those whose finances were not adversely affected by the pandemic, that money could even go toward less immediately essential items. This includes home repairs or improvements. With the unexpected windfall from this stimulus payment, a pergola—especially a reasonably priced vinyl pergola option—suddenly became a more affordable addition for many homeowners.
Pergolas Improve Enjoyability of the Home and Provide Great ROI
While some are inclined to sock away that money saved on canceled vacations and funds received from the stimulus package, investing in a pergola could actually be the wiser use of money. Pergolas add both aesthetic and functional value to any home. They are visually interesting, they differentiate your home's exterior space from others, and they add shade and usability to any outdoor living space. Not only will you get a great return on investment if and when you sell, but you will also get to enjoy the structure for as long as you live in that home.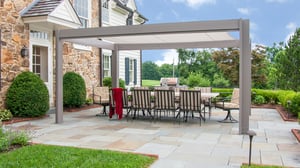 Interested in learning more about the ROI on exterior home projects in the Northern Virginia or Washington, DC, areas? Check out this piece about the ROI of a screened-in porch, or dive deeper into these specific tips for improving the ROI of a screen porch project.
If you've been thinking about what kinds of improvements you want to make to your exterior living space, but you've been holding off until things settle down, know that 2020 might actually be the best time to make an investment in that pergola you've been eyeing. Have any questions? Feel free to reach out. We'd love to help you plan your next exterior improvement project!