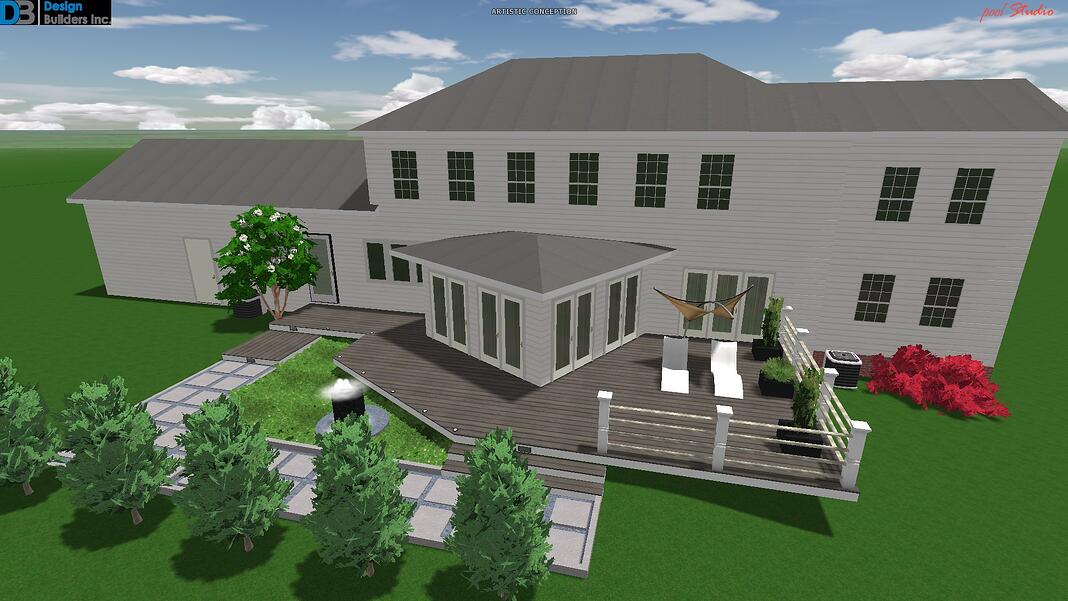 The elements of a great decking design should compliment your surroundings and be inspired by what you already have
A Darnestown client was in need of a new deck. With her original 30-year-old installation falling apart, she explained her desire to have a fresh deck design that would compliment both her spacious lot as well as the large hardwood trees and native plants that surrounded it.
Her demands? For the space, which would be used mostly when her children and grandchildren visited, to be contemporary and functional. She said she had given up gardening years ago due to the pesky local deer population and that she and her husband did not spend a lot of time outdoors when the kids were not around, but that it still had to be aesthetically pleasing when viewed indoors.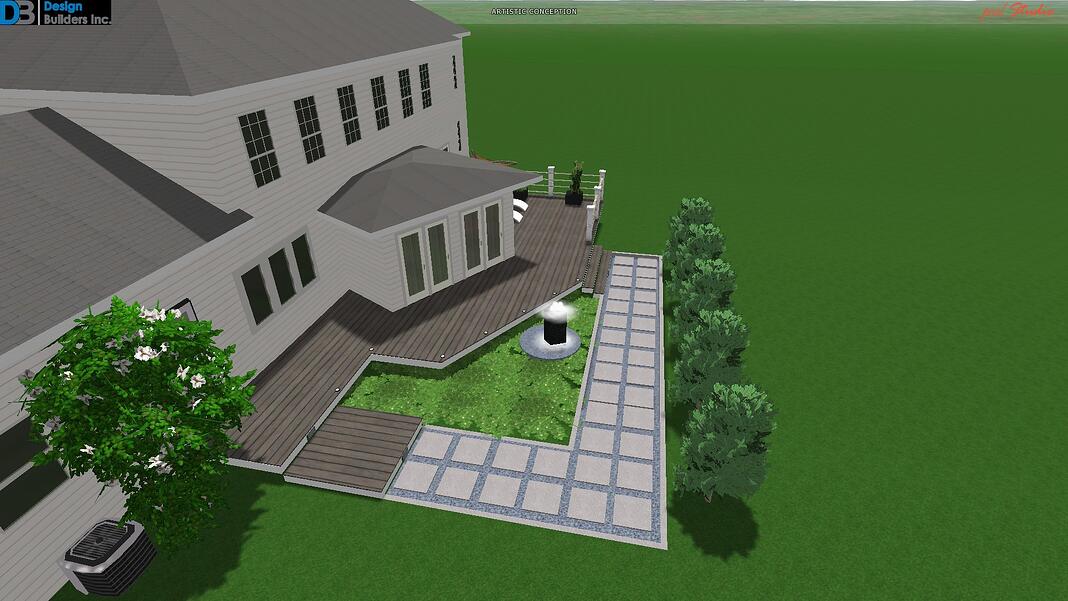 During her free consultation, the client produced several photos that she liked. A couple of the pictures were from Houzz.com, a popular home remodeling and design community, while the rest were from a home that caught her eye while vacationing in the Miami area. All of the examples were similar in that they had a very modern, contemporary feel, much like the décor and furnishings that graced the inside of her house.
With all of her exit doors existing on the same plane, her new deck would ideally be level. This would require railings to be installed on that portion of the deck, where the property grade slopes downward toward the right side (i.e. facing the house), because local regulations require railings on decks that are 30" above an existing grade. The railing in the rendering is a cable rail system, a newer product that has gained popularity over the last few years due to its style and appeal.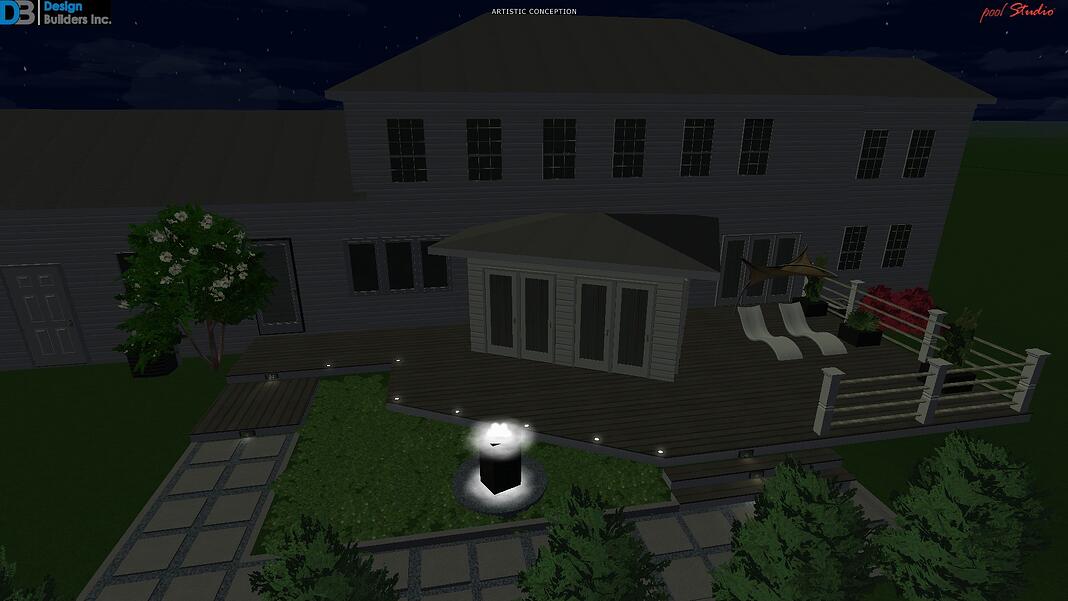 A walkway with 2' x 2' flagstone pieces arranged on a grid allows flow from one side of the deck to the other. The Mexican beach pebble inlay is an inexpensive way to add interest, as these pebbles are black and shiny when wet. The walkway also serves to frame the "sunken garden" area. There are several deer resistant ground covers or low-growing shrubs that are hardy in this area and, if the granite water feature is found to be a little much, a piece of sculpture or a garden ornament would alternatively work as a focal point.
The lighting on the perimeter of the deck where there is no railing serves as a reminder of the drop off and also adds ambience, easily seen from inside and out. These deck lights are recessed into the decking and are LED for low energy use and long bulb life. The riser lights on the steps add extra security when moving up and down.