Beyond Basic Deck Railing
You may have grown up in a home that had a small porch protected by iron railings… just like all of your neighbors. Today's homeowners are all about individuality. Now you enjoy a beautiful deck, or are about to have a new deck built for you – we encourage you to step outside of the ordinary, predictable styles, especially when it comes to railings.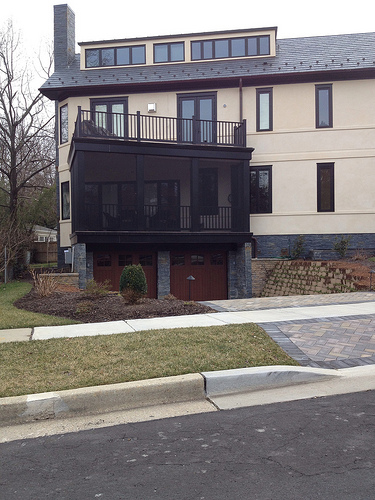 Deck railings remain a necessary safety measure, but they can also add unexpected curb appeal to your property. Solid wood, straight lines – you are no longer limited to just one or two options.
We often use railing from Deckorators, an enterprise that began as a baluster company but is now producing a railing system to feature their variety of baluster combinations, similar to their competitors Azek Railing, Fiberon Missions Railing, and Trex Artisan Railing.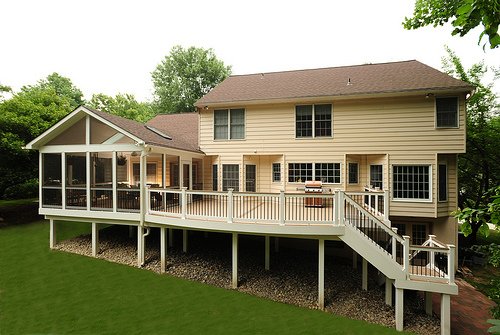 The railing and balusters from Deckorators come in a variety of shapes, colors, and materials, including glass, composite, and aluminum. These components also feature add-ons and upgrades – install a decorative Tiffany-style post cap or traditional stepped post skirt. A popular top cap option features solar lighting or low voltage lighting, which adds a soft glow and subtle illumination to your outdoor living space and activities.
Whether your style is classic, contemporary, modern, or all of the above, you can create a railing and baluster combination to reflect your aesthetic and make your deck memorable, comfortable, and stunning.