Zuri Premium Decking Design Ideas
For home additions, Zuri Decking is a great alternative to decks made out of natural wood. Zuri Decking is scratch resistant, fade resistant, moisture resistant, and comes with a 25-year warranty from the manufacturer. With Zuri, you can build a beautiful low maintenance deck – and you'll never have to stain, reseal, or paint it again.
And don't think that you have to stop at decks: Zuri Premium Decking can be used for patios, sunrooms, and much more. Below are three great Zuri Decking design ideas.
1. Decks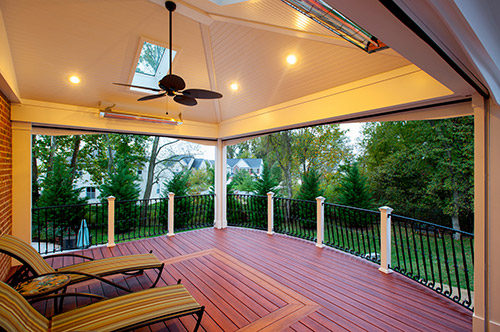 A deck overlooking a big backyard is a great addition to any family home. Picture it: cousins tackling each other in the grass, nieces and nephews playing catch, and you barbecuing on your deck for family and neighbors while you overlook the scene. Could there be a better way to spend a summer day?
Zuri Decking is a great option here. You won't even have to worry when the kids come stomping and shuffling up from the lawn. There might be some mud tracks on your floor inside, but the Zuri Decking outside will protect your deck from scratches and scuffs.
2. Patios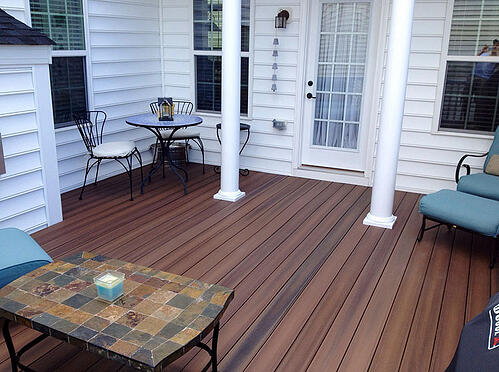 A patio is a simple and elegant way to add appeal to your home. A patio in the backyard can be anything you want it to be – an extension of the kitchen, a play area for kids, or simply a place to kick back and lounge. Aesthetically, Zuri Decking is a great addition, and lush, green lawns look absolutely stunning when contrasted against chestnut, pecan, or walnut colored Zuri patios.
3. Sun Rooms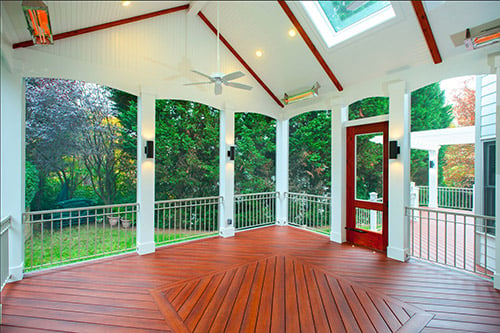 Sun rooms are some of the best places to kick back and relax during a spring or summer morning. They're a great option because they allow you to bask in the beauty of the outdoors while maintaining your privacy – you can relax on a couch with a book and a cup of coffee without even changing out of your bathrobe! Zuri decking is not only a gorgeous option for sunrooms, it's also the smartest option. Why? Because since Zuri Decking is fade resistant, you won't have to worry about the sunlight affecting the floor's color.
Zuri Decking is a smart and practical option for many home additions. Whatever project you're considering, professional installation from a qualified Zuri Decking contractor helps guarantee that the results are going to be stunning. To discuss the possibility of starting a new project with Zuri decking, contact Design Builders MD today.