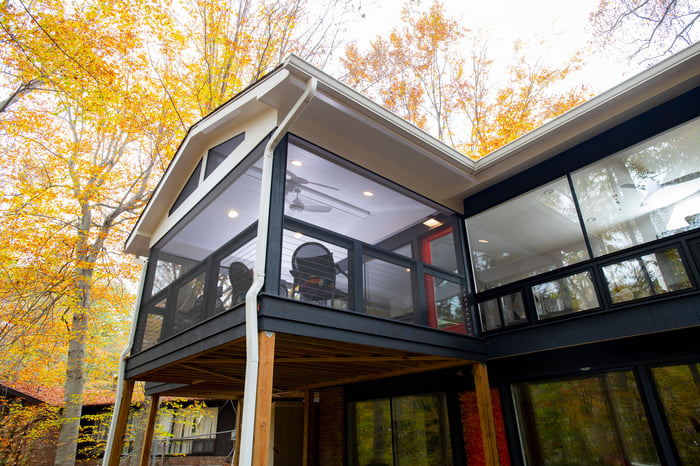 You have the basic plan for your screened-in porch figured out. You learned about the various advantages of SCREENEZE, and you know you want to use this product. Now, you just need to determine what screen option is right for your project. Can't decide? Here are seven questions to help you make that decision.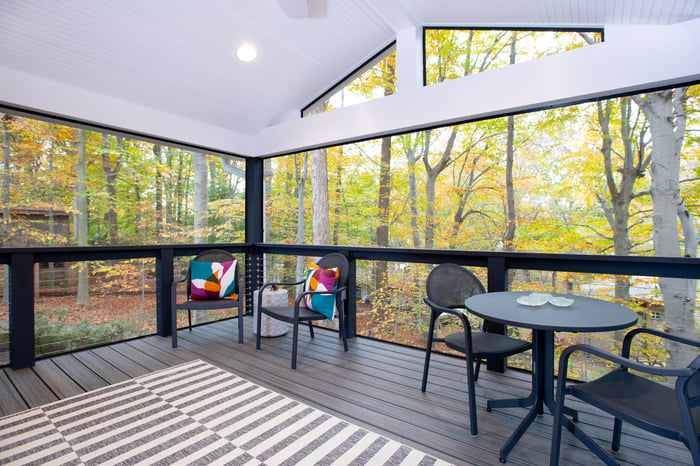 Deciding on Screens for Your SCREENEZE Project? Here Are the Questions to Ask
Can't make up your mind between the BetterVue® and the Textilene® nano™ 50? Feel like it's a toss-up between TuffScreen® and UltraVue® 2?
Getting the right screens for your SCREENEZE porch impacts everything from project price to durability to lifetime return on investment. Here are seven questions to help you make the right decision for your project:
Is your screen porch in a high-traffic area?
Think about how much use you expect your screen porch to get. Some projects are created with sporadic use in mind; others are very much intended for daily wear and tear.
If you're looking to create a high-traffic screened porch, your best options for durability are the following:
No-See-Um #2020
TuffScreen
Textilene nano 50
Does your screened porch need to be pet-friendly?
Do you or your frequent guests have pets? If you're looking to safeguard your screens against animal claws, here are the two best-rated screens:
TuffScreen
Textilene nano 50
Do you have kids, or will kids frequently be using your SCREENEZE screened-in porch?
Kids can be tough on screens. Whether it's pushing on them, leaning on them, or accidentally tripping into them, always expect the unexpected when kids are involved!
To prepare for all the day-to-day tests kids will put your screens through, make sure you're selecting screens that are adequately tough.
In terms of durability, here are the three most highly rated screens:
No-See-Um #2020
TuffScreen
Textilene nano 50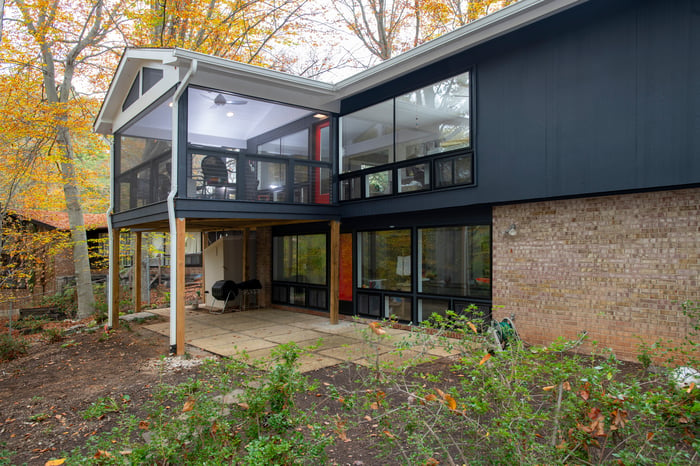 Where are you building this screen porch?
The location of your screened porch has a big effect on which screen fabric model is right for you.
Live in Northern Virginia or Maryland? You'll need to ensure you've got adequate bug control. Here are the best-rated screens for insects:
No-See-Um #2020 (best)
BetterVue (better)
Or maybe you experience extreme weather where you live. Do you routinely battle seasonal issues like hurricanes? With that level of wind and the destruction that can follow, you'll want to prioritize durability.
Get intense heat and sun? Airflow could be the biggest concern for you.
Think through all these kinds of environmental and weather-related factors that could influence your decision.
Is privacy a concern with your screen porch?
If you live in a crowded neighborhood or don't have a privacy fence, the daytime privacy factor might be important to you. The best-rated performers in this category are TuffScreen and Textilene nano 50.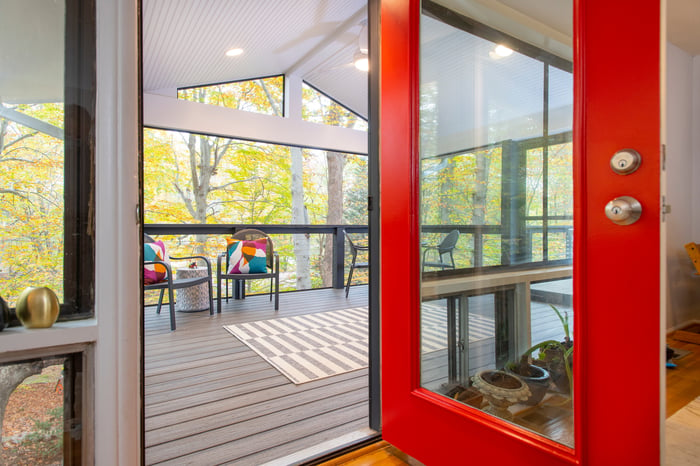 How important is airflow in your screened porch?
With a screened-in porch, it tends to be a balancing act between airflow and durability. The more durable the screen, the tighter the weave. The tighter the weave, the less airflow you get.
You have to decide which of these two elements is most important to you and choose accordingly.
If you're looking for maximum airflow and decent durability, BetterVue is a good option.
If you're looking for maximum durability with decent airflow, TuffScreen and Textilene nano 50 are both great options.
Do you need your screen porch to increase the resale value of the home?
Every homeowner has different priorities when choosing to add or to renovate a screened-in porch. For some, it's about creating a safe space to gather outdoors with friends and family. (Check out other benefits of an outdoor living space through a pandemic.)
For others, it's about immediately increasing the curb appeal of your home. Maybe that's for the purpose of resale; maybe it's just to make your home more aesthetically pleasing.
Whatever the reasoning, SCREENEZE rates UltraVue 2 as the screens with the highest curb appeal.
Still Need Help Deciding on Your Screened Porch Screens?
Did you answer these questions? Still not sure which screens will offer the perfect balance for you? Reach out today!
We're Design Builders, a custom design and build firm specializing in high-end outdoor living space for Northern Virginia and Maryland. We've installed lots of SCREENEZE screen porch projects over the years, and we can help walk you through what screens match your needs, wants, and budget.